Changing priorities, changing careers
Various entities have weighed in on the many ways in which the coronavirus could forever alter the workforce. CNBC rounded up 13 potential changes, including the following:
in-office work becomes a status symbol

the replacement of meetings with email and IM

the end of business travel as we know it

office buildings evolving into "elaborate conference centers"

mandatory on-the-job medical screenings

the emergence of stronger workplace friendships

the rise of casual office wear and mandatory face masks

a shift away from nine-to-five office hours

home office stipends

more equitable workplaces for women

the elimination of middle management positions

the acceleration of automation

increased demand for digital skills aimed at bridging the digital divide
Based on data from Monster, TechReport also shared three key takeaways on the topic of the post-coronavirus workforce, including that employers and employees alike will both have concerns about job security, that many employees will experience mental stress symptoms as well as physical ones like weight fluctuations, back pain and sleeplessness; and many employers will cut jobs while increasingly embracing the prospect of remote work.
According to historical data, meanwhile, many people switch to more career-oriented courses of study during economic hard times. If the post-COVID workforce follows this trend, degrees in fields like engineering, accounting, business, the natural sciences, healthcare and computer-related fields may become increasingly sought after.
Acorn honed in on specific positions which may be especially in-demand, including fitness trainers and instructors; logisticians, drivers, and other positions within the supply chain; health care workers; software developers; and advertising, promotions, and marketing managers.
Fast Company shared a list of flexible career categories which may also come out ahead during and after COVID, including therapy, mortgage and real estate, banking, bookkeeping, nursing, auditing, insurance claims, medical case management, system administration, translation, K-12 education, database administration, inbound calls, online teaching, and pharmaceuticals.
Australia's Curtin University's Professor Julia Richardson is an internationally recognized expert in Careers and Human Resources Management with a research focus on the future of careers, career sustainability, changing work practices and relationships and work-life balance. She says, "I would say it's more about the career skill sets changing rather than some careers disappearing altogether as a result of Covid -- the key to all this then is ensuring that you are prepared to meet the changing activities/requirements for career holders."
If you're wondering about your personal job prospects and how to best pave the way forward while building your career, meanwhile, Entrepreneur shared four questions to ask, including the following:
1. How is COVID-19 affecting my job and my industry?
2. How can I address any skills gaps I may have in order to meet the requirements of the post-COVID-19 job market?
3. How do I find and acquire job opportunities?
4. How do I stay energized and on track during this period?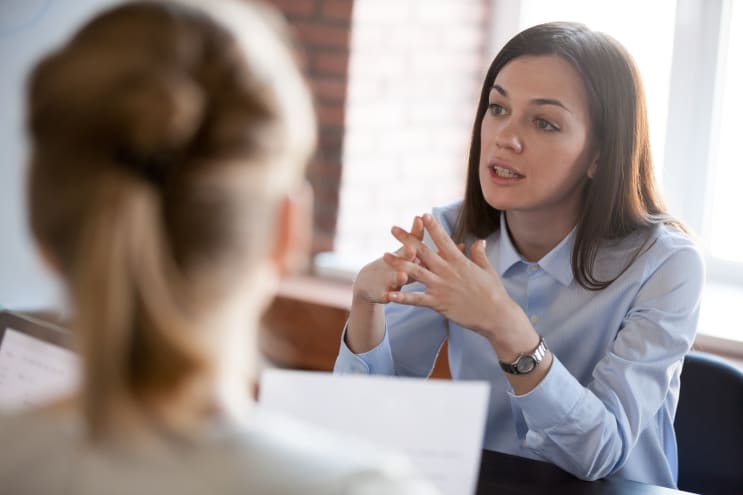 Education WILL play a critical role
One thing all experts can agree on? Education will be a big part of weathering the storm and coming out ahead. CNBC explains, "Using technology to network and taking extra courses now can help these graduates hit the ground running once things get back normal." Many people will be pounding the pavement looking for jobs, taking time in advance to consider what additional knowledge and experience will help them get ahead can offer an invaluable edge."
Shark Tank investor Daymon Garfield John joins his colleagues in encouraging making the best of this time by adopting an entrepreneurial mindset. "You have to make sure that you take that time to switch things up, adjust, and get ready for this change," he advises. Doing so isn't wise just because of coronavirus. "Just make sure you keep investing yourself because true entrepreneurs know that change will always happen," John continues.
McKinsey & Company stressed that while employees have a significant amount of power when it comes to preparing for post-COVID careers, so do leaders with the vision to make sure employees have the necessary skills. "Workers across industries must figure out how they can adapt to rapidly changing conditions, and companies have to learn how to match those workers to new roles and activities. This dynamic is about more than remote working -- or the role of automation and AI. It's about how leaders can re-skill and upskill the workforce to deliver new business models in the post-pandemic era," says the report.
One last thing to keep in mind? When planning your educational enrichment for success in the post-coronavirus world, don't overlook the importance of soft skills. Professor Richardson says, "[Graduates must be] able to adapt to the changing nature of economies. This means not just 'reacting' to change but engaging with it and embracing it. They need to ensure that they have career resilience, are able to use and adapt to the changing use of technology… How good are they at resilience and adaptation -- key issues for all employers."
"They need to be forward-looking -- for example capitalising on the skills they have learned in studying on line -- employers want to know that you can adapt, can you work from home? Being able to adjust to a sudden change in the work/learning environment is crucial – how can you capitalise on what you have learned during COVID to make sure that you are more valuable to an employer in the future? How can you show that you have been resilient, what sets you apart from others? These are the key skill sets that employers are going to be looking for."
A global university creating the innovative graduates of the future job market
When it comes to improving your skills and career prospects post-COVID, we can think of no better pathway to doing so than Curtin University. Boasting close partnerships with industry and government and an international reputation for excellence, Curtin is ranked in the top one percent of universities worldwide in the prestigious Academic Ranking of World Universities (ARWU) 2019.
Curtin also offers a breadth and depth of study areas, including agriculture, environment and sustainability; architecture and construction; arts and creative industries; business, management and law; culture, society and Indigenous, education; engineering, mining and related technologies; health; information technology; and physical sciences and mathematics. In other words, whatever route you're considering taking to preparing for the post-COVID workforce, you'll find it at Curtin!
Furthermore, whether you are an undergraduate looking to pursue postgraduate studies, or you're already working as a professional, manager, executive or business person looking to upskill or change jobs, Curtin has a program that will suit your interests and goals.
Another area where Curtin shines is online study options, which Professor Richardson says will demonstrate key skills to employers. "[Job seekers] need to be forward-looking -- for example capitalizing on the skills they have learned in studying online – employers want to know that you can adapt, can you work from home? Being able to adjust to a sudden change in the work/learning environment is crucial -- how can you capitalize on what you have learned during covid to make sure that you are more valuable to an employer in the future? How can you show that you have been resilient, what sets you apart from others? These are the key skill sets that employers are going to be looking for," she says.
Richardson also makes the case for why Curtin, specifically, is a smart choice for students looking to enrich their skills and job prospects in the post-COVID workforce. "Curtin is a great choice for students looking to enrich their skills – predominantly because of our mission, "Make Tomorrow Better." The point here is that we help our students to capitalize on their strengths so that together we each make tomorrow better. Our focus on graduate readiness is particularly important, i.e. not just on today but on tomorrow and the long-term future. We have a keen sense of the employment market but we also take a broader view to society at large; it's not just about creating job-ready graduates but more about working with our students to enable them to identify and achieve their personal and professional goals."
And then there's the fact that Australia has been "crushing" COVID. So while universities all over the world will still be trying to understand where they are and where they will be, Australia's future is far more assured. On a related note, Australia also performs well on rankings of the world's healthiest countries, making it an even more desirable place to study and live.
There's no denying that there's a lot of uncertainty in the world right now. This doesn't mean we're powerless in the face of it, however. In fact, using this time to improve your employment prospects through education is arguably more vital than ever.
Curtin University's Professor Richardson has wisdom to share here, too. She asserts, "It's true that career change can be challenging at times but a lot depends on how we view it from the start -- with a positive outlook it can be a source of great energy. The challenge is to view that energy positively and to capitalize on it both for our own benefit and for the benefit of others."
Article written in association with Curtin University.