Figuring out what to do
A career in international development usually begins with a degree. A bachelor's in a subject such as economics, human rights, or social policy can prepare you for a master's in international development. A combination of work experience, volunteering, and a master's degree in international development (or a related field) are crucial to working in this sector. Traveling to developing areas to work within the communities you wish to help will provide valuable insight.
Volunteer work helps you to develop and assess the skills that you need to contribute to international development. These skills include problem-solving, communication, cultural sensitivity, and socio-political awareness. Volunteering can also help you identify exactly who you would like to work with, or what you think you can contribute.
A career in international development is not for you if your main concern is to get rich! By its nature, the work is concerned with the balance of wealth and opportunity around the world. However, you can earn a comfortable living while making the world a better place. You will usually have a lot of potential to travel for work, too, as your career progresses through governmental or non-governmental organizations, international agencies, or research/academic institutes.
International development professionals work as activists, community workers, and union reps; they might work as a lawyer, legal secretary, or legislative aid; or in politics, as a lobbyist, policy analyst, or administrator. Lots of international development graduates work as correspondents, journalists, and editors for the mainstream press as well as global affairs journals. There are many different types of work available for graduates, with any organization that concerns itself with alleviating global poverty, inequality, and suffering.
Let's take a look at a couple of the sectors to consider.
International development with an NGO
A non-governmental organization (NGO) is a non-profit, unaffiliated agency, usually occupied with a particular social or political issue. NGOs lobby for their stated goals, facilitate opportunities to address those goals, and share skills, knowledge, and resources with the communities they support. For example, Oxfam developed new networks between citizens, government officials, private firms, and other interested parties to develop the infrastructure for reliable water supply in Tajikistan.
"Oxfam's role in convening/brokering has managed to bring players together and build trust, leading to an emerging set of initiatives, both in public policy and partnerships," writes Duncan Green, a strategic advisor with Oxfam. "These institutional breakthroughs are now starting to deliver concrete results."
Working with the UN
The United Nations maintains Sustainable Development Goals, a "blueprint to achieve a better and more sustainable future for all. These goals "address the global challenges we face, including poverty, inequality, climate change, environmental degradation, peace, and justice," according to the organization. You can see a good selection of the job opportunities that these goals create on the UN's jobs website: from consultants and facilitators to technicians and statisticians.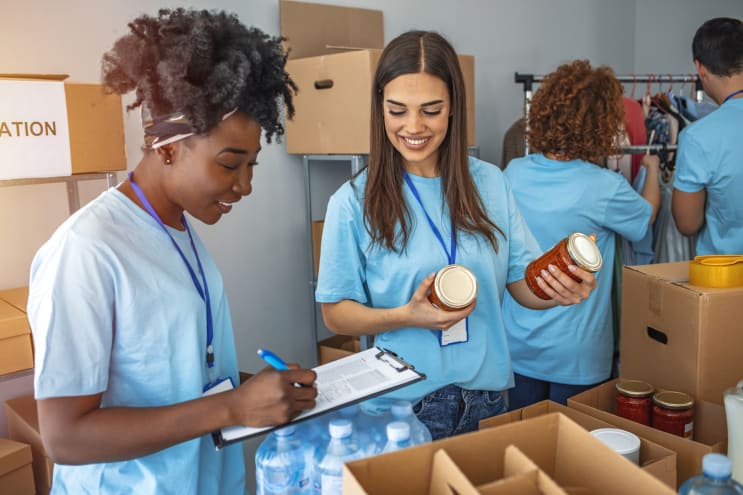 "The Poverty and Environment Africa Team, where I work, is small," says Angela Lusigi, a Program Officer with the UN. "We are seven people, and we each have responsibilities related to supporting country-level poverty and environment-related initiatives. This means that our small team must work with much larger teams in program countries. In order to work well, our group carries out its tasks with mutual respect and close collaboration. Strong communication is certainly key.
"I use various studies, assessment tools, and presentations to show the high dependence of the poor on what they are provided by the environment and natural resources. I also give advice on strengthening existing processes for planning, investing, and development monitoring; this is to highlight the benefits of investing in poverty reduction and a healthy environment."
How a master's can help your career
The first thing you may hear when you start your first professional role as an international development graduate is that your degree is not connected to the real-life experiences of the communities you wish to support. Developing communities need skilled professionals in engineering, medicine, and ICT. And it is true that the experience you gain in developing communities as well as in your broader life will be your most valuable resource.
But communities also require individuals to lobby for and facilitate these connections; to network and organize solutions, and to strategize sustainable development rather than short-term fixes. These are all skills that you will master on a reputable international development degree.
"Being a student at IDS helped me to find the confidence to speak up in a roomful of people that think a certain way," says one graduate of The George Washington University's Elliott School of International Affairs. "So I think a lot of those debates in class, and the ability to have strong connections with professors helped me feel empowered in my office and with colleagues of different management levels, and really being able to speak my mind."
In fact, techniques in analysis, leadership, corporate social responsibility, and cross-cultural verbal and written communication provide the solid framework within which your experience can be used to full effect.
International development in Washington, D.C.
The International Development Studies Master of Arts (IDS) at the Elliott School takes place at the heart of international affairs in Washington D.C., bringing diverse students together to share ideas, knowledge, and opportunities.
The program at the Elliot School is intellectually rigorous and progressive. It is designed to enhance the professional opportunities of its graduates while promoting ethics and cultural sensitivity as cornerstones of international development.
"What were the original feelings that made me want to select this career path?" asks another graduate of the IDS program. "At its core, the belief that what I can dedicate my life to is helping others."
Students in the IDS program work closely with their academic advisors to develop their chosen area of specialization, with examples including Conflict and Development, Global Health, and Natural Resources and the Environment. This coursework will form the bulk of your assessment, with the rest comprised of core and analytical modules.
"I've used every bit of coursework in some way, shape, or form in my career," says one graduate. "My fellow students – my colleagues in the IDS program – have tremendously expanded my network. The professors I had in the program are now my peers and the people I work with, sometimes on a day-to-day basis."
Preparation for a career
Astrid Ansah, from Benin and Ivory Coast, graduated from the IDS program in 2018. "Since I graduated, I was recruited to consult for Intrahealth International and CARE USA to promote social behavior change around HIV prevention and treatment," says Ansah. "I consulted for approximately one year and became an Associate Program Manager for Franco-Lusophone Africa at Population Services International. In this role, I provide programmatic assistance to country teams in Burundi and Niger to improve project implementation for malaria, HIV, and sexual and reproductive health programs."
Ansah values the professional skills she developed at the Elliot School, as well as the employment opportunities the school facilitates. She explains, "The International Development Studies program is a rigorous program within the Elliott School that focuses on the foundations of development and incorporates learnings in all aspects of development including economics, agriculture, health, policy, etc. Additionally, the capstone program for the IDS program allows students to gain practical experience consulting for international organizations and agencies within DC, which is key to establishing a long-term career in development."
The career opportunities for international development graduates are varied and challenging. Enroll for a master's at the Elliot School, and you will gain the tools you need to be the best you can while making the world a better place.
Article written in association with The George Washington University.