First, there was STEM. Then came STEAM. Why do so many people think the addition of one small letter may be the key to increasing the probability of STEM success? Here's a closer look at STEM, STEAM, and the critical role many experts believe creativity and the arts play in supporting STEM innovation.
STEM Versus STEM
STEM is an acronym which brings together the four basic disciplines of science, technology, engineering and math. While educators have been combining these subjects in classrooms and curricula for decades, the STEM branding first emerged in the early 2000s. Countries all over the world have since established clear priorities aimed at inspiring more students to pursue STEM studies and the necessary skills they represent for the workforce.
Somewhere along the way STEM transitioned into STEAM. Now a widely adopted movement among schools, businesses, and individuals,  STEAM proposes that artists -- and the creativity they embody -- are the key to driving innovation. Says STEM to STEAM, "In this climate of economic uncertainty, America is once again turning to innovation as the way to ensure a prosperous future...Yet innovation remains tightly coupled with Science, Technology, Engineering and Math – the STEM subjects. Art + Design are poised to transform our economy in the 21st century just as science and technology did in the last century."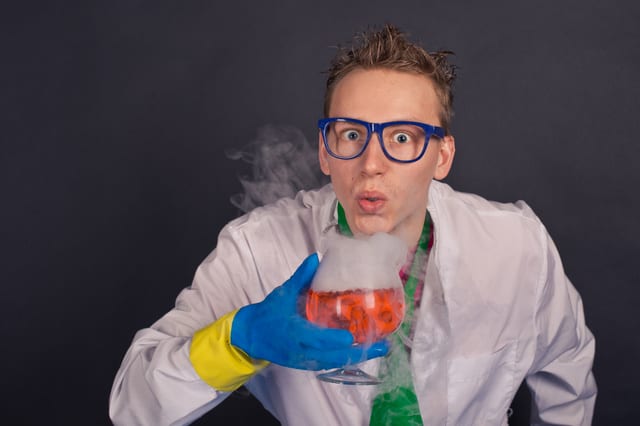 The "Secret Sauce"
The website Edutopia, meanwhile, goes so far as to describe creativity as "the secret sauce in STEM." Ainissa Ramirez, PhD, author of the TED Book Save our Science, recipient of MIT's "Top 100 Young Innovators Award," and self-proclaimed Science Evangelist, says of creativity, "It is a STEM virtue. While most scientists and engineers might be reluctant to admit that, and to accept the concept of STEAM (where A is for Art), I've witnessed that the best of the best are the most creative."
Ultimately, insists Ramirez, "Creativity breaks the ice to enable learning….the skills of the 21st century need us to create scholars that can link the unlinkable. These scholars must be willing to try many combinations before finding the right answer. They must be comfortable with concepts that they can play with in new ways. We want smart-thinking creative people. This is the formula for a better tomorrow."
In other words, while science, technology, engineering and mathematics may indeed go hand and hand, it is creativity that elevates them toward innovation.
Are You Unknowingly Creative?
The good news? While scientists may not think of themselves as creative, a growing body of evidence suggests that the best of them are. In fact, a study which appeared in the August 2013 Economic Development Quarterly links childhood exposure to the arts with successful STEM entrepreneurship in adulthood.
And while the jury is still out regarding whether the relationship is causal and, if so, in which direction (i.e., "Do STEM-inclined students have lots of interests outside science or do the arts boost science ability?" asks a Science 2.0 blog), the study reaffirms the role creativity plays in STEM.
Which begs the question: Why? Continues Science 2.0, "Such activity fosters out-of-the-box thinking, the researchers said. In fact, the group reported using artistic skills – such as analogies, playing, intuition and imagination – to solve complex problems." 
The overall takeaway, as Michigan State University's Center for Community and Economic Development director Rex LaMore told Science 2.0 is clear: "Inventors are moSTre likely to create high-growth, high-paying jobs in our state, and that's the kind of target we think we should be looking for. So we better think about how we support artistic capacity, as well as science and math activity, so that we have these outcomes."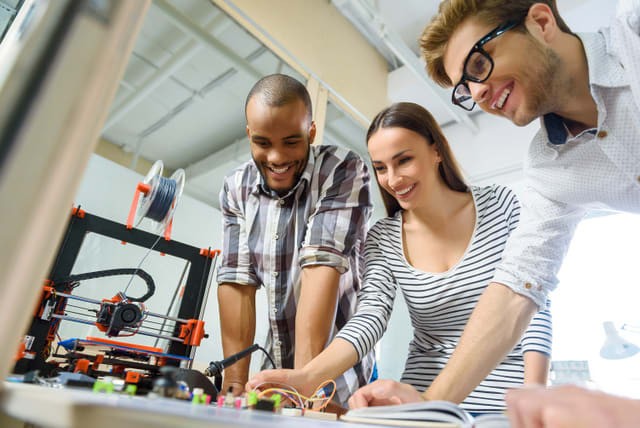 Innovation Means Creation
Need more proof that creativity counts when it comes to STEM? Think of it this way: What would Apple have been without the incredibly creative mind of Steve Jobs, who himself was a passionate advocate for the integration of technology and the arts and who once said, "Picasso had a saying. He said, 'Good artists copy, great artists steal.' And we have always been shameless about stealing great ideas and I think part of what made the Macintosh great was that the people working on it were musicians and poets and artists and zoologists and historians who also happened to be the best computer scientists in the world."
But Jobs also pointed to a disconnect between the two, telling the Wall Street Journal, "People from technology don't understand the creative process that these companies go through to make their products, and they don't appreciate how hard it is. And the creative companies don't appreciate how creative technology is; they think it's just something you buy. And so there is a gulf of understanding between the two of them."
A recent report, "Ready to Innovate," from global, independent business membership and research association The Conference Board looked into the question of whether educators and executives were adequately aligned when it came to the creative readiness of today's workforce. Its conclusion? "In this new environment, innovation of products, services, and processes is essential if companies hope to create competitive advantages, satisfy increasingly powerful global consumers, and prevail economically in a sustainable fashion. This emphasis on innovation will depend on strong creative skills from new entrants to the workforce. As businesses seek out this creative talent and as schools recognize the importance of cultivating creative abilities, both sectors see involvement in the arts and other work experience as markers of creativity, along with cultural diversity and self-employment."
It's easy to get tripped up in the sometimes contentious debate over STEM versus STEAM. However -- given the increasing body of evidence pointing to the inextricable intertwining of STEM and creativity and regardless of your personal, preferred acronym -- couldn't the difference be viewed as a mere matter of semantics?