Talk to any university student, and a common concern rises to the top: keeping up with the massive demands of a college course load. Luckily, today's students have a huge advantage over students from 20, 10 or even five years ago. The best part? It fits handily in their back pockets. Of course, we're talking about smartphones and -- more specifically -- the many apps designed to keep students connected, organized and on top of the demands of university life. Here's a closer look at five popular time tracking and organizing apps for students.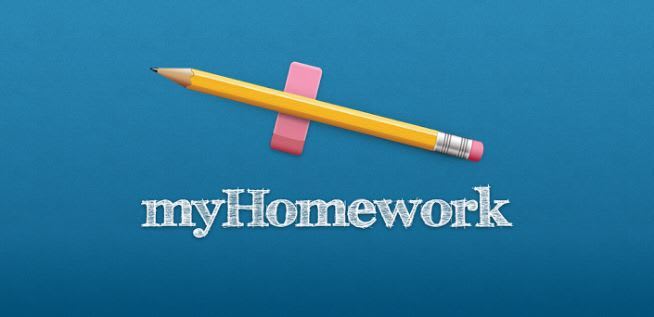 1. myHomework
myHomework isn't your mother's planner. From receiving homework reminders to automatically downloading course files, this user-friendly, cross-platform planner syncs across all devices supporting easy access to classes and assignments at any time from any location. The result? A one-stop shop solution for tracking homework and assignments.
So how does myHomework stack up in a crowded field of similar options? AppPicker says, "With so many homework planners, organizers, and journals out there available to students it can be hard to wade through them to find the best one for you. This one just so happens to be a well-laid out, simple to use, and very effective app that may bring your search to an end. It's ideal for college students who have multiple classes with assignments, tests, and homework they need to keep track of."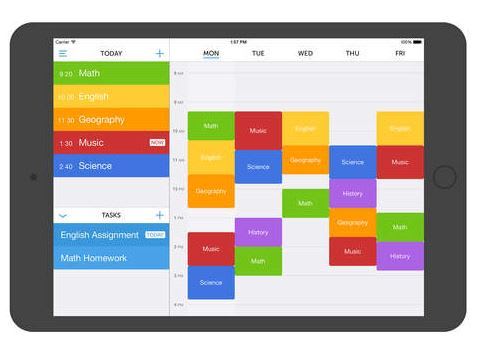 2. Class Timetable (iOS)/Timetable (Android)
Think nothing will ever come between you and your conventional organizer? Class Timetable may overhaul your way of thinking.
Says Lifehacker, "Timetable takes all of the great things about a paper student organizer and puts them on your Android phone or tablet. You'll always have a view with your schedule on it, so even though you eventually come to know by memory where you're supposed to be at what time, you'll always have a place to look at it. Timetable also makes it easy to note which days are holidays and vacation days, what assignments you have due on what days, which days you have exams or quizzes, and more. You can even search across assignments and classes...The app also supports DashClock Widget, so you can see your events on your lock screen, and comes with home screen widgets as well for a quick view of the class that's coming up, or any lessons and tasks you have to do right now."
Not only does it save timetables and tasks including everything from homework to exams, but it even automatically mutes during classes. Added points for its beautiful display.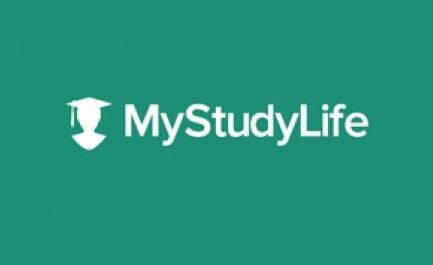 Managing the student's life isn't easy, but it doesn't have to be a full-time job, either. My Study Life puts everything students need within their reach by integrating the calendar and task manager into one convenient dashboard.
Raved one user, "My Study Life (MSL) is a great app for students to schedule their lives with...You benefit from getting notifications about all your upcoming classes, assignments, study times (or when you should be studying), and your exams. As a university student, getting notifications rather than having to go looking for the information that I need is a great way to keep on top of things or to keep from falling behind."
4. OmniFocus
This task management app may not have been designed specifically for students, but there's a reason why it's been co-opted by so many of them for college use. For better or for worse, we're living in a multitasking society. In response, OmniFocus has created a nimble solution which acknowledges today's "contextual life" by helping users "keep work and play separated with contexts, perspectives and focus."
Reports The Sweet Setup, "After much deliberation, soul searching, and not a little stress, I have come to the conclusion that the best productivity and GTD (AKA "Getting Things Done") application suite for Mac and iOS users is OmniFocus."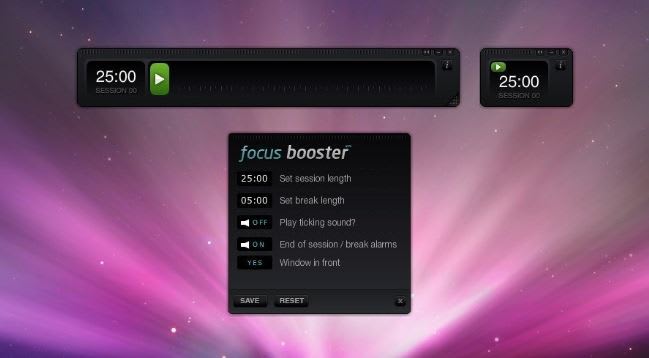 5. Focus Booster
Just because time management is a vital life skill doesn't mean it comes naturally to college students. In fact, the opposite is often the case. This handy app not only helps students learn to manage their time, but it also promotes better learning through the use of proven Pomodoro Technique time tracking. Explains the company, "Working in sharp bursts with breaks in between can help you retain information because it allows your mind a rest, increasing your focus in study sessions."
Says CNet's Download.com, "While this program doesn't come with a lot of fancy bells and whistles, it can be a real asset when you're trying to increase productivity."
While we often think of smartphones, tablets and other devices as distractions, the truth is that they're also invaluable resources. These five apps are a perfect way for college students to enjoy enhanced productivity, time management, focus and more -- all literally at their fingertips.