1. It's a mecca for international students.
Italy has long been a hotspot for international students with tens of thousands flocking to this picturesque peninsula every year to study at leading schools such as Fondazione Alma Mater, Rome Business School, Free University of Bozen Bolzan, University of Parma, University of Trieste, University of Siena.
On a University Magazine ranking of the top study abroad destinations for U.S. students, Italy claimed the second spot behind the UK, beating Spain, France, Germany, Ireland, China, Australia, Costa Rica, and Japan. In fact, more than ten percent of US students who studied abroad in 2017 - 2018 did so in Italy.
This tradition of exchange between Italy and the US is nothing new: Americans have been studying in Italy for many years. One such American is Judith Branzburg, whose first study abroad trip to Italy was supposed to be just nine months long but, such was her love of the country, ended up lasting nearly three years.
"After dreaming about Italy for so long, I couldn't believe I was actually there, and remember the feeling of walking by Dante's house and from my bedroom window seeing a tower where Michelangelo supposedly hid during a siege. I felt that we just didn't have that kind of history in San Francisco, and I loved being a part of it," says Branzburg of her early days as a student in Florence.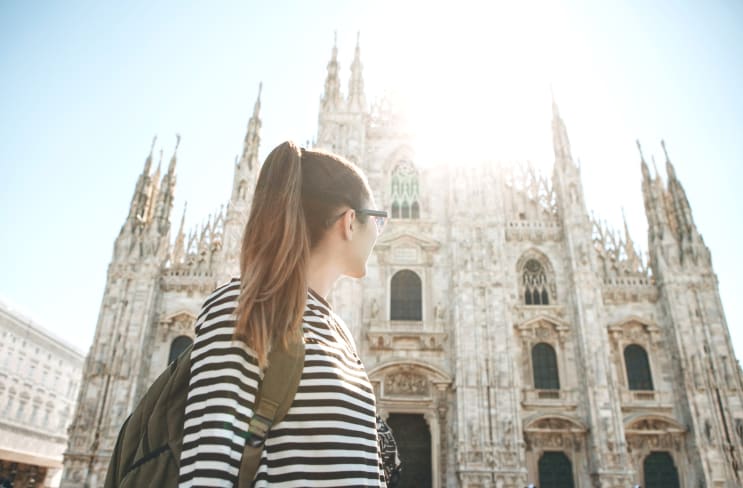 2. You can learn Italian.
Not only is Italian the official language of Italy, it is also the official language of parts of Switzerland. Italian is also an official language of the European Union and the Organization for Security and Co-operation in Europe.
Heralded as the most romantic of the romance languages, Italian is the world's most studied language for both culture and pleasure. Due to Italy's rich culture and history, Italian is an invaluable language for lovers of art history, literature, archaeology, philosophy, music, food, fashion and design, and more. If you are hoping to work in one of these fields, fluency in Italian can be a major selling point with employers.
As the EU's third-largest economy and the world's eighth-largest by nominal GDP, thanks to a booming export market and strong business investment, Italian is also an important language for business. For these and other reasons, the British Council's Languages for the Future report included Italian among the ten languages more important to the UK for the next two decades.
3. A wide range of Italian degrees are taught in English.
If you are fluent in Italian or hoping to become so, studying in Italy makes great sense. Italy is also a great international study spot for English speakers thanks to the preponderance of English language coursework. Cities like Florence, Rome, and Siena, in particular, are known for universities which offer extensive English-language programming.
Looking for a mix of English and Italian coursework? You can also find programs offering a mix of classes for newcomers to Italian, as well as culturally-focused courses concentrated on art, literature, history, and cooking.
4. Its academic offerings shine across many disciplines.
When we think of Italy, we often think of arts, fashion, design and culture, and with good reason. Italy lays claim to many of the world's most famous fashion and design brands, with a history of leadership in art and architecture dating back centuries. Studies in Italy are particularly strong in these areas, with many top design and fashion schools located in the country, including IED, Istituto Europeo di Design, which has schools in Milan, Cagliari, Como, Florence, Rome, Turin, and Venice. Whether you want to study accessory design or luxury goods marketing, you will find a program covering it.
However, Italy's high quality higher education system is strong across the board with a rich history of innovation and research. For example, students from the University of Bologna recently helped to make a satellite, which will take images of earth, measure radiation, and tech technologies for future space missions. And in recent years Italian universities have been involved in vital work and research in the fields of climate change, astronomy, the cell cycle, dolphin conservation, solar cell technology, cancer treatment, and more. From STEM, to earth science, to the environment, whatever field you want to study in whatever discipline, Italy is an excellent destination.
Of course, many of the world's greatest thinkers were Italian, including everyone from Leonardo da Vinci and Galileo Galilei to Alessandro Volta and Enrico Fermi. If you choose to study in Italy, you'll be in excellent company!
5. Its higher education system shines.
There are nearly 100 universities throughout Italy, as well as many specialized institutions which fall under the auspices of its higher education sector. A total of 30 universities were included in 2019's QS World University Rankings, including 12 in the top 500. Some of Italy's most prestigious universities date back centuries, and have spent those years training the world's greatest leaders and scholars.
Take University of Bologna, the oldest university in the world, or Rome's La Sapienza, which was founded by Pope Bonifacio VIII in 1303, for example. Other highly-regarded Italian universities include Politecnico di Milano, Sant'Anna, Scuola Universitaria Superiore Pisa, Scuola Normale Superiore, Alma Mater Studiorum, University of Bologna, University of Padova, University of Milan, Politecnico di Torino, University of Pisa, University of Trento, University of Naples, Federico II, and Università Cattolica del Sacro Cuore.
6. The culture -- and the cuisine! -- is in a category of its own.
Considered the birthplace of Western civilization, Italy is also known as a "cultural superpower", so much so that it's a perennial top finisher on US News & World Report's Cultural Influence Rankings, which measure seven attributes relating to a country's cultural influence.
In addition to boasting a rich legacy of art, architecture, literature, music, sculpture, theater, science and technology, and style, Italy has the world's largest number of UNESCO World Heritage Sites, as well as more than 3,000 museums. According to Charles Abbot's Italy, a full half of the world's great art treasures are located in this boot-shaped peninsula.
While Italy is known for its many magnificent and distinctive cities, including Rome, Florence, Turin, Milan, Venice, Naples, and Bologna, it's also celebrated for its gorgeous coastal towns and idyllic countryside. Lovers of the great outdoors, sports and recreation will find plenty of things to see and do in Italy, including excellent Alpine skiing and breathtaking hiking. There's also its phenomenal and world-famous nightlife.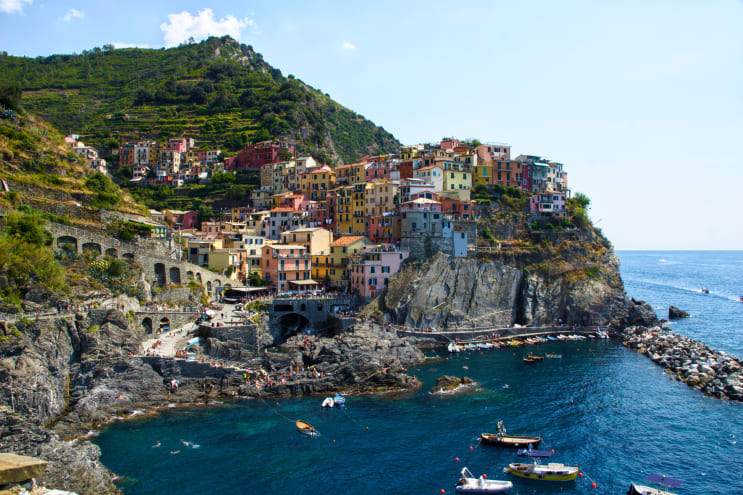 Of course, no discussion of Italian culture is complete without mention of its cuisine. LiveScience says, "Italian cuisine has influenced food culture around the world and is viewed as a form of art by many. For Italians, food isn't just nourishment, it is life."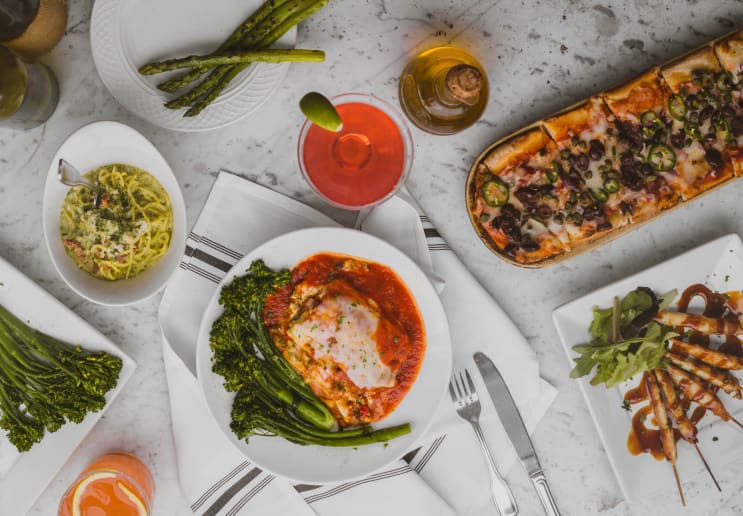 7. It's relatively affordable.
While international students do not have access to tuition-free higher education, tuition fees do tend to be affordable, especially at public universities. Additionally, scholarship funding is available both through the government and individual universities.
Italian composer of opera Giuseppe Verdi once said, "You may have the universe if I may have Italy." If you're looking to experience a truly extraordinary way of life while studying overseas, Italy is a uniquely bellissima destination.