The most biologically diverse country in the world
Brazil is the most biodiverse country in the world. In fact, it's home to between 10-18% of all plant and animal life! Over half of that is made up of the Amazon rainforest, which covers a colossal 5.5 million square kilometers. The Amazon is the natural habitat of one in ten known species, including 2.5 million species of insects, over 1,000 different types of bids, and an estimated 424 mammalian species.
This unique environment has produced some of the weirdest and most wonderful species on earth, as well as some of the deadliest. So if you ever find yourself trekking through the Amazon, keep an eye out for anacondas, jaguars, and poison dart frogs. Meanwhile, the Amazon River is where you will find electric eels and schools of piranhas. The jungle is also the ancestral homeland of more than one million Indigenous Brazilians. They are divided into around 400 separate tribes, with unique cultures and languages. It is thought that almost half of the world's uncontacted indigenous peoples live in the Amazon Rainforest.
Ecology studies are exciting and important
The rainforest's unique biodiversity is under threat. Around 20% of the rainforest has already disappeared due to deforestation, with another 78,000 hectares lost every year. The expanding mining industry is also contributing to environmental damage. The Fundão mining dam collapsed in 2015, killing 19 workers and destroying housing for entire communities. Moreover, more than 62 million cubic meters of iron ore polluted the mud, which then made its way into at least three rivers. Unfortunately, stories like this are not uncommon; similar accidents occurred in 2018 and again in January 2019.
Recent political and economic instability has hampered Brazil's attempts to tackle these pressing issues. However there is hope, and much of it is coming from the country's top universities. The University of São Paulo and The University of Campinas rank as two of the world's leading institutions for environmental studies. They are also in the top 20 rankings for agricultural sciences. The University of São Paulo even has a specialist graduate program in sustainability. It looks at ways to address environmental degradation and create a green coalition between academics, big business, and the Amazon's Indigenous people.
A great place for start-ups
Forbes magazine predicted in 2012 Brazil would soon become one "one of the most entrepreneurial countries in the world" -- and it hasn't disappointed. In 2017, investors poured US$1.4 billion into the startup ecosystem. Venture capital firms like Redpoint have helped several fledging ventures grow into fully operational businesses with an international presence. This includes Rappi, an on-demand delivery app with annual revenue over $220 million, and NuBank, a digital bank named as one of the world's most innovative companies in Fast Company's 2019 rankings.
Thanks to accelerator programs such as StartUp Farm, São Paulo is turning into Brazil's very own version of Silicon Valley. The São Paulo-based initiative has invested $100 million in 250 startups since 2011. For example, CargoX, one of the most successful tech startups, uses AI and blockchain technology to support a freight broker service which provides shipping companies with smart and efficient solutions; think of it as an Uber service for shipping. CargoX launched in 2013, but has already attracted additional investment from Goldman Sachs and it is now planning to expand operations across Latin America.
A wide range of study options
Brazil offers one of the highest standards of tertiary education across South America. Of the continent's top 20 universities, eight are located in Brazil. The country was featured 22 times in the QS World University Rankings 2020, with the University of São Paulo making it into the top 200.
International students can study a wide range of subjects at bachelor's, master's, and PhD level. The larger universities offer many degrees in English, although you will still get plenty of chances to practice your Portuguese. Courses last between three and four years, and often include work placement or international exchange programs.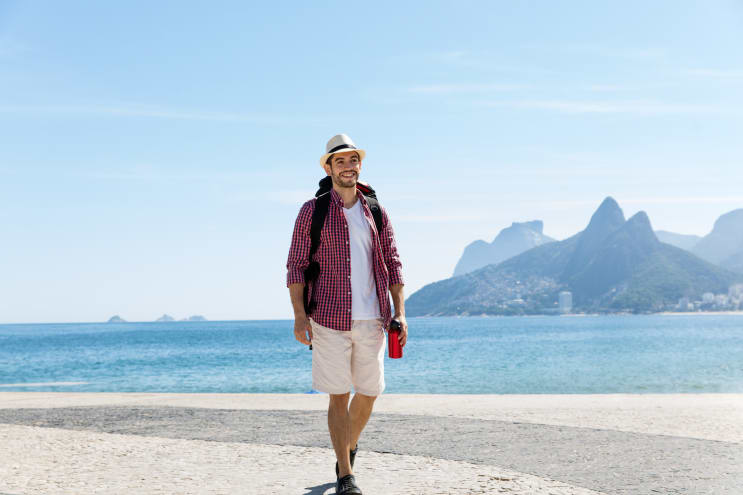 You will need a student visa before you can enroll. This is usually a temporary 12-month residency visa, which is then renewed at the beginning of each academic year. It can take up to three months to process the initial, so start applying as early as possible. To apply, you need: a valid passport, proof of sufficient funds, a letter of confirmation from the university, two passport-sized photos, medical records, two printed and signed application forms, and evidence of no criminal record.
It's affordable
Brazil is a very affordable place to study for a degree. Many public universities are even free for international students! Most schools don't offer student accommodations, but they do provide services to help international students find private accommodation. Renting a one-bedroom private apartment costs typically between $200-400 a month, which is very reasonable in global terms.
House-sharing is another option, although you could also consider a homestay. This is where you stay with a host family for a small monthly fee; it's a great way to learn about the local culture. A monthly public transport pass costs around $40 and you will need to budget another $400 a month for food. You can enjoy a meal out in a mid-range restaurant for as little as $12. A monthly mobile phone package with a good amount of data is about $15.
A diverse and passionate nation
Portuguese is the most popular language in Brazil, with around 97% of people using it as their primary language. However, Brazil is very diverse and cosmopolitan, especially within large cities. So expect to hear languages from all over the world, including lots of English. If you travel to the more rural areas, you will also hear some interesting Indigenous languages.
Brazil was part of the Portuguese empire for over three centuries, while later settlers arrived from Italy, Spain, and Germany. As such, the architecture is an eclectic mix of modern and traditional styles. It's not unusual to see a Renaissance church resting just a few feet away from a towering glass skyscraper.
Brazil also has iconic tourist attractions such as Christ the Redeemer. Designed by French sculptor Paul Landowski, the 30-meter statue is a cultural icon of Rio de Janeiro and is listed as one of the New Seven Wonders of the World.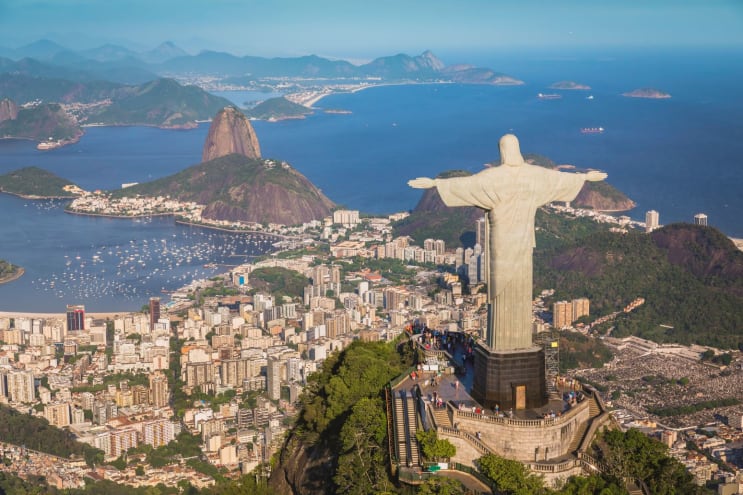 Brazil has the largest number of Catholic Christians in the world -- although there's another thing Brazilians worship nearly as much: football! Brazil has won the FIFA World Cup a record five times and produced some of the greatest players past and present, including Pele, Garrincha, Romario, Socrates, Ronaldinho, and Neymar. Football plays a crucial part in Brazilian culture, with games going on along back streets, playing fields, and beaches.
There are plenty of exciting destinations for international students, but few hold the same promise as Brazil. This unique nation has a booming start-up industry, world-class universities, a diverse collection of indigenous people, and some of the world's most fascinating (and precious) natural wonders. So if you're looking for a real student adventure, it might be time to head to Brazil...