1. It's the region's "cradle of culture"
"The region's cradle of culture for more than two millennia, Uzbekistan is the proud home to a spellbinding arsenal of architecture and ancient cities, all deeply infused with the bloody, fascinating history of the Silk Road," Lonely Planet enthuses.
Traders, missionaries and conquerors have traversed this ancient network of trade routes linking the East and the West for century after century dating all the way back to the opening of China's doors in 138 BC. With them, they brought their cultures, traditions, and religions -- all of which contributed to what remains today.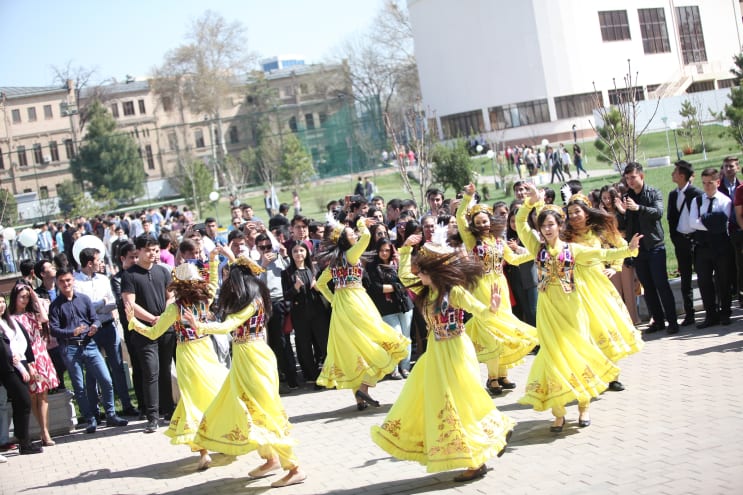 2. It's like taking a step back in time
Uzbekistan is home to many ancient cities, including Samarkand, Bukhara and Kiva, all of which are home to extraordinary sites to behold. The Telegraph writes, "The walled city of Khiva is a living museum, protected by Unesco but still populated by Uzbek families and businesses. It was founded in the 6thcentury, and thrived as a Silk Road trading city – with increasingly ornate mosques, mausoleums and madrasas (religious schools) added to its labyrinth of streets, all of which have been artfully restored."
3. But it's also unexpectedly cosmopolitan
Uzbekistan's rich history is threaded throughout its modern-day existence. However, it's also surprisingly modern with bustling cities such as Tashkent known for their European atmosphere. Uzbekistan's capital and largest city is a multicultural and modern metropolis. It's also the economic and cultural center of the country, as well as one of Central Asia's most wealthiest cities.
Lonely Planet raves, "Sprawling Tashkent is Central Asia's hub and the place where everything in Uzbekistan happens. It's one part newly built national capital, thick with the institutions of power, and one part leafy Soviet city, and yet another part sleepy Uzbek town, where traditionally clad farmers cart their wares through a maze of mud-walled houses to the grinding crowds of the bazaar. Tashkent is a fascinating jumble of contradictions that's well worth exploring over several days."
4. It's home to many of Central Asia's most remarkable sites and sights
"In terms of sights alone, Uzbekistan is Central Asia's biggest draw and most impressive showstopper," adds Lonely Planet. Bustling bazaars, breathtaking architecture, ancient temples and marvelous mausoleums are just a small sample of the amazing things waiting to be discovered in Uzbekistan.
Of course, no trip to Uzbekistan is complete without mention of the Silk Road. While it spans from China to Turkey, three of its pivotal cities are found in Uzbekistan.
5. It's known for its hospitality
"Despite being a harshly governed police state, Uzbekistan remains an extremely friendly country where hospitality remains an essential element of daily life and you will be made to feel genuinely welcome by the people you meet," says Lonely Planet.
The hospitality of an international study destination can make or break your experience, and Uzbekistan and its people shine in this area. The Evening Standard adds, "Uzbeks are really friendly people [and] they are keen to get your thoughts on their country so be prepared to engage in small talk."
6. It's an up-and-coming destination for recreation
We often think of Uzbekistan in terms of its history and culture, but it also offers a significant amount in the way of recreation due in no small part to its remarkable landscape, comprising forest, rivers, deserts, and mountains. From hiking and trekking to rock climbing and rafting to skiing and snowboarding, there's truly something for everyone here.
7. It's travel-friendly
Uzbekistan may be most famous for the part it played in connecting regions beyond its borders, transportation within the country is also worth noting. The Telegraph contends, "The transport options have improved somewhat since the days of Silk Road camel trekking. All of Uzbekistan's main draws are served by low-cost domestic flights, great road links and high-speed trains. You'll find shared taxis and bus services in all the cities, plus Tashkent has a decent metro with some wonderfully ornate stations."
Uzbekistan also boasts lower crime rates than many other Central Asian countries, and is also known as a safe destination for women.
8. You'll be a step ahead
While destinations like the United States, the UK, Australia and Japan are well-traveled among the international study set, Uzbekistan is refreshingly off-the-beaten-path but also up-and-coming. So if your goal is to be ahead of the curve, Uzbekistan is an intriguing proposition. It's lack of popularity also means you can expect to have it all to yourself without dealing with crowds, lines and long waits.
Choosing Uzbekistan may also be intriguing to friends, family, and fellow travelers. "Not many people can find Uzbekistan on a map, so make it your first job to pinpoint its location with ease. Then you can gleefully point it out to everyone who's bamboozled by your choice of holiday destination, and wow them with the trivia that it's one of the world's only two double-landlocked countries (the other is Liechtenstein)," says The Telegraph.
9. It holds surprises for foodies
Uzbekistan food may not be the world's best-known fare, but it has some interesting things going for it, such as a lamb and noodle soup known as lagman. Drawing influence from the culinary traditions of Russia, Asia and the Middle East, Uzbekistan's other culinary highlights include the national dish of plov, shashlik, shurpa, dimlama, and samsa. Uzbekistan is also a carnivore's dream as meat is often center stage, although noodle and dumpling dishes are also popular.
10. It's home to Westminster International University in Tashkent
Another major selling point for Uzbekistan as an international study destination? Uzbekistan's first internationally accredited university, Westminster International University in Tashkent (WIUT), which offers students the opportunity to earn a prestigious British degree in the heart of Central Asia thanks to accreditation from the UK's highly-regarded University of Westminster.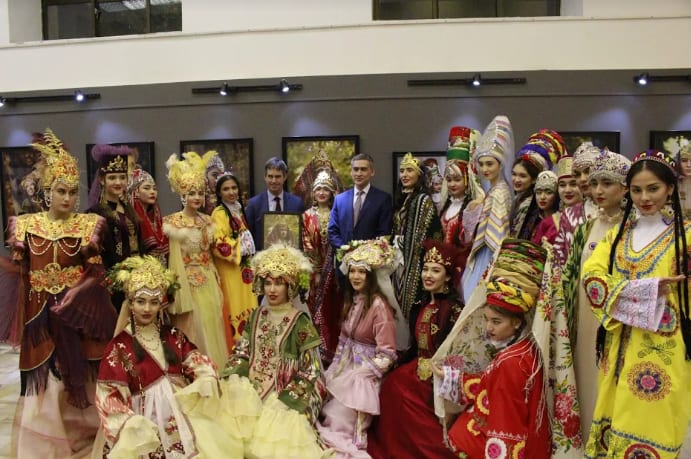 This British‐Uzbek partnership offers internationally recognized undergraduate and postgraduate programs in a wide range of subjects including Business Management, Finance, Economics, Business Information Systems, Commercial Law, Business Intelligence and Analytics, Human Resource Management, and Teaching and Learning.
International students at WIUT also enjoy many other benefits, including access to highly qualified faculty members, comprehensive support services, and an active social life in a truly vibrant atmosphere.
But you don't have to take our word for it. Why not hear it from the students themselves? International student Xiaolin Jin says, "Coming as an international student and studying here at WIUT is a great experience for me. After coming here I've understood that all of my peers are so friendly, I've been nicely treated, and I'm really impressed by their hospitality."
Her classmate Irina Yan adds, "There's a special atmosphere I enjoy. There are lots of new interesting people you can communicate with and share your ideas, and there's always something new that I can learn."
And international students don't just learn at WIUT; they grow. "The atmosphere at Westminster University inspires me to develop and realize myself. I'm truly impressed by the professional teaching staff at WIUT," asserts Doniyor Rasulov.
The Telegraph hailed Uzbekistan as "the most fascinating country you've never been to." The same things that make it fascinating for visitors also make it an intriguing international study destination -- especially given the many extraordinary opportunities waiting at Westminster International University in Tashkent…
Article written in association with Westminster International University in Tashkent.