Vaclav Havel Joint Master Programme in European Politics and Society
Home ›
Master ›
Vaclav Havel Joint Master Programme in European Politics and Society
Program Description
The European Politics and Society Programme gives you the possibility to acquire high-level pluri-disciplinary knowledge and skills, with a central focus on the societal, political, and economic processes that have formed contemporary Europe and determine its role in the international environment.
Through its student population, the programme fosters exchange among diverse European and non-European cultures and offers a unique learning experience to both EU and non-EU students. The EPS Programme thus contributes to building a real trans-European community of students, experts and academia that deal with current European challenges.
Programme structure (1st year)
Semester 1
The EPS Programme is a two-year Master Programme divided into four semesters. Like all students, you will spend your first semester in Prague. Before the beginning of the first semester, you participate in the Prague Introductory week, where you meet the academic coordinators and faculty staff. During the first semester, you enrol only in compulsory courses. This semester serves as an introduction to the Master Programme. It is based mainly on methodology and an introduction to the main challenges faced by Europe today as well as the key academic disciplines relevant to their understanding. At the end of the first semester, you choose the topic of your Master thesis with the assistance of academic coordinators from Charles University.
Semester 2
For the second semester, you will have two options: Leiden or Krakow. This semester is also contains a number of compulsory courses that cover different areas of EU studies. In addition, you can prepare for your own specialization by choosing from a range of facultative courses and language training. At the beginning of the second semester, all students participate in a three-day Barcelona Research Seminar.
This event has multiple objectives. All first and second-year students meet each other to enable them to share their experience and built an international community. First-year students present their MA thesis project plans, while second-year students can show the progress they have made. They all receive feedback from other students and academic experts. Apart from this, there will be an intensive training in research methods offered.
Programme structure (2nd year)
For the second year of the EPS Programme, you may choose between all the universities that constitute the EPS consortium: Charles University in Prague (Czech Republic), Jagiellonian University in Krakow (Poland), Leiden University (Netherlands) and Pompeu Fabra University in Barcelona (Spain).
Semester 3
During the two final semesters, you will have a wide choice of facultative courses that reflect the added value of each member of the consortium – areas of academic expertise of these universities in terms of course offerings and research. These fields are the following: Traditions and Future of a Multilevel Europe (Prague), Policymaking in the EU (Barcelona), Centre and Periphery (Krakow) and Europe in the International Environment (Leiden). If you take your second year in Leiden, Prague or Krakow there is an obligatory internship of 15 ec with an international organization or company. Barcelona has a more scientific specialization and you concentrate on research skills. In the third semester, all students will also travel to Brussels, for the Brussels field trip, a 3-day event to meet experts from EU institutions.
Semester 4
Students devote their final semester to the Master thesis. This is why they attend MA thesis seminars both semesters and work closely both with the MA thesis seminar teacher and their academic supervisor. In April, second-year students participate in the Oxford Spring School. Thanks to the partnership with Europaeum, the students take part in this unique student event and academic experience.
Study prerequisites
Applicants for the EPS programme will need to have obtained their BA certificates by the time of the start of the first semester of their studies (end of September every year). Having some background in international relations, political science, European studies or other related disciplines will prove advantageous for the students during the course of the programme.
Entry requirements
Description of the entrance examination and evaluation criteria
In addition to the application, the following must be provided:
Completed supplementary questionnaire indicating study track preferences
Copies of all relevant diplomas and transcripts including two previous diplomas (two BAs or BA and High School diploma). If you have not yet finished your previous studies and thus do not have a diploma please submit a confirmation of studies including information on the expected date of graduation.
Short academic curriculum vitae detailing all relevant qualifications and experience
Letter of motivation
2 letters of recommendation
All students who are non-native English speakers must provide evidence of the required level of English proficiency (test results or certificate of the required level of English proficiency (C1; CAE; IELTS 7.0; TOEFL 95
Diplomas, transcripts, letters of recommendation and other documents whose original language is not English, have to be accompanied by a certified translation into English. Only complete applications will be considered.
Conditions for admission
The admissions commission will assess applicants on the basis of the documents submitted and rank them, using points 1 -10. The point limit for accepting applicants is set by the Dean. A pre-condition for being accepted is the completion of higher education studies.
Career prospects
Create a world of opportunities with a Master's degree from Leiden University.
What our graduates do
Your Master's programme will qualify you for roles in almost every sector of the employment market. Many of our graduates work for public services, research institutes, business services, banking and financial services, communications, education, advisory work, policy development, management, coordination, editing and information services.
Examples of the diverse roles of our graduates include:
Senior policy advisor at the European Union
Senior policy advisor for national governments
Senior policy advisor for multinationals or NGOs
Embassy staff
Consultant
Development worker
Academic researcher
PhD candidate
Policy advisor for central and local governmen
Policy advisor for businesses
Policy advisor for NGOs
Journalist
Your qualifications
The Master's programme in European Politics and Society offers outstanding preparation for students seeking a profession that requires in-depth knowledge of European affairs and strong academic skills, with a focus on analytical and writing skills.
Last updated Aug 2019
About the School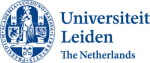 Are you curious, critical and involved in the world around you? At Leiden University, the oldest university in the Netherlands, you can make a valuable contribution to tackling the various national an ... Read More
Are you curious, critical and involved in the world around you? At Leiden University, the oldest university in the Netherlands, you can make a valuable contribution to tackling the various national and international challenges facing modern society. Together with academics and fellow students from all over the world, you will actively address these challenges. We keep an open mind, do not shy away from difficult discussions and allow one another the space to disagree. We expect the same active, open-minded and critical attitude from you. We challenge you to look beyond your own boundaries. Leiden University welcomes anyone who wants to achieve their full potential. Our modest community size in the historical cities of Leiden and The Hague creates a highly personal and committed atmosphere. Together, we map out a learning path that suits you and your ambitions. You will also be encouraged to conduct research in cooperation with eminent and enthusiastic scholars. The knowledge and skills you develop here will benefit you for the rest of your life, regardless of the career path you choose!
Read less
Leiden ,
Leiden ,
Leiden ,
Leiden ,
Leiden ,
Leiden ,
The Hague ,
The Hague ,
The Hague ,
The Hague
+ 9 More
Less