Transport and Supply Chain Management (MSc in Business Administration
Home ›
MSc ›
Transport and Supply Chain Management (MSc in Business Administration
Program Description
Decision problems in supply chains and transport networks are by default multi-faceted. Interrelationships between actors in a supply chain - businesses, public bodies, non-profit organizations - are extremely complex. Decisions cannot be judged on a single aspect only; focusing just on profit maximization is not enough for achieving sustainable growth.
By studying this program you will gain broad and in-depth knowledge of various areas such as strategy, economics, financial management, human resource management and logistics. This will enable you to solve problems for companies or government agencies, but also to participate in research on transport and supply chain management.

As a student in the Master's specialization in Transport & Supply Chain Management at the Faculty of Economics and Business Administration at VU University Amsterdam, you will become thoroughly familiar with the organization of flows of goods and services and related flows of money and information in supply chains and transportation networks. You will study core aspects including the organization, design, maintenance, usage and optimization of supply chain strategy, processes and cooperation in these networks. You will look at supply chains and transportation networks both from a micro and meso perspective (e.g. transport and logistics processes) and at the macro level (e.g. government regulations and the environment).
Why VU University Amsterdam?
Application of theory in practice

The Netherlands is renowned throughout the world for its expertise in trade, transport, and logistics. Major ports in the Netherlands transship enormous flows of goods and passengers to and from Europe and the rest of the world. Supply Chain Management is the key to controlling these flows. Using a broad definition of Transport & Supply Chain Management, we tackle supply chain problems in both profit and non-profit environments. The former includes airlines, retailers, wholesale companies, logistics service providers, rail operators and short-sea and long-distance shipping, while the latter includes the healthcare sector, the public sector but also non-governmental organizations dealing with humanitarian aid, for example. Our staff has strong experience in the field, which is visible in an abundance of projects undertaken together with government and industry, as well as in the prior and current positions in industry or government held by members of our staff.

A small but international group
Supply chains and transport networks are international by nature and so is our group of students. You will be part of a relatively small group of students with a decidedly international flavor. Our research and teaching staff also have a strong international focus. Our group performs research that is not only at the forefront of academic knowledge, but that is also relevant to society as a whole.
Career prospects
You could embark on a career as a supply chain manager for an international organization, where you will be responsible for managing the international flow of goods from suppliers to customers. You might enter the world of consultancy, advising on supply chain management practice for a large consulting firm. A government sector is also an option: you could become a regional or national policy maker in the areas of spatial planning, transport & infrastructure. Another possibility would be to become a logistics manager at a service provider responsible for global warehouse and transport operations.
Admission requirements and application
Applicants with at least a Bachelor's degree from an accredited university are admissible if they have a specialization in Business Administration, witnessed by a thorough knowledge of the standard literature described below (or its equivalent):
Operations Management
Heizer, J., Render, B. (2008), Operations Management (9th ed.), USA: Prentice Hall
or:
Slack, N. Chambers, S. Johnston, R. (2007), Operations Management (5th ed), USA: Prentice Hall
Physical distribution management
Van Goor, A., Ploos van Amstel, R. Ploos van Amstel, W. (2003), European Distribution and Supply Chain Logistics, The Netherlands: Stenfert Kroese
or:
Ballou, R. (2003), Business Logistics Management (5th ed), USA: Prentice Hall
Introduction to transport economics
Cole, S. (2005), Applied Transport Economics: Policy, management and decision making, (3rd ed), United Kingdom: Kogan Page
Procurement
Van Weele, A. (2004), Purchasing and Supply Chain Management, Thomson Learning
Last updated January 2018
About the School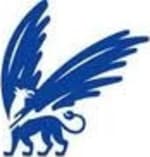 VU University Amsterdam is a state-funded university with about 25,000 students and 2,000 academic staff. With more than 50 Bachelor's degree programmes, one of which is taught in English, and almost ... Read More
VU University Amsterdam is a state-funded university with about 25,000 students and 2,000 academic staff. With more than 50 Bachelor's degree programmes, one of which is taught in English, and almost 100 Master's degree programmes, of which over 70 are taught in English, VU University Amsterdam offers a wide choice of study options. The programmes are of a high quality, the atmosphere is very conducive to study and the teaching staff are easily accessible. The VU provides an inspirational educational setting in which students from the Netherlands and abroad can develop their potential to the full. The Faculty of Economics and Business Administration seeks to combine quality education with excellent research. The Faculty is the largest faculty of VU University Amsterdam. FEWEB accommodates approximately 4000 students, 1450 postgraduate students and 460 employees. The scientific staff consists of professors, lecturers, researchers and PhD's, and is connected to the various departments. The supporting staff is accommodated at the Faculty Office. The Faculty Board leads the faculty. Reputation and ranking The Netherlands does not have a ranking system for universities, unlike many other countries. According to the Times Higher Education World University Rankings 2011-2012, the Netherlands is the third "knowledge country" in the world, with 4 and 12 Dutch universities in the top 100 and top 200 respectively. A range of studies has shown VU University Amsterdam to be one of the best universities in the country. At VU Amsterdam University, education and research are closely intertwined. High-quality teaching and cutting-edge research have given the university a great deal of recognition, enabling it to attract prominent lecturers from within the Netherlands and abroad. Researchers at VU University Amsterdam such as biopsychologist Dorret Boomsma, cancer expert Bob Pinedo and economist Peter Nijkamp have obtained prestigious prizes and subsidy incentives for their groundbreaking work. Amsterdam Amsterdam has the largest concentration of students and youth in the Netherlands. Studying or working at VU University Amsterdam offers the opportunity to explore the various cultural, sports and social activities of this city. The total number of inhabitants is about 750.000 and the city has a great deal to offer: a variety of residential areas, international schools, international social clubs, culture, (water)sports, golf courses and many other recreational facilities. Amsterdam is also one of Europe's leading financial centres, a city where almost everybody speaks English and the quality of life ranks among the best. It's no wonder more than 1,800 foreign companies have already chosen Amsterdam as their European base. The south part of Amsterdam, nearby the motorway A10 where VU University Amsterdam is located, called the 'Zuidas', will be the main business centre of Amsterdam in the nearby future. The headquarters of important Dutch companies like ABN AMRO, ING and the World Trade Centre is already situated there. For visitors, students and expatriates alike, it is easy to feel at home in a city with these proportions and so well geared to meeting the needs of its many foreign residents. 'Amsterdammers' are friendly, tolerant and at ease with other cultures and languages. As you will understand, this environment is a perfect base for an international Economic and Business Administration Faculty.
Read less