Specializing Master in Industrial Design for Architecture
Home ›
Master ›
Specializing Master in Industrial Design for Architecture
Read more about this program on the school's website
Program Description
Future designers, architects, and engineers will face the great challenges of the ever-changing design and building sector at the local and global levels, in terms of competition, development, and modernization.
They shall be able to develop new ideas in the field of real estate, by designing solutions that embed advanced building components and display innovative layout designs. In particular, the field of interest concerns temporary buildings and events, reconversion of buildings and building components design.
In this perspective, the Specializing Master in Industrial Design for Architecture aims to:
Combine multidisciplinary competencies to create advanced curricula.
Involve companies and professionals to make the educational experience as practical as possible.
Refer to Italian cultural and economic assets to enrich design competences.
Teach how to develop highly innovative concepts based on design briefs given by real companies.
Offer a multicultural environment to enhance the understanding of global issues.
Goals
The program is designed to train professionals with design skills applied to the design of industrial products that can interact or be integrated with the built environment, or components of macrosystems increasingly industrialized, such as buildings.
The aim of the program is to combine the knowledge coming from two sectors of excellence in Italy: design and production of components for building industry, areas that already are recognized internationally at the best level, but that can find further development opportunities, both in Italy and abroad.
The aspect that our country has a high-quality tradition in manufacturing finished elements for construction is particularly interesting, for example in the field of construction materials (bricks, aggregates, etc.) and coatings (items of pottery, mosaics, etc.), as well as there, are excellent companies in the production of structures and systems. Therefore, the program offers Industrial Design skills based on Italian design/production quality that can be applied to the international market. The professionals trained in this programme will be able to manage the design complexity of the industrial product for built environment, in relation to its inclusion in the building, in companies of different productive sectors that include the production of a wide range of construction components, light and heavy prefabrication, construction products for building envelope, installation systems and functional equipment of the built environment. Students can work in companies, or design and engineering firms that ask for their interaction with the business world. The education provided by this Master includes the carrying out of lectures, seminars, exercises, and workshops.
Job description and final assessment
Students will become expert designers, with theoretical knowledge combined with significant experiences applied to the construction industry, and product manager, with a strong multidisciplinary attitude, involved in development of new products and their inclusion in the built environment.
Admission requirement
The ID4A Specializing Master is intended for graduates in Industrial Design, Engineering, and Architecture who wish to extend their education and gain skills in a specialized project area.
The Specializing Master is reserved for candidates with a University Diploma or a University Degree (old Italian system degree) or a Bachelor or Master of Science (new Italian system degree) in polytechnic disciplines. As for candidates who graduated abroad, equivalent study titles in the respective educational institutions will be considered.
A good level of English is required.
Admission procedure
To take part in the selection process, the application form must be completed online within the following deadlines:
For Italian / foreign citizens with a qualification obtained in Italy within August 8th, 2020.
For Extra U.E. citizens within July 8th, 2020.
Tuition and fees
The total cost of the Master is €12.000 V.A.T. free according to Art. 10 Dpr 633/72.
International students can apply for 10% discount here
Students choosing to study fully online can apply 10% discount here
Last updated Oct 2020
About the School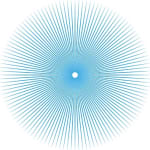 POLI.design operates in the field of design acting as an interface between universities, companies, and professional organizations, institutions, and bodies.
POLI.design operates in the field of design acting as an interface between universities, companies, and professional organizations, institutions, and bodies.
Read less