Specialized Master in Wastewater and Rainwater Management
Home ›
Master ›
Specialized Master in Wastewater and Rainwater Management
Program Description
This URBEAUSEP Specialized Master® "Wastewater and rainwater management" is the fruit of an educational partnership between EIVP, ENGEES (National School of Water and Environmental Engineering in Strasbourg) and SIAAP ( Interdepartmental Syndicate for the Sanitation of the Parisian Agglomeration (SIAAP).
objectives
The URBEAUSEP Specialized Master® is intended to train professionals, experts in rainwater and urban wastewater, both nationally and internationally, to meet the growing complexity of available techniques and the increased requirement of regulations for management of sanitation systems.
Concerned public
Engineers or holders of a university education at master's level (Bac + 5) or equivalent and holders of a Bac + 4 justifying a minimum of three years of professional experience in the field of water.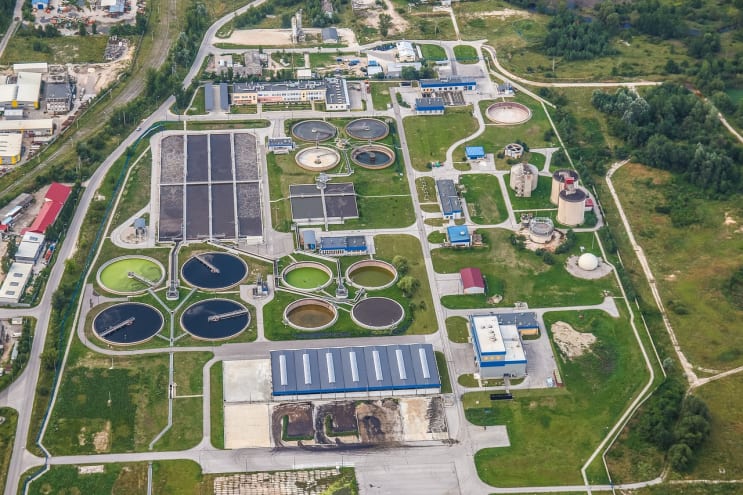 Content and Opportunities
The URBEAUSEP® specialized master's consists of two parts:
The first part with theoretical vocation, is coordinated by the joint teaching team of the EIVP and the ENGEES. This team supervises a network of specialists who provide lessons (technical, financial, legal) responding to the reality of the daily future of students. The lessons are given in the form of courses, seminars, conferences or visits by professionals and teachers working in the field of sanitation, urban hydraulics, purification, sludge treatment, service management public, metrology, design and production engineering. The lessons adapt to new issues and new developments that have marked the field of water.
The second part of the course is dedicated to a professional thesis in business, in community
Semester 1
Introduction to wastewater and rainwater management in the city (20 hours)
Governance, regulation, finance and management of sanitation services (90 hours)
Sanitation techniques (180 hours)
Metrology and quality monitoring (30 hours)
Sustainable development (30 hours)
Health, professional and industrial risk management (30 hours)
Wastewater and rainwater around the world (15 hours)
Tutored project: individual or groups on an application subject (50 hours)
Semester 2
The second semester takes place in a professional environment which will lead to the writing of a professional thesis over 6 months. The subject of the thesis must first be validated by the teaching team.
Professional thesis (6 months)
crafts
Project manager in a design office, in communities or in companies in the water sector
Expert in urban hydraulics
Head of a wastewater treatment plant, head of flow management
Sewerage network operator
Admission
Applicants are selected on file and interview. download the application file opposite. To ensure the quality of our teaching, the number of places open for applications is limited.
The MS URBEAUSEP is accessible to the following people:
In Initial Formation
To young engineers or holders of university training at master's level (BAC + 5) or equivalent, in the field of development, construction and town planning.
Architects or holders of equivalent scientific and technical training wishing to improve their skills in the field of wastewater and rainwater management.
In Continuing Education
Professionals seeking to develop their careers or integrate into a sustainable urban development management service.
Internationally
To French-speaking students who meet the same selection criteria as French students. A decree facilitates access to the French labor market for graduates of Specialized Masters labeled CGE.
Indicative Calendar
Application: from January
Admission: March to September
Course start: October
Beginning of the internship: mars
Defense of professional theses: October
Tuition fees are 9,950 euros (EIVP is not subject to VAT). The MS URBEAUSEP is supported by a network of partner companies. Contact us for any request for assistance in setting up your financing plan.
The EIVP is Referable to the Datadock for Financing Your Training by OPCAs
DataDock is a database which allows professional training funders to check the compliance of training organizations with the 6 quality criteria defined by law. It makes it possible to attest to the ability of the EIVP to guarantee an identical level of quality for all the services offered.
From 1 July 2017, each financier who will take charge of individual or collective training for the EIVP will refer us according to their own criteria.
More information on www.data-dock.fr
Activity declaration number registered with the Ile-de-France regional prefecture 11 75 42 051 75
Our Parisian Campus
Classes take place on our campus located within Paris:
80 rue Rebeval, 75019 Paris
Metro: Belleville / Pyrénées / Buttes-Chaumont
Speakers & Partners
Educational team
The teaching team is made up of teachers from EIVP and ENGEES, accompanied by an educational coordinator who ensures the link between experts from partner organizations. This specialized master's degree allows you to acquire the knowledge and know-how necessary to lead teams of specialists in the management of wastewater and rainwater through a full training course.
Some Testimonies of Elders
Train specialists in environmental issues
I am a graduate of a Masters 2 in Management of the Environment of Communities and Companies in sandwich courses. During my professional experience, my mission was to manage water on an industrial site with metal reinforcements and this is what led me to want to specialize in wastewater management. I enrolled in the specialized master in wastewater and rainwater management (Specialized Master® URBEAUSEP) at the School of Engineers of the City of Paris (EIVP), in partnership with the National School of Water Engineering and the Strasbourg Environment (ENGEES), to benefit from professional training. This training allowed me to acquire a lot of knowledge in particular in management of public sanitation services, sanitation techniques and alternative rainwater management techniques, metrology and sustainable development. To complete the lessons, site visits are organized (wastewater treatment plant, storage tank). A 6-month internship makes it possible to apply knowledge in different structures (public service, design office, station operator, etc.). Diana Da Mota Duarte - Integral Environment - MS URBEAUSEP graduate
Last updated Apr 2020
About the School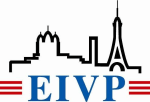 The EIVP is part of the Conférence des Grandes Ecoles, a network representing business and engineering schools training their students towards excellence. Through an independently-established curricul ... Read More
The EIVP is part of the Conférence des Grandes Ecoles, a network representing business and engineering schools training their students towards excellence. Through an independently-established curriculum, they aim at providing an education in close cooperation with the business community and open at an international level. The engineering schools deliver state-recognized diplomas accredited by the Commission des Titres d'Ingénieur – an independent body evaluating higher education institutions in engineering. After two years of preparatory classes, students can enter the EIVP after passing competitive examinations.
Read less