Spatial Planning with Environmental Assessment MSc
Home ›
MSc ›
Spatial Planning with Environmental Assessment MSc
Read more about this program on the school's website
Program Description
The father of town planning, Patrick Geddes was a professor of botany at this University hence our strong historical links to the planning profession. The University of Dundee has been running the town and regional planning programmes for over fifty years with a proud list of its graduates who went on to take up positions of influence in shaping the development of quality cities and spaces across the world. Dundee, the city, is located in an idealistic location for learning planning.
This course attracts students from a wide network of countries and varied professional backgrounds and this a unique environment to collaborate on different experiences with other students.
This programme is accredited by the Royal Town Planning Institute and provides options for specialisms in Environmental Assessment, Marine Spatial Planning, Sustainable Urban Design and Urban Conservation. Our academic staff have a strong research and practice background in these specialist areas. The programme has strong links with practitioners so our students have the opportunity to engage with 'live' projects as part of their learning.
The course offers options for part-time study for those in full-time employment.
The idealistic location of Dundee enables students to 'live what they learn'. This is made possible by collaborative relations that the programme has with the key planning agencies in and around Dundee and thus allowing students to engage with practitioners through lectures, seminars and fieldwork. The programme has dedicated learning and IT facilities to enhance the students learning experience.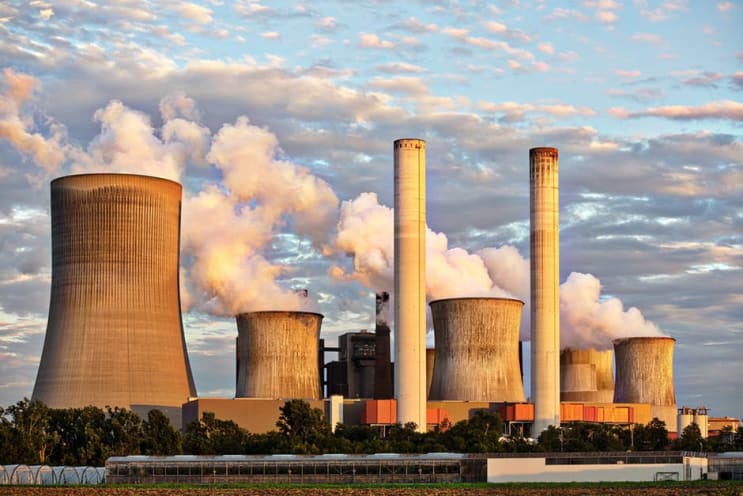 How you will be taught
This course can either be taken on a full-time (1 year) or part-time basis (2 years). The mode of teaching is generally through class lectures, guest speaker seminars and student-led seminars. Time is allowed to encourage individual study using the library and other facilities.
The course is done over three semesters. The first semester covers core modules in Statutory Planning, Spatial Analysis and Property Development Processes. The second semester covers two core modules, Concepts of Planning and Sustainability in Contemporary Cities and an optional specialism module. The third semester is the dissertation based on the specialist option. Each semester allows for 60 credits leading to a total of 180 credits for the full MSc Award.
How you will be assessed
This course has a mixed approach to assessment including report writing, essay writing, oral presentations and group-work tasks. The dissertation is an individual investigation researched by the student in line with the selected specialism. All assessments are 100% coursework with no examinations.
What you will study
Semester 1
Spatial Analysis has two key components. The first component analyses built and natural environments particularly from a conservation perspective. The second part of the module focuses on the socio-economic analysis of data at a city scale and the relevance of this to planning.
Statutory Planning. is a practice-based approach to learning processes of plan-making and the management of development.
Property Development Processes deals with complexities and challenges in the property development sector and the role of different stakeholders involved.
Semester 2
Concepts of spatial planning introduce students to the role of planning and planning systems. The other part of this module introduces students to various planning theories and their relevance to practice.
Sustainability in Contemporary Cities examines various challenges facing the growth of cities globally and the implications of these to the planning of cities and the countryside.
The third second-semester module is optional depending on the selected specialism. Students select one specialist module from the following:
Environmental Assessment
Marine Spatial Planning
Sustainable Urban Design
Urban Conservation
Applied Geographic Information Systems and Geospatial Data Analysis
Semester 3
A 60 credit dissertation in line with the selected specialism
Careers
Our MSc programmes equip our students with a variety of skills required to support spatial planning fields such as stakeholder engagement, renewable energies, urban design, urban conservation, property development, housing development, public policy and environmental impact assessments. Most of our graduates take up employment in the UK and beyond. Typical employment is with the public and private sectors involved in a variety of built and natural environments. Generally, students from international destinations either return to their employers to take up new challenges or venture into new opportunities.
The University's Careers Service continues to offer support to our graduates for up to 5 years from completing our programmes.
Entry Requirements
Applicants will normally have an upper-second-class of honours degree, or equivalent, in a suitable discipline. Applications from individuals, without an honours degree, but with substantial work experience relevant to spatial planning, will be considered.
English Language Requirement
IELTS Overall 6.5
Listening 5.5
Reading 5.5
Writing 6.0
Speaking 5.5
English Language Programmes
We offer Pre-Sessional and Foundation Programme(s) throughout the year. These are designed to prepare you for university study in the UK when you have not yet met the language requirements for direct entry onto a degree programme.
About Dundee
Fantastic culture, beautiful landscapes and famously friendly people, Scotland has passion and innovation at its heart and these are just some of the reasons why it's an amazing place to live and study.
Dundee is located on the banks of the River Tay on the east coast of Scotland. It regularly appears at the top end of 'quality of life' surveys in the UK – offering all that's great about city life, but being friendly, compact and easy to navigate.
The Wall Street Journal named Dundee as one of their ten hot destinations for 2018.
Dundee's population is around 150,000. With students making up 1 in 5 of the population, our city is geared towards student life.
Our campus is right in the heart of Dundee's vibrant and fun West End, with shops, cafes and restaurants all on your doorstep.

"Scottish people are nice and friendly. I remember the first day I arrived, the fellow who was supposed to meet me was not there yet. The taxi driver dropped me off, I knocked on the door and he was not there, so I was waiting outside. Someone came and asked if I was okay and invited me in while I waited. He welcomed me and gave me food and drink, so I started to love the people of Dundee and Scotland from the first day I came."
Willy William Mrema is from Tanzania and is studying MSc Geotechnical Engineering.
Last updated Sep 2019
About the School

Social sciences encapsulates many of the academic areas that shape society. These include how we are governed (law), where we live (architecture, planning and geography), how economies and businesses ... Read More
Social sciences encapsulates many of the academic areas that shape society. These include how we are governed (law), where we live (architecture, planning and geography), how economies and businesses function (business and management studies), the choices we make (psychology) and our politics and international relations. Essentially anything that influences how people think and behave.
Read less