Research Master in Cognitive & Clinical Neuroscience: Psychopathology
Home ›
Master ›
Research Master in Cognitive & Clinical Neuroscience: Psychopathology
Program Description
Psychopathology
***Awarded 'Top Rated Programme' label, Keuzegids 2018***
Are you intrigued by the complexities of the wide range of mental disorders? Are you eager to develop the knowledge and research skills needed to understand how such disorders come about and to find new ways of treating and preventing them? Then Psychopathology is the right choice for you! This highly multidisciplinary programme provides you with the theoretical background and clinical insight necessary for research in the fields of experimental psychopathology, clinical psychology and psychiatry. Psychopathology is also an ideal choice for those who intend in the future to combine science and clinical practice.
Why this programme?
The specialisation in Psychopathology provides you with the theoretical background and clinical insight necessary for future research in the various fields of mental health, in particular experimental psychopathology, clinical psychology and psychiatry. A strong focus on research questions that can inform prevention and intervention strategies differentiates this master's programme from many others, making it an ideal choice for those who intend in the future to combine science and clinical practice. There are many similarities between Psychopathology and Neuropyschology, but they differ in the emphasis on brain processes. Psychopathology has a broad focus on various mechanisms in the pathways leading to disorders.
A total of nine interactive core seminars, each extending over 4 weeks, cover current theories and methods that can clarify genetic, environmental, psychological and neurobiological processes underlying the onset, course, treatment, and prevention of mental disorders throughout the lifecycle. In addition to specific disorders, attention is paid to broader issues and controversies, such as gender and cultural differences, validity of classification systems for psychopathology, advantages and disadvantages of experimental and animal models, gene-environment interactions and the nature of resilience.
Through extensive practice in writing research proposals, you will learn to formulate testable hypotheses and translate these into research designs. Workshops will expose you to a wide variety of research methods, ranging from neuroimaging to epidemiology. Although research remains the primary focus, this specialisation includes training in diagnostic and other clinical skills, as well as opportunities for clinical and research experience in a health care setting.
Internships
From November of the second year, you will devote your time to the preparation and execution of your research internship and master's thesis. You will conduct your own research project (very often as part of a larger ongoing study), including the writing of a proposal, acquiring and analysing the data. The work is reported in a master's thesis, written in the style of a scientific journal article. Given the strong multidisciplinary research infrastructure here in Maastricht as well as extensive international networks, you will have ample opportunities for internships related to any aspect of psychopathology, either locally or at other top universities throughout the world. We will help you find a topic and location that best fit your own interests and career goals. Curious about the kinds of projects students have conducted?
If you specialise in Psychopathology, you may also choose to conduct an optional clinical internship in an approved setting, for at least 13 weeks. This can be done in conjunction with the required research internship or separately. Based on client/patient-based investigations you perform during the clinical internship, you will submit an additional, brief research report: the minor thesis. The length of the research internship and associated credits will be adjusted accordingly, so that you can complete both internships within the 2-year timeframe of the curriculum.
Teaching staff and research environment
Psychopathology's teaching staff is a multidisciplinary team of talented researchers from the Faculty of Psychology and Neuroscience and the Faculty of Health, Medicine and Life Sciences. They have diverse backgrounds, ranging from psychology, psychiatry, epidemiology and neuroscience to clinical practice. Want to learn more about them? See the table below.
Even more members of our academic staff are involved in the programme as instructors in clinical and research skills trainings, mentors and supervisors of research electives and internships, so you will always be able to find an expert to help you develop your individual interests.
Research in Psychopathology is conducted primarily in the following UM research groups:
Experimental Psychopathology (sections Eating Disorders and Addiction, Forensic Psychology, Behavioural Medicine, and Clinical Psychology), Faculty of Psychology and Neuroscience (FPN)
Division Mental Health, School for Mental Health and Neuroscience, Faculty of Health, Medicine and Life Sciences (FHML)
During coursework and your own research projects at the UM, you will have access to advanced laboratory facilities and equipment.
Courses & curriculum
The curriculum of the Research Master in Cognitive and Clinical Neuroscience is divided in two parts.
The first part focuses on a set of modules offering theoretical and practical research training, and covers the first year as well as the first eight weeks of the second year (for detailed module descriptions please scroll down). In each specialisation, you will participate in domain-specific intensive core courses covering important theories, models, and analytic approaches. Depending on the specialisation you choose, the courses will cover genetic, environmental, affective, cognitive and neurobiological processes underlying the human mind and behaviour, in health or disease. In addition, you will take advanced statistics courses and practical workshops that will allow you to develop your proficiency in general skills like data analysis, scientific writing, and data acquisition with methods and techniques specific for your chosen field.
The second part of the curriculum, occupying most of the second year, focuses on an internship in which data are collected that form the basis for your research master thesis. In the specialisations Psychopathology and Neuropsychology, you have the option to do an additional clinical internship, which also entails a smaller research project and minor thesis. Once enrolled in the Research Master, you will receive timely and detailed information on how to choose a thesis topic, how to approach potential supervisors, and how to choose a good host for the local or (inter)national internship. The curriculum as a whole corresponds to 120 European credit points.
You will be able to tailor some aspects of the curriculum to your specific interests, for example by choosing an elective outside the required curriculum of your specialisation. There are three types of electives: attending regular modules of another specialisation, writing a review paper, or assisting in an ongoing research project. In addition, to foster a better understanding and appreciation of the rich interdisciplinary connections linking cognitive and clinical neuroscience, the curriculum also includes a colloquium series, with interactive lectures by UM faculty as well as visiting national and international speakers. The research grant writing component of the curriculum entails a workshop at the end of year one and a core module at the beginning of year two, during which small groups of students from different specialisations work together to formulate an interdisciplinary research proposal. This primes you to think concretely about all aspects of doing research, which is an excellent preparation for the internship and thesis that follow.
Admission Requirements
See website www.maastrichtuniversity.nl/fpn/researchmaster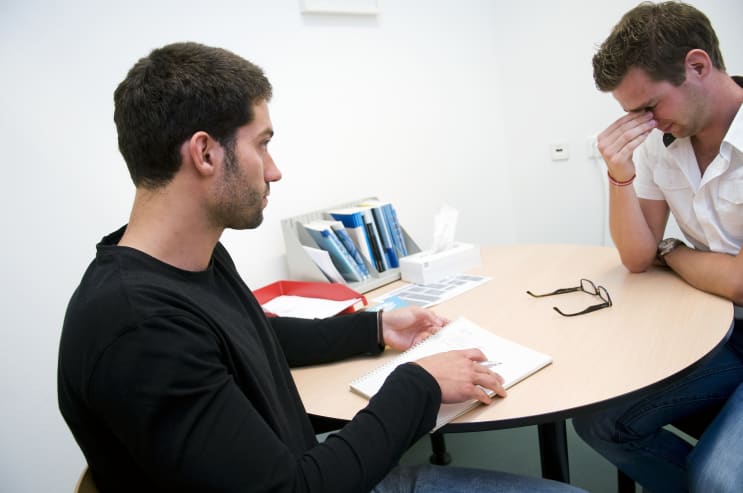 Last updated Apr 2020
About the School
Dear prospective student, Thank you for your interest in our master's programme. Please use the form to request our newest study brochure 2016-2017.
Dear prospective student, Thank you for your interest in our master's programme. Please use the form to request our newest study brochure 2016-2017.
Read less