Post-bachelor Program in Design and Development of Vehicle Dynamics
Home ›
Master ›
Post-bachelor Program in Design and Development of Vehicle Dynamics
Program Description
The Program has the aim of training highly qualified professionals with a solid background in the design of vehicle dynamics and capable of operating in all the phases of design and development of the vehicle, from dynamic simulation to test the prototype and the preproduction vehicle. The Course provides students with special and specific competence in vehicle testing techniques, both virtually, through CAE, and experimentally on the real vehicle (on track and road).
See the promotional video of the Program
The training program, as an absolutely innovative element, includes, alongside frontal instruction, test sessions on the circuit of the Quattroruote Automotive Safety Centre, during which the participants will be engaged at first hand in learning the techniques and methodologies used in testing, inspection, checks and fine-tuning of the vehicle dynamic behavior. All the participants will take a specially designed course in Advanced Driving, oriented to the subsequent phase of testing and inspection on the circuit.
The training program of the Course is completed, and this aspect also represents an innovation, by the use of a static simulator for developing vehicles in a virtual environment.
The Program is a full time, international, one-year course equivalent to 1,500 hours and to a total of 60 ECTS points, divided into frontal instruction at the University of Pavia, Palazzo Vistarino, practical exercises at the Quattroruote circuit (Vairano di Vidigulfo, Pavia), an internship period (equivalent to 24 ECTS points) at the main automotive companies, guided tours to facilities related to the course, seminars, study activities and individual preparation.
The wide-ranging curriculum is made up of 8 teaching modules:
Total Vehicle Design - total hours 150 - ECTS 6
Fundamental Driving Dynamics - total hours 100 - ECTS 4
Virtual Dynamics Design and Simulation - total hours 100 - ECTS 4
Materials and Structural Design - total hours 100 - ECTS 4
Propulsion: IC and Hybrid - total hours 50 - ECTS 2
Vehicle Dynamic Control - total hours 25 - ECTS 1
Total Vehicle Testing and Development - total hours 150 - ECTS 6
Biomechanics: Driver/Vehicle interactions - total hours 175 - ECTS 7
Advanced short courses included:
Unconventional Vehicle Dynamics;
Tire/Vehicle Handling Analyses;
Tire/Vehicle Handling: experimental test with different tire specifications;
Advanced techniques for the physical modeling of tire/road interaction phenomena;
Composites application in Automotive;
Experimental workshop on objective and subjective performance evaluations;
Autonomous Vehicles and Regulation;
Advanced Driver Assistance Systems;
Last updated Feb 2020
About the School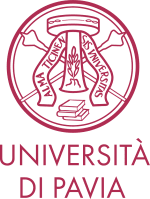 The University of Pavia is one of the world's oldest academic institutions: it was founded in 1361 and until the 20th century it was the only university in the Milan area and the region of Lombardy. P ... Read More
The University of Pavia is one of the world's oldest academic institutions: it was founded in 1361 and until the 20th century it was the only university in the Milan area and the region of Lombardy. Pavia has been a city-campus since its foundation and even today it offers its 24,000 students an experience unique in Italy and rare in Europe: studying at 20 University colleges that are largely independent from the administrative structure of the University. The University of Pavia covers all subject areas and is composed of 18 Departments offering study programmes at all levels, from Bachelor's degrees to Doctorate programmes
Read less