Part-time MSc in Financial Management
Read more about this program on the school's website
Program Description
This flexible MSc introduces you to more sophisticated tools and techniques that finance practitioners regularly exploit in their profession. If you are looking to up-skill or are seeking career progression, this course will equip you with the financial management knowledge and skills sought by organisations across the globe.
This MSc in Financial Management equips you with a deep understanding of the tasks finance professionals undertake, and the skills required for a successful career in finance. It will help to enhance your lucrative career opportunities in the multinational financial sector.
You will learn how to:
Understand the interplay between well-functioning financial markets and successful companies;
Apply a full range of financial techniques to real-life business situations;
Search and gather relevant financial information from multiple sources, including companies' annual reports and financial databases;
Offer data-based solutions to complex and relevant business challenges, such as analysis of financial strategies, selecting valuable investment projects.
Programme Structure
Units 1 - 4
Unit 1 - Foundations of Accounting
Introduction to accounting
Accounting conventions and techniques to support organisational decision-making
Foundations and principles of management and financial accounting
Unit 2 - Foundations of Finance
Introduction to finance
Time value of money and asset valuation
Cost of capital and capital budgeting techniques
Unit 3 - Corporate Finance
Introduction to corporate finance
Cost of capital estimation and advanced capital budgeting techniques
The choice between equity capital and debt capital
Unit 4 - Global Financial Markets and Institutions
Overview of the global financial system
Banking and financial regulation, investment banking and private equity
Risk management and hedging strategies
Units 5 - 8
Unit 5 - Data Analysis and Statistical Techniques
Basic econometric tools to estimate relationships between variables
Formulation of empirical hypotheses to be tested
Interpretation of results from statistical and econometric outputs
Unit 6 - Financial Statement Analysis
Strengths, limitations and developments in contemporary financial reporting
Interpretation and assessment of firm performance
Credit and debt analysis to predict the likelihood of financial distress
Unit 7 - International Financial Management
Principles underlying financial decision-making by multinational corporations
Foreign direct investment decisions, exchange risk and hedging techniques
Political risk measurement and management
Unit 8 - Quantitative Methods for Financial Management
Sophisticated statistical tools for finance practitioners
Analysis and forecasts of time series data
Empirical interactions between stock returns, exchange rates and other variables
Units 9 - 11
Unit 9 - Venture Capital and Private Equity
Introduction to venture capital and private equity
Fundraising activities by private equity investors
Identification of capital investment opportunities and capital allocation, and management of investments to maximise returns
Unit 10 - Business Models and Financial Strategy
Evaluation of alternative business models to create and capture value
Short- and long-term financial decisions over the lifecycle of the firm
Fintech and other innovative sources of finance
Unit 11 - Group Project
Identification of topic to study and formulation of a plan to collect information and data on the topic
Selection of suitable methods and analysis of information
Dissemination of the results of the study
Programme Features
Flexible Learning
Study while you work. No exams, 100% coursework & assignment based.
Globally Recognised
Our Accounting & Finance studies are ranked Top 25 in the world
Alumni & Networking
Connecting you to a powerful global network of business contacts
Engaging Workshops
Held at leading financial hubs - Singapore & Hong Kong
Cutting Edge Research
Experience the University's one-of-a-kind Data Visualisation Observatory
Careers & Support
Helping you to define and achieve your career goals
Holistic & Well-rounded Curriculum
Enhancing your career opportunities in the world of finance
Course Details
Successful finance practitioners require a wide range of transferable skills and subject-specific knowledge in areas such as corporate finance, financial markets and financial accounting. Our MSc comprises of foundational units in finance and accounting alongside advanced units in the following areas:
Financial management
Financial markets
Financial strategy
Private equity
Data analysis & Statistical techniques
Quantitative methods for financial management
A final supervised project will allow you to deepen your finance knowledge and apply your skills by analysing real-world information and addressing questions with practical implications. You will be taught by a team of academics that has several years of experience delivering course content both online and face-to-face within blended programmes. Our academics are on the cutting-edge of finance research, which informs their teaching. They regularly utilise our wide range of financial databases in their learning and teaching activities. This is a significant strength of our MSc in Financial Management.
The course will equip you with:
A deep understanding of the tasks that financial managers and other similar finance practitioners undertake and the objectives they pursue;
The ability to describe and interpret the functioning of financial markets;
An understanding of why and how successful companies rely on and benefit from well-functioning financial markets;
The skills and knowledge to analyse and synthesise complex information from corporations and financial markets, and offer solutions to challenging problems;
The capability to search and gather relevant financial information from several sources such as companies' annual reports and financial databases;
Flexible and relevant transferable skills that finance practitioners require in their career.
Teaching and learning
This course is mostly delivered online, allowing you to study flexibly at a pace that suits your own requirements and lifestyle.
You will also participate in four six-day face-to-face workshops, held twice a year in Singapore & Hong Kong.
Coursework and assessment
Each unit consists of 15 credits (excluding the final project) and requires a total of 150 hours of study per unit.
There are no exams within the MSc. Summative assessment comprises individual and group coursework, with two assessments per unit. We will provide online quizzes and activities through each unit as methods of formative assessments.
The final project will consist of a group project.
Your future career prospects & pathways
Our MSc Financial Management programme is designed to prepare you for a successful career in the world of finance, wherever in the world you plan to work. This course will enable you to develop the professional financial and management skills alongside the expertise required to make you a valuable asset in your work from day one of your career.
This MSc Financial Management programme primes you for a myriad of roles. Learn how to become highly relevant whether you aim to work within the finance function of large organisations or aspire to work in smaller businesses where the ability to control finances is essential, or even if you would like to carve out a career in public sector organisations.
Possible careers
Graduates from this Master's degree may find employment in prominent industries such as Banking, Finance, Capital Markets, Asset/Wealth Management, Venture Capital & Private Equity or Consulting.
Our AMBS graduates (MSc Finance, MSc Accounting and Finance) have gone on to secure lucrative job roles in their career journeys, with some of the most relevant opportunities to this Master's degree including, but not limited to, careers such as:
Auditors
Bank Managers
Business Development Specialists
Business Transformation Consultants
Corporate Tax Associates
Data Analysts
Finance and Accounting Managers
Financial Analysts
Financial Reporting Officers
Investment Bank Analysts
Risk Analysts
Trading Accountants Manager
and more.
Last updated Sep 2020
About the School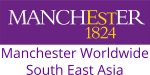 A 100% owned subsidiary of The University of Manchester, the Southeast Asia Centre has established its presence in Singapore since 1992, and runs flexible Global MBA for executives from diverse cultur ... Read More
A 100% owned subsidiary of The University of Manchester, the Southeast Asia Centre has established its presence in Singapore since 1992, and runs flexible Global MBA for executives from diverse cultural and professional backgrounds. It now supports nearly 300 students and has graduated more than 1600 students in the Southeast Asia and Oceania region.
Read less