One Year Master's Programme in Artificial Intelligence
Home ›
MSc ›
One Year Master's Programme in Artificial Intelligence
Program Description
One Year Master's Programme in Artificial Intelligence 60 ECTS
We live in the new era of Artificial Intelligence (AI) with industrial and governmental organisations bracing themselves for the next big wave of technological and digital innovation.

The rapid adoption and diffusion of AI will result in economical and societal transformations, while introducing novel scientific methods, new business models and social practices.

AI constitutes a disruptive innovation referring to self-learning algorithms and systems that can perform tasks by mimicking human intelligence. It is used in a wide variety of industries and application domains, such as healthcare, telecommunications, manufacturing and cybersecurity. Examples of existing AI innovations include self-driving vehicles, robotic surgeons and healthcare assistants, AI game agents, voice-activated personal assistants (e.g., Alexa and Siri) and chatbots.

AI is governed by the combination of core sciences, such as machine learning, natural language processing, big data analytics, human-computer interaction, decision making, philosophy, law and ethics. Despite the fears that naturally follow the rise of such technology, AI can undoubtedly function as the catalyst that can ensure human prosperity and equality, while fostering societal values.

This program will provide you with:
fundamental knowledge,
theoretical principles and technical skills for designing,
programming,
developing and applying AI algorithms and
methods for solving concrete scientific and societal problems,
while complying to ethical and legal boundaries.
This one-year master's programme is directed towards students with a technical background in computer and systems sciences.
Career
Graduates will qualify for positions such as business intelligence developer, data science or machine learning engineer, in several public and industrial sectors, such as banking, insurance, telecommunications, agent-oriented software companies and governmental organisations.
More information about the programme:
Credits: 60
Language: English
Duration: 1 year
Begins: Autumn
Read more about this programme on our website here!
More info at www.dsv.su.se/SARIM
Requirements
Bachelor's degree equal to 180 ECTS. And 22,5 credits in programming and 7,5 credits in databases or equivalent.
Language proficiency
Swedish upper secondary school course English B or:
IELTS (International English Language Testing Service)- Academic Module: Overall minimum score of 6.5 and a minimum of 6 in each subtest: listening, reading, speaking, and writing.
TOEFL (Test of English as a Foreign Language)
* Computer Based: Overall minimum score of 233 including a minimum Test of Written English (TWE) score of 18
* Paper Based: Overall minimum score of 577 including a minimum TWE score of 50.
* Internet-based: Overall minimum score of 91 including a minimum TWE score of 13.
Other documents: No other documents are needed. Only the degree, list of credits and grades and proof of English proficiency are needed for the application.
Application
The application is done online at www.universityadmissions.se. Note! Application deadline for all applicants is January 15th.
Fees for non-EU/EEA-students
Students residing in the EU/EEA countries can study our master´s programmes free of charge. Fees apply for students residing in non-EU-/EEA.
Last updated Oct 2020
About the School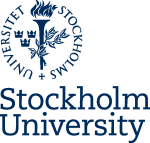 Stockholm University is among the top 100 universities in Europe and is one of the largest universities in Scandinavia. The Department of Computer and Systems Sciences (DSV) is part of the Faculty of ... Read More
Stockholm University is among the top 100 universities in Europe and is one of the largest universities in Scandinavia. The Department of Computer and Systems Sciences (DSV) is part of the Faculty of Social Sciences at Stockholm University and has a strong partnership with The Royal Institute of Technology (KTH). DSV puts great emphasis on providing quality university education through its excellent faculty and its innovative learning environment.
Read less