On Campus Master of Engineering (Electrical Systems)
Home ›
Master ›
On Campus Master of Engineering (Electrical Systems)
Read more about this program on the school's website
Program Description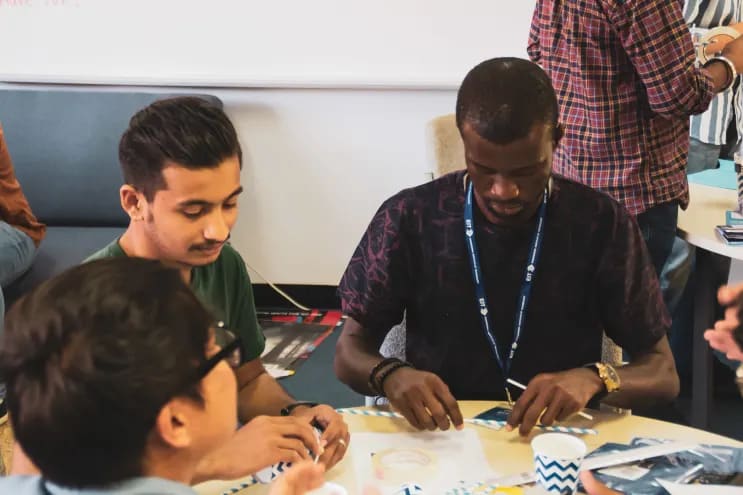 Course at a Glance
Code: MEEOC
Course Length: 3 years, full-time
Course taught in English
CRICOS Provider Code: 03567C | CRICOS Course Code: 0100462
Overview
The ever increasing demand for electricity, the rising costs of power generation and a shortage of skilled electrical engineers are challenges faced worldwide.
Expanding economies and populations require an adequate and uninterrupted supply of electrical power. This places enormous pressure on power industries; they need to competently fuel this growing demand cost-effectively. The greater challenge, however, is the scarcity of skilled personnel to design, operate and maintain the power networks.
The programme presents renewable energy options to address the environmental issues posed by fossil fuel power plants. The section on project management provides the skills required for effective management of power generation, transmission and distribution projects.
The Thesis – the capstone of the course – requires a high level of autonomy and accountability and will reinforce the knowledge and skill you attain during the course. It is a significant research project requiring the ability to critically evaluate and apply knowledge and skill creatively.
Completion of an accredited undergraduate engineering degree (or equivalent) is a prerequisite for admission into this course.
Professional Recognition
Like all Australian higher education providers and universities, EIT programs are accredited by the exacting standards of the Australian Government's Tertiary Education Quality and Standards Agency (TEQSA). This master's degree is accredited by Engineers Australia under the Washington Accord. It is internationally recognized under the International Engineering Alliance (IEA) accords and the various signatories.
On-Campus Delivery Mode
Whether you are a domestic or international student, when you study on-campus with EIT our supportive blended learning model and small class sizes encourage you to advance your technical knowledge and remain engaged in your studies while forming global networks.
We deliver our on-campus degrees via a unique methodology that makes use of an international pool of expert lecturers, dedicated learning support officers, and provides you access to cutting-edge simulation software alongside physical and virtual laboratories to test concepts and deepen your understanding of programme content.
We have campuses in Perth, Western Australia, and Melbourne, Victoria.
Who Will Benefit from this Prestigious Programme
Those seeking to achieve advanced know-how and expertise in electrical systems, including but not limited to:
Electric Utility Engineers

Electrical Engineers and Electricians

Maintenance Engineers and Supervisors

Energy Management Consultants

Automation and Process Engineers

Design Engineers

Project Managers

Consulting Engineers

Production Managers
Potential Job Outcomes
Potential job roles include engineering and management positions in the following areas of expertise:
Electrical and electronics system design

Instrumentation, control systems & automation

Oil & gas

Systems engineering

Communication systems

Embedded systems

Mining

Manufacturing

Building

Electric vehicles

Power generation & distribution

Renewable and energy storage systems.
Programme Structure
Students must complete 48 credit points comprising 12 core units and one (1) capstone Thesis. There are no electives in this programme. The program duration is two years full-time. We deliver units over two semesters per year, and you will take four units per semester. There will be a short mid-semester break and extended breaks between semesters.

| | | | | |
| --- | --- | --- | --- | --- |
| Year | Term | Unit Code | Subjects | Credit Points |
| Year 1 | Semester 1 | MEE501 | Power Generation | 3 |
| Year 1 | Semester 1 | MEE502 | Underground Power System Design | 3 |
| Year 1 | Semester 1 | MEE503 | Overhead Line and System Design | 3 |
| Year 1 | Semester 1 | MEE504 | Insulation Coordination and Substation Earth Grid Design | 3 |
| Year 1 | Semester 2 | MEE505 | Substation Automation | 3 |
| Year 1 | Semester 2 | MXX507 | Professional Engineering Management | 3 |
| Year 1 | Semester 2 | MEE507 | Environmental Issues and Sustainability | 3 |
| Year 1 | Semester 2 | MEE508 | Electrical Safety – Earthing/Grounding | 3 |
| Year 2 | Semester 1 | MXX501/601 | Engineering Practice and Key Research Methods | 3 |
| Year 2 | Semester 1 | MEE601 | Power System Analysis and Operation | 3 |
| Year 2 | Semester 1 | MEE602 | Transient Analysis and Stability | 3 |
| Year 2 | Semester 1 | MEE603 | Power System Quality and Harmonics | 3 |
| Year 2 | Semester 2 | ME700 | Project Thesis (taken over 2 terms – equivalent to 4 units) | 12 |
Additional Mandatory Units
| | |
| --- | --- |
| Units | Credit Points |
| `BXX001 - Hands-on Workshop 1 | 0 |
| `BXX002 - Hands-on Workshop 2 | 0 |
| `BXX003 - Hands-on Workshop 3 | 0 |
| `BXX004 - Hands-on Workshop 4 | 0 |
| MXX001 - Professional Practice Hands-on Workshop | 0 |
| MXX510 - Professional Experience | 0 |
` Applicable to students gaining entry under option 1) or 4) of the Entry Requirements.
* Graduate Diploma of Engineering (Electrical Systems): Students who elect to exit the programme after successfully completing all of the first-year units, as outlined above, can opt to receive EIT's Graduate Diploma of Engineering (Electrical Systems). If students wish to finalize the Master qualification after exiting at the Graduate Diploma level, they will need to re-enrol and relinquish the Graduate Diploma testamur.
Time Commitment
This master degree takes two years to complete. Full-time students will spend about 40 hours per week on study. This includes attending tutorials.
Rules of Progression
The Project Thesis can only be attempted once all other units have been successfully completed.
All engineering disciplines are built up of individual bodies-of-knowledge that together target a specific application. It not only relies on the combined body of knowledge from the undergraduate degree, specifically mathematics, physics, and discipline knowledge but also on the various units that form this course. The '500' level units are designed at AQF level 8 (Graduate Diploma). The knowledge from each unit allows students to be able to investigate difficult problems, analyze and synthesize complex solutions, and communicate their solutions and ideas. This will enable successful progress to the '600' level units at AQF level 9 (master's degree). All this knowledge is brought together as the students tackle complex application problems in their final Thesis.
The content of each unit is designed to provide a graduated increase in knowledge and skills from the '500' level units to the '600' level units culminating in a Project Thesis. All units must be passed, or have exemptions, to achieve the qualification.
The Graduate Diploma of Engineering is nestled within the master's degree as an exit point only after successful completion of all the '500' level units of the programme. Both qualifications have the same entry requirements. The second year of the master's degree does not serve as an entry point.
Industrial Experience
In terms of industrial or practical experience, EIT's Master of Engineering programmes require the completion of 240 hours of relevant industrial experience (i.e. internship, paid/unpaid work) in an engineering environment under professional supervision. In addition, the course will also entail some hands-on workshops through BXX001-004 units, which will be used to provide you with hands-on work skills. The course also requires the completion of Professional Practice Workshop through MXX001 unit, which has engineering student project teams working on a discipline related comprehensive industrial case study. If you already have some work experience in the relevant engineering field, you may apply to have credit granted by completing the associated recognition of prior learning form to demonstrate that your experience is of a sufficient nature and standard.
Entry Requirements
To gain entry into this programme, applicants need one of the following:
A recognized 3-year bachelor degree* in an engineering qualification in a congruent** field of practice.

An EIT Bachelor of Science (Engineering) degree in a congruent** field of practice.

A 4-year Bachelor of Engineering qualification (or equivalent), that is recognized under the Washington Accord or Engineers Australia, in a congruent**, or a different field of practice at the discretion of the Admissions Committee.

A 4-year Bachelor of Engineering qualification (or equivalent)* that is not recognized under the Washington Accord, in a congruent** field of practice to this programme.
AND
An appropriate level of English Language Proficiency equivalent to an English pass level in an Australian Senior Certificate of Education, or an IELTS score of 6.0 (with no individual band less than 6.0)***, or equivalent as outlined in the

EIT Admissions Policy

.
* With integrated compulsory 12-week professional industry experience, training or project work of which 6 weeks are directly supervised by a professional/eligible professional engineer as determined by EIT.
** Congruent field of practice means one of the following with adequate content (fields not listed below to be considered by the Dean and the Admissions Committee on a case-by-case basis):
Electrical Engineering

Electronic and Communication System

Industrial Engineering

Instrumentation, Control and Automation

Mechatronic Systems

Manufacturing and Management Systems

Industrial Automation

Production Engineering
***Applicants may have a maximum of one individual band of 5.5 and be granted entry subject to the provision of English language support by EIT.
Please note: All documents submitted as part of your application must be certified.
A Maths bridging test and English proficiency test must be completed by all Higher Education students during orientation week.
International students who wish to study on campus in Australia will need to have a valid international student visa. For more information please complete the contact form available on this page.
How to Apply
Once you have reviewed the above entry requirements for this course, you can commence the application process by completing the form on this page and one of our friendly Course Advisors will guide you through the process.
Testimonials
With over 12 years of experience working in the education sector and also working in the Engineering Consultancy, I believe this course has helped me improve my overall knowledge. I learned a lot about engineering design and research. The quality of delivery is out of this world and lecturers were very helpful and knowledgeable about courses. I believe studying with EIT has enhanced both my professional and personal lives. I learned to be time conscious which helped to improve my work ethic. Boikaego Marumo, Botswana

Provides good study opportunity for offshore students with limitations on time and proximity to graduate school. Good environment to connect with professionals, not within the current network. Lowell Morales, Philippines
Last updated Sep 2020
About the School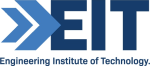 The key objective of the Engineering Institute of Technology (EIT) is to provide an outstanding practical engineering and technology education; from Diplomas through to Masters Degrees. The finest eng ... Read More
The key objective of the Engineering Institute of Technology (EIT) is to provide an outstanding practical engineering and technology education; from Diplomas through to Masters Degrees. The finest engineering lecturers and instructors, with extensive real engineering experience in the industry, are drawn from around the world. The learning is gained through face-to-face classes as well as synchronous, online (eLearning) technologies.
Read less