Program Description
The Master in Chinese Didactics for Spanish speakers is the only official master's degree in Spain devoted entirely to the teaching of Chinese .
It has a strong professional character and is aimed at graduates, preferably in the field of Humanities, with solid knowledge of Chinese and who want to dedicate themselves to teaching the language.
One of the highlights of the master is the compulsory module of classroom practices with different student profiles. These will be carried out in different collaborating centers referring to the teaching of Chinese in the Barcelona area.
The eminently practical and professional approach is completed with the inclusion of credits of research methodology, which will allow access to a PhD to students who want to continue their studies.


Professional outings
The main objective of the master's degree is to train students to be professors of the Chinese language for Spanish - speaking students of different profiles.
The studies offer a solid formation, both in Chinese language and in language teaching, so that students can practice as Chinese teachers in the different areas where this language is currently taught as a foreign language in Spain, taking into account the specificities of your students


International students
Practical guide for international students (PDF format)
Curriculum
The focus of this master's degree is primarily professional, so the contents are mainly oriented towards the training of Chinese language teachers who will have Spanish-speaking students. Therefore, some theoretical modules have been designed that will be complemented with practical modules in which to implement this theory, around the Chinese language and culture and its didactic. Likewise, we consider that it is also important to provide students with the basic tools to be able to investigate in this area, specifically in the action-research aspect, and to be able to deepen in questions derived from the teaching practice from an academic perspective. In summary, the content of the program will provide:


The theoretical foundations needed about the theories of learning and teaching of languages.
Solid knowledge about the Chinese language and culture and its didactics, with the latest trends in this field.
Knowledge of the difficulties that the Chinese language presents specifically for Spanish speakers. That is, students will be proficient in Chinese and Spanish and will be able to apply contrastive knowledge between the two languages ​​for teaching purposes.
Practical methodological foundations for the teaching of the Chinese language adapted to the diversity of students: children, adolescents and adults.
The opportunity to do real internships with students who, in turn, will provide them with first-hand material for the end-of-master project.
Basic training in research methodology.

Structure of the curriculum/>


Competencies

Admission profile/>
The profile of the student to whom this training offer is addressed is preferably that of a university degree in Translation and Interpreting, East Asian Studies or Education Sciences, but the master's degree is also open to graduates in Philology, Pedagogy, Humanities or equivalent degrees in the field of humanities, provided they have advanced knowledge of Chinese. It also addresses other graduates who have Chinese as their mother tongue and professional experience in teaching Chinese and who wish to acquire or update knowledge about the teaching of this language, especially for Spanish-speaking students.
A level of Chinese HSK 6 or the certificate of advanced level of Chinese of the EOI will be required for students who do not have Chinese as their mother tongue, and a level of B2 Spanish for students who do not have Spanish as their mother tongue .

In addition, it is recommended that the student has the following skills:/>
Interest in languages ​​and ease of communication.
Capacity for documentation, analysis and re-expression.
Dynamism and creativity
Capacity for teamwork.
Sociability and leadership skills.
Level of English B1, sufficient to be documented and access to fundamental reference sources for professional and research practice.

Basic skills/>
Possess and understand knowledge that provides a basis or opportunity to be original in the development and / or application of ideas, often in a research context.
Know how to apply the knowledge acquired and the ability to solve problems to new or little-known environments within broader (or multidisciplinary) contexts related to the area of ​​study.
Be able to integrate knowledge and face the complexity of formulating judgments based on information that, being incomplete or limited, includes reflections on social and ethical responsibilities linked to the application of knowledge and judgments.
To be able to transmit information, ideas, problems and solutions to a specialized and non-specialized public.
Possess the learning skills that allow them to continue studying in a way that will be, to a large extent, self-directed or autonomous.

Specific competences/>
Identify and interpret the main theories of second language learning to apply to the teaching of Chinese for Spanish speakers.
Recognize the characteristics of the Chinese language and culture to apply to the teaching of Chinese for Spanish speakers.
Analyze contrastively linguistic and cultural aspects of Chinese and Spanish for didactic purposes.
Manage cultural differences during the teaching-learning process in the Chinese language classroom for Spanish speakers.
Plan, develop and evaluate the teaching-learning process of the Chinese language, relying on current theoretical models, adapting to the profile of the Spanish-speaking student and enhancing the use of technologies.
Apply strategies to stimulate the effort of future Chinese students and promote their ability to learn for themselves and with others, and develop skills that facilitate personal autonomy and initiative.
To relate the research on the teaching and learning of languages ​​with the teaching practice or with the learning processes that are observed in the classroom, in order to be able to make proposals for improvement from the theoretical and practical point of view.

Cross-disciplinary competences/>
Reflect critically on one's performance, identifying strengths and areas for improvement.
Apply the research methodology, techniques and specific resources to research and produce innovative results in a specific area of ​​expertise.
Work individually and as a team, and be able to analyze, interpret and synthesize the data and information generated.
Generate and manage proposals and innovative projects in professional activity and research.


Admission

Access/>
To access this master's degree, you must be in possession of an official Spanish university degree or another issued by a higher education institution of the European Higher Education Area or extra-community that authorizes the issuer of the degree to access master's education.


Admission requirements
Graduates in Translation and Interpreting, East Asian Studies or Education Sciences. In second instance, graduates in Humanities, Pedagogy, Philologies and equivalent studies can access this master's degree. All students must meet the following language requirements:
Chinese: native or HSK 6.
Spanish: native or B2 level of the Common European Framework of Reference for Languages.
Graduates in any other degree who can prove a minimum professional experience of one year in the field of Chinese teaching, both in centers for children and adults, and who prove the language requirements described above, will also be able to access the master's degree.


Selection criteria
In the event that the number of applicants exceeds the number of places offered, the allocation of places will be made according to the following priority criteria:
Qualification: 20%.
Academic record: 30%.
Professional experience related to the master's degree: 20%. It will be valued to have developed in a continuous or sporadic way (at least six months) activities related to the teaching of Chinese. For this purpose, the candidate must prove his experience through certificates issued by educational centers or similar.
Letter of motivation and interview: 20%. The interest of the candidates for the discipline will be valued. In case it is considered necessary, personal interviews will be conducted in which it will be deepened in aspects such as academic record, professional experience and language proficiency.
Language accreditation: 10%. Knowledge of languages ​​other than the levels required for admission will be assessed; in particular, in the case of English, a level higher than B1 of the CEFR.


Last updated Mar 2020
About the School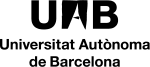 La Fundación Universidad Autónoma de Barcelona (FUAB) es una institución creada en el seno de la Universidad Autónoma de Barcelona para colaborar con la Universidad en el desarrollo y en la realizació ... Read More
La Fundación Universidad Autónoma de Barcelona (FUAB) es una institución creada en el seno de la Universidad Autónoma de Barcelona para colaborar con la Universidad en el desarrollo y en la realización de proyectos docentes complementarios a su oferta académica e impulsar nuevos sistemas de gestión en colaboración con diversas instituciones y empresas, y para la prestación de servicios vinculados a la universidad y la implementación de nuevos proyectos académicos, de investigación, de asesoramiento, de consultoría y de servicios.
Read less