Read more about this program on the school's website
Program Description
Biotechnology is a key enabling technology that offers strong innovation potential for the sustainable development of soci­ety. Research and development in biotechnology continue to improve processes and develop products that have profound impact on various sectors, such as healthcare and pharmaceu­ticals, agriculture, food and feed, environmental remediation, as well as production of chemicals and biofuels.
Lund University is among the leading universities in the world for research and education in biotechnology. It is home to sev­eral world-renowned scientists who have strong links to the industry – from large multinational companies to small enter­prises based on research developed within our departments.
The Master's in Biotechnology is a broad programme covering scientific and technological aspects of biotechnology processes, biocatalysts including enzymes and microorganisms, product recovery and process design. To prepare our students for their final semester Master's thesis, nearly all of our courses include practical exercises. It is therefore recommended that students who apply to this programme have acquired laboratory skills during their Bachelor's degree.
The Master's thesis project can be academic in nature, or developed within the industry, and can be carried out either in Lund or abroad. Examples of companies and universities where students have performed their degree projects include Bioprocess Control (Sweden), University of Oxford (UK), Keio University (Japan), and Goethe-Universität (Germany).
After completing this programme you will:
have a high level of general skills in the various aspects of biotechnology processes
have improved your communication skills by way of discussions and by practising written and oral presentations
be able to suggest processing conditions for the industrial manufacturing of biotech products with regard to the choice of raw materials, biological catalysts, energy efficiency and sustainability
Career prospects
Due to our close links with local and international industry, the programme is closely aligned to market needs, and there is a clear emphasis on the engineering aspects of biotechnology. During your studies, you will meet not only researchers at the departments but also guest lecturers from biotech companies working with, for example, product development and mar­keting. Your future job could be anywhere in the world – in a small start-up or a large multinational company, a government authority or a university. Our alumni move on to roles within research and development, process operations, product devel­opment and sales.
The programme also provides an excellent foundation for continuing your studies at PhD level.
Read more about this programme on https://www.lunduniversity.lu.se/lubas/i-uoh-lu-TABIT
Why Lund University?
Lund University was founded in 1666 and is one of northern Europe's oldest, broadest and finest universities. The University ranks among the world's top 100 universities in the QS World University Rankings 2020 and is the #1 choice for international students coming to Sweden – one of the world's most innovative, sustainable and democratic countries.
If you would like to start building your international network in a global classroom setting, Lund University is a great option. Experience a different way of learning in a country ranked as one of the best in the world at providing higher education. Group work and informal teacher-student relationships facilitate in-depth learning.
The University is located in Lund, a charming and compact university city in southern Sweden, only 35 minutes away from Copenhagen Airport in Denmark. The city is famous for its vibrant student life and is also home to many world-leading research facilities and international companies.
Learn more about Lund University at www.lunduniversity.lu.se
Last updated Feb 2020
About the School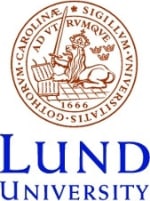 Lund is Sweden's most attractive study destination. The University offers one of the broadest ranges of programmes and courses in Scandinavia, based on cross-disciplinary and cutting-edge research. A ... Read More
Lund is Sweden's most attractive study destination. The University offers one of the broadest ranges of programmes and courses in Scandinavia, based on cross-disciplinary and cutting-edge research. A degree from Lund University is a hallmark of quality both in Sweden and abroad.
Read less
Visit the school's website