Masters of Business and Global Management
Home ›
Master ›
Masters of Business and Global Management
Program Description
Purpose of the Program
The program of Global Management offers a two-year graduate program to nurture students in the field of financial management and international business management with good English communication skills.
The Characteristics and features of the program are
Transforming students into professionals specialized in international business management and financial management
Providing multicultural learning environment to promote students' global perspectives
Using English as the medium of instruction and learning to assist students to reach higher level of English communication competency
Offering internships to strengthen the connections with industries and students' competitiveness in the job market
Opening up opportunities for overseas studies and exchanges for students
Creating an international academic environment by presenting students opportunities to study abroad and receive double degrees
Expanding employment opportunities for graduates to from the local or multinational companies as management administrators or financial management personnel
Course Design
Students are required to complete 32 credit points of courses, including compulsory courses (8 credit points), core courses (6 credit points), and elective courses (18 credit points), and 6 credit points of the thesis.
Program Structure
Compulsory Courses
Seminar in Management
Research Methodology
Business Ethics
Core Courses
International Business Management
International Human Resource Management
International Accounting
Managerial Finance
Elective Courses
Strategic Management Accounting
Financial Analysis and Business Valuation
Corporate Governance and Accountability
Research Topics in Accounting and Finance
Integrated Learning in Accounting Practice
Managing in Globalized Economy
Intercultural Management and Negotiation
International Business Communication
Global Strategic Management
Electronic Commerce and Management
Seminar on Leadership
International Marketing
Integrated Learning in Management Practice
G.M Application Documents and the Deadline
Domestic students
Applications must send the following documents to admission office before the deadline
One copy of original transcript which must be issued or stamped by the school
Diploma
Autobiography (including Statement of Purpose)
A completed application form, with two 2-inch photos attached
A study plan
One copy of English language proficiency
International students
Applications are accepted between February 1 and June 30 of each year. Applicants must submit the following documents for evaluation to the Office of International Affairs:
2 copies of the completed application form, with 2-inch photos attached.
Certification of highest degree from a foreign institution and a transcript of academic study. (For documents in languages other than Chinese or English, a Chinese or English translation should be attached; original documents are required upon registration.)
A health examination certificate (including HIV test).
Certification of sufficient funds for staying in Taiwan.
A study plan, written in either Chinese or English.
An application fee of US$45 (or NT$1,500)
One copy of English language proficiency
Graduate School of Business and Operations Management
The Graduate School of Business and Operations Management (GSBOM) was established in 1997, initially with the purpose of recruiting Master's Program students (including general and work placement students). It was the first Master's Program in the university and was administered by the College of Management. In 1999, in response to the Ministry of Education's policy to support the nation's growth and future development needs, an additional work placement Master's Course was added and administered by the doctoral program, with the aim of providing high-level training to managing directors in the business community. CJCU thus became the first private university in southern Taiwan to establish a doctoral program, gaining expertise in academic research into management issues. In 2006, the work placement Master's Class was renamed the "Executive MBA Class" (EMBA), a change approved by the Ministry of Education. And since 2007, the EMBA has been administered by the College of Management, specializing in high-level management personnel training and academic research.
Through hard work and strong management skills, the institute's directors have implemented a system which has achieved a high level of expertise in such areas as teaching and student affairs, academic research, and paper presentations. As the only doctoral program in the CJCU, a unique atmosphere has formed in the GSBOM, where the research culture is strong, organized, and cohesive, and the experiences of graduate students are well respected. The institute also strives to maintain a strong and stable learning environment for Master's and Doctoral programs' students, making the overall academic experience a harmonious one.
Scale
At present, the GSBOM has 4 Master's Program classes, with a total of 54 registered students, and has 7 Doctoral Program classes, with a total of 34 registered students. The total number of students of the GSBOM is 88.
Faculty
The GSBOM is committed to providing a complete teaching environment which cultivates business management and research professionals who have professional knowledge and abilities, creative thinking skills, good characters, and an international perspective. The current teaching team includes nine full-time teachers (four professors and three associate professors), seven part-time teacher, and more than ten supporting teachers from different departments, with the entire faculty holding doctorate degrees. These individuals represent a board range of academic and professional skills.
Facilities
We currently provide a business management automation technology laboratory, two study rooms for MBA program students, a study room and a seminar room for Ph.D. program students, and two large professional ladder classrooms for different uses in research and teaching.
Development
We constantly strive for excellence in the fields of teaching and research and to refine our methods based on the results that are achieved. The focus of development includes the following four areas:
we offer rewards for students to actively participate in international academic seminars to achieve the GSBOM's educational aims;
we strengthen research methodology courses with lectures and discussions, in order to enhance the quality of students' research;
we seek the support of other schools and institutions, and work to acquire resources from the government and others in order to organize national and international academic activities;
we continue to improve and promote the GSBOM's development goals and our overall research capabilities and academic reputation, in order to attract the best students to apply to our institution.
Opportunities
Employment options: graduates of the GSBOM can be employed in government agencies through national examinations, or in business management-related departments and in the Southern Taiwan Science Park, as management, teaching, and research staff.
Further study options: students of the GSBOM can study at the Management Science Institute, International Business Institute, Business Administration Institute, Industrial Management Institute, Financial Management Institute, Business, and Operations Management Institute, Business Research Institute, and other Ph.D. programs at relevant overseas institutes.
Last updated Jan 2018
About the School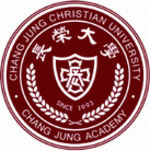 Chang Jung Christian University (CJCU) is a private university located in southern Taiwan. Affiliated with the Presbyterian Church in Taiwan, CJCU is committed to developing the God-given gifts and ab ... Read More
Chang Jung Christian University (CJCU) is a private university located in southern Taiwan. Affiliated with the Presbyterian Church in Taiwan, CJCU is committed to developing the God-given gifts and abilities of each student within a culture of love, respect, and service.
Read less