Program Description
Overview
In the Setnor School of Music, our philosophy of graduate education focuses on preparing students for lifelong careers in the world of music and music education.
We challenge you to take your musicianship to the next level, with private study and collaborative music-making in small and large group settings. We also challenge you to think critically about music and expand your horizons in the arts and humanities. This professionally oriented approach prepares our graduate students for positions of vital importance in the music world and as music educators in public schools and colleges. Select a program from below to learn more.
Audio Arts (M.A.)
The interdisciplinary master of arts (M.A.) degree program in audio arts offers you the opportunity to learn about and gain skills in the music industry and audio arts fields. Taught in conjunction with Syracuse University's S.I. Newhouse School of Public Communications, the 14-month program offers four specializations at the intersection of music and media: music industry studies, sound production and recording arts, radio horizons, and music video. It begins with an intensive summer "boot camp" and concludes with a professional music industry internship capstone the following summer.
Composition (M.M.)
The Setnor School of Music offers a master of music (M.M.) degree program in composition. You will study privately with our prestigious faculty and also meet weekly in the Composer's Symposium to discuss current issues and meet a variety of nationally established guest composers.
Conducting (M.M.)
Our comprehensive master of music (M.M.) degree program in conducting trains you in performance practice and rehearsal techniques in an open, positive atmosphere. Because of the diverse interests of our students, the program offers three areas of specialty: choral, orchestral, and winds.
Performance (M.M.)
Our master of music (M.M.) degree programs in the performance areas of organ, percussion, piano, strings, voice, and wind instruments promote the attainment of high levels of performance in addition to the skills necessary to enter the professional music world.
Voice Pedagogy (M.M.)
The master of music (M.M.) degree in voice pedagogy is designed to meet the needs of the student who has an undergraduate degree in music with voice as the main instrument and who desires to pursue a career as a voice instructor, either in an academic setting or a private one.
Why our program?
You will develop into a knowledgeable teacher of singing while enhancing your own development as a singer.
You can perform with ensembles of various sizes and musical styles in the Setnor School.
You will meet numerous nationally and internationally renowned resident and visiting artists. They often teach workshops and master classes, providing experiences and insight that both broaden and deepen your studies.
When you graduate, you will belong to a global network of enthusiastic VPA alumni.
Facilities
In addition to providing access to voice science laboratory equipment in collaboration with the College of Arts and Sciences' Department of Communication Sciences and Disorders, the Setnor School of Music has classrooms and rehearsal spaces in Crouse College and Shaffer Art Building, as well as a recording studio in the Belfer Audio Archive of Syracuse University Libraries. Most of the school's facilities are in stately Crouse College, which is the third oldest building on campus and is on the National Register of Historic Places.
In the acoustically rich, 700-seat Rose and Jules R. Setnor Auditorium, Crouse College houses a magnificent 3,823-pipe Holtkamp Organ below a 70-foot-high open timber roof and stained glass windows. Approximately 200 concerts and recitals by students, faculty, and guest artists are held in the auditorium during the academic year.
Visiting artists
Of paramount importance in any music program is ongoing contact with professionals in the field of performance, industry, conducting, composing, and education. The Setnor School of Music offers a very active and diverse guest and visiting artist series of concerts, lectures, and presentations. Past guests have included Phyllis Bryn-Julson '67 G'69, John Shirley-Quirk, Marcus Haddock, Thomas Paul, Jon Fredric West, Stephanie Blythe, and Richard McKee.
Last updated Jun 2018
About the School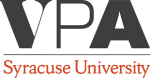 Our faculty offers rigorous and multi-faceted learning experiences that prepare student-artists for professional and entrepreneurial careers.
Our faculty offers rigorous and multi-faceted learning experiences that prepare student-artists for professional and entrepreneurial careers.
Read less