Masters in Monetary and Financial Economics
Program Description
Covid-19
ISEG Lisbon is taking all measures with health and safety of our community as a top priority. Since March we're operating 100% online, engaging virtually and using online tools for learning and evaluation.
ISEG LIsbon is fully committed to ensure safety of our candidates for next intake, and we're preparing everything to welcome you all in September.
The Masters in Monetary and Financial Economics (MEMF) is an international-level program that follows the best European practices in the area. As such, the selection criteria of applicants are demanding and this exigency level is kept along the course. Thus, the MEMF is not compatible with a weak background and with a low-effort profile, as we expect students to be prepared to spend a minimum of 3200 effort hours in 2 years.
The effort required by MEMF students is strongly valued in the labor market. Employers especially recognize MEMF graduates with a strong background in econometrics and quantitative methods, competence in macroeconomics and monetary economics, and a large capacity to face new challenges.
Exigency, competence, and rigor. These have been the leading principles of the MEMF for more than two decades and so they will be.
The aims of the Master (MSc) in Monetary and Financial Economics are:
Providing advanced knowledge in the monetary and financial fields, based upon the most relevant results achieved by the scientific community,
Initiating its students in scientific research, by practicing the appropriate techniques and methodologies, and
Preparing the senior staff in monetary and financial institutions linked to financing the economy and the monetary policy issues. This MSc gives direct access to the doctoral program in Economics at ISEG.
Target Audience
The MSc in Monetary and Financial Economics is intended to complement and to deepen first cycle education provided by a degree in Economics or Finance. The main objective is that students learn how to analyze problems in a rigorous and constructive way, developing their ability to assess the contribution of research in Monetary and Financial Economics to solve the problems in the area and to use advanced empirical and theoretical tools in Economics and Finance.
Organization
The masters' study program is spread across 4 semesters with a total of 120 ECTS, 42 of them (12 in the third semester and 30 in the fourth semester) correspond to a dissertation. All the compulsory and elective option course units with origin in this MSc use English as their work language. Course units originated in other MSc will use the working language chosen for that particular program.
The "Training Positions MEMF – Bank of Portugal" program provides the opportunity to work as a trainee in the Economic Research Department of the Bank of Portugal to the best students in the MSc. Its main goal is to produce a dissertation supervised by a doctor in the department.
The master's program has as Scientific Advisor Prof. Vítor Constâncio, Vice-President of the European Central Bank and previous program director.
Admission Requirements and Selection Criteria
We consider applications from people holding the equivalent to a first cycle degree in Economics, Finance, Management, Mathematics Applied to Economics and Management obtained in either a Portuguese or an international higher-education institution. We also consider applications from people holding a first degree in other areas with a strong quantitative background, such as Engineering, Physics, or Mathematics. The candidates are selected according to their marks, CV details, and a possible interview.

MSc Monetary and Financial Economics Course Units
1st year – 1st semester
Econometrics
History of Economic Thought
Macroeconomics
Mathematical Economics
Microeconomics
1st year – 2nd semester
Foundations of Financial Economics
Monetary Policy
2 Elective option units
Free option unit
2nd year – 1st semester
2 Elective option units
Free option unit
Thesis (Seminar)
2nd year – 2nd semester
Elective Options
Banking and Insurance
Behavioural Finance
Corporate Finance
Financial Econometrics
Financial Mathematics
Financial Options
International Financial Markets
Macroeconomics and Monetary Theory
Monetary and Financial History
Numerical Methods in Finance
Public Finance in the Economic and Monetary Union
Last updated Jun 2020
About the School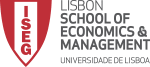 The first school of Economics and Management in Portugal, ISEG belongs to the University of Lisbon, the largest Portuguese University. ISEG Lisbon is internationally recognized and accredited by AACSB ... Read More
The first school of Economics and Management in Portugal, ISEG belongs to the University of Lisbon, the largest Portuguese University. ISEG Lisbon is internationally recognized and accredited by AACSB and AMBA, complying with the best higher education standards. ISEG's research centers are very well rated by the Portuguese research council (FCT). With an experienced and well prepared faculty, students from more than 70 countries contribute to an ever-increasing international academic environment, and take advantage of the school's excellence and location. ISEG Lisbon has excellent modern premises at the heart of Lisbon, right next to the Parliament and the river Tagus, in a vibrant neighborhood full of social life, business and culture. At ISEG, you will find a culture of excellence and achievement, alongside a climate of inclusiveness and cooperation. This is made by the mutual collaboration of students, faculty and staff. ISEG is a School prepared for the future: with a unique blend of quantitative skills and social contextualization of economic and managerial decisions, ISEG's faculty, professionals, students and alumni are at the forefront of those who address the UN's 17 Sustainable Development Goals (SDGs) with an entrepreneurial and collaborative mindset.
Read less