Program Description
Students in the MA program in Historical Studies gain a broad acquaintance with historical methodologies and historiography as well as undertake coursework with specific, closely defined topics on a variety of historical periods and through a variety of materials.
The thrust areas of the School are,
Asian Interconnections, Economic History, Anthropology, East Asian History, Cultural and Oral Histories of India, and History of Science.
A student must complete a total of 64 credits. This includes completion of compulsory, elective, and seminar courses along with the completion of an MA Dissertation.
Course Curriculum
9 Compulsory courses equivalent to 27 credits (3 X 9)
8 Electives equivalent to 24 credits (3 X 8)
4 Seminar courses equivalent to 4 credits (1 X 4)
1 Dissertation component equivalent to 9 credits (1 X 9)
Total: 64 credits
MA Dissertation
In their fourth semester, students shall prepare the master's thesis that will be an original piece of research. They will select a theme of their academic interest in consultation with the thesis supervisor/s. In their master's thesis, students shall demonstrate their capacity to carry out independent research based on the primary and secondary sources. It is expected that the thesis will have academic rigour and originality so that it can potentially be published in a peer-reviewed research journal. In view of these considerations, the maximum word limit of the thesis will be 10,000 to 12,000, including notes (but excluding bibliography).
Eligibility
Eligibility Criteria for Master's Programmes
The requirements specified below are the minimum necessary for graduate admission to the University.
Indian students
A minimum of three years Bachelor's degree (10+2+3) with at least 55% marks or equivalent Grade Point Average (GPA)
International students
A Bachelor's Degree with minimum of 15 years of prior studies with a GPA of at least 2.2 or above on a 4 point scale or equivalent grade if another grade point scale is used.
Applicants from Non-English speaking countries and trained in English medium will have to submit a certificate of proficiency in following English language tests:
TOEFL (Test of English as Foreign Language)
IELTS (International English Language Testing System)
TOEIC (Test of English For International Communication)
PTE (Personal Test of English)
Any other standard English test used on the international platform
The University requires all applicants to demonstrate competence in the English language.
Scholarships
Nalanda University provides financial support to the students.
For details write to: chairman-scholarships@nalandauniv.edu.in
Acquiring competencies and skills
The post-graduate programme in the School of Historical Studies at Nalanda University provides students with the opportunity to engage with a range of disciplines.
In addition, students are led towards an in-depth understanding of the different regions of Asia like West, South, South-East and East, together with global history. As a whole, the programme fosters a deep understanding and analysis of issues and events that are of key importance to the world today. This knowledge can be applied in many fields.
Other crucial competencies and skills that students can look forward to develop include:
Ability to frame well-structured arguments, both oral and written
Putting forward ideas in a cogent manner
Collecting, investigating and analyzing various kinds of material in a logical and coherent way
Comprehending and synthesizing facts, ideas and information
Choosing Career Pathways
Training in historical studies imparts transferable skills enabling one to pursue careers in many directions:
Archivist
Historical Researcher
Museum Work
Library and Information Work
School Teachers
University Professor
International Organizations
Other occupations
Apart from these, students can also pursue their careers with the government, in private and corporate sectors and international organizations such as the various bodies of the United Nations.
Law
Publishing
Civil Services
Journalism
Corporate Sector
In conclusion, by engaging with historical contexts, debates and controversies, students develop a unique understanding of various problems along with ways to comprehend solutions. Using these skills and abilities, they can make a number of career choices depending on their interests and motivation.
About the School of Historical Studies
The School of Historical Studies is a dynamic community of faculty members and graduate students. The School pursues an open-ended yet rigorous, scientific enquiry into fundamental questions that concern the historical experiences within and beyond Asia.
Nalanda University chiefly plays a role as a conduit of India's vibrant intellectual, religious and economic linkages with the world, and the aim of the School Of Historical Studies is to open new frontiers of knowledge on Asian and non-Asian cultural, historical and philosophical contexts.Faculty in the School of Historical Studies understand historical studies to encompass all questions critical to human understanding. These questions include how humans make or made sense of the past, how historical understanding of the past can transform the present, and the various ways in which the present is constituted or constructed by the past.
Faculty members combine a rich variety of methodologies and disciplinary backgrounds to bear on their research and teaching of history including anthropology, sociology, archaeology, religious studies, philosophy, economic history, cultural history, philology, and history od science.
Students in the School develop critical understandings of cultural-political histories, economic histories, intellectual histories, oral and visual histories, history of science, and religious histories.
The School of Historical Studies is committed to undertaking and fostering research that begins with the categories and concepts of historical agents and critically engages with putative, universal categories of human experience.
Last updated Dec 2019
About the School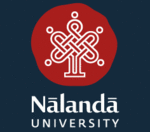 Located in the town of Rajgir, in the northern Indian state of Bihar, Nalanda is a postgraduate, research intensive, international university supported by the participating countries of the East Asia ... Read More
Located in the town of Rajgir, in the northern Indian state of Bihar, Nalanda is a postgraduate, research intensive, international university supported by the participating countries of the East Asia Summit. The University came into being on November 25, 2010 by a special Act of the Indian Parliament and has been designated as an "institution of national importance".
Read less