Program Description


ISEG's Masters in Finance is placed #31 in the Financial Times global ranking of Masters.
The Financial Times rankings, the most relevant international ranking for Business Schools, place ISEG as the best Business School in Portugal in terms of value for money, whereby alumni quickly recuperate their academic investment, recognises ISEG for proportioning the doubling of salaries (+ 94%) in three years and also in terms of career progression, by providing access to large companies with faster hierarchical promotion.

Keeping pace with the complexities of today's world and the nature of the discipline, the Masters in Finance is offered exclusively in English, for an international audience. Our commitment to the global arena is also present in the annual field trip to Frankfurt (flight and accommodation included in the tuition fees), in which students and faculty visit organizations like the ECB (European Central Bank), EIOPA, Goethe University, Deutsche Bundesbank, and the Frankfurt Stock Exchange, Over the last 5 years we have attended presentations from high ranking representatives of companies such as BASF, Deutsche Lufthansa, SAP, EY, or Helaba Bank. This is certainly an unforgettable experience for all who take part in it. It is also possible to spend 1 semester in the 2nd year of the masters aboard, in an exchange program (just a few examples: at Goethe University in Germany, at Bocconi University in Italy, at EDHEC in France, or at Fundação Getulio Vargas in Brazil).
The MSc in Finance offers a solid education in the three pillars of the discipline: Corporate Finance, Financial Investments, and Derivatives. The program includes faculty members with the scientific rigor of PhDs from some of the most prestigious institutions worldwide.
Covid-19
ISEG Lisbon is taking all measures with health and safety of our community as a top priority. Since March we're operating 100% online, engaging virtually and using online tools for learning and evaluation.
ISEG LIsbon is fully committed to ensure safety of our candidates for next intake, and we're preparing everything to welcome you all in September.

Target Audience
Students with a first cycle degree in the areas of Finance, Management, Economics, Accounting, Mathematics Applied to Economics and Management or other finance-related areas. It is a practice-oriented program, covering subjects on financial markets. With the aim of maximizing the chances of students' employability, the program provides them with the required tools to succeed professionally in the financial arena.
Program Organization
The master's study program is spread across 4 semesters with a total of 120 ECTS, 42 of them (12 in the third semester and 30 in the fourth semester) correspond to a dissertation. All the course units will be taught in English.
Admission Requirements and Selection Criteria
We will consider candidates with a first cycle degree in Finance, Management, Accounting Economics, Mathematics Applied to Economics and Management, or candidates considered adequate by the Scientific and Pedagogical Committee. The candidates will be selected according to their BSc marks, CV details and a possible interview.
Since 2015-2016 that our program fully meets the requirements of the CFA Institute's University Affiliation Program, complying with more than 70% of the curriculum CBOK.
Every year we award 6 scholarships for our students to enroll in CFA (Levels I, II or III) exams.
Employment
With this masters, you can become a successful professional in the financial world, either with financial institutions or in the corporate sector, in any part of the world.
To the best of our knowledge, there is 100% employment for our Finance graduates. Holders of ISEG Lisbon's MFinance are currently working in banks, banking and supervisory authorities (such as the Bank of Portugal, the European Central Bank, CMVM, BNP Paribas), the Big 4 consulting/auditing services companies, in the corporate sector, etc - there are exciting job market opportunities for our graduate students in Finance, both in Portugal and abroad.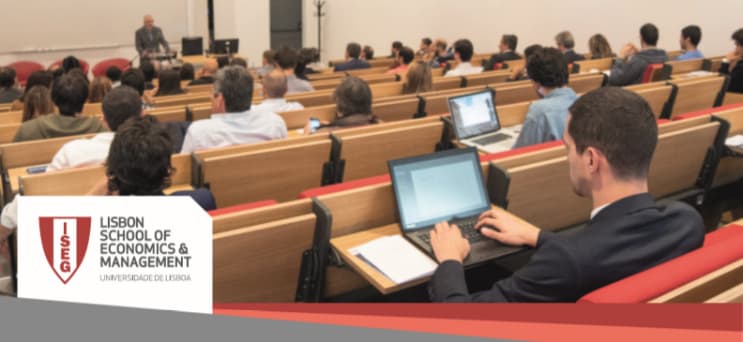 MSc In Finance Course Units
1st year – 1st semester
Financial Analysis and Reporting
Forwards, Futures and Swaps
Corporate Investment Appraisal
Data Analysis in Finance
Fundamentals of Financial Economics
1st year – 2nd semester
Derivates
Fixed Income Products and Markets
Mergers, Acquisition, and Restructuring
Corporate Financing and Planning
Elective option I
2nd year – 1st semester
Case Studies in Financial Engineering
Ethics and Research Methods in Finance
(Seminar)
Financial Forecasting
Elective Option II
2nd year – 2nd semester
MSc Final Work (Thesis/Project/Internship)
Elective Course Units I
Corporate Governance
Monetary and Financial History
Pension Funds
Real Options
Taxation
Elective Course Units II
Banking and Insurance
Empirical Corporate Finance
Equity Research
Public Finance on the Economic and Monetary Union
Operational Regime
Daytime during the first year (2 semesters, from mid-September until early July).
Evening classes in the 3rd semester (note: it is possible to spend this semester abroad in an exchange program).
Last updated Jun 2020
About the School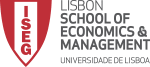 The first school of Economics and Management in Portugal, ISEG belongs to the University of Lisbon, the largest Portuguese University. ISEG Lisbon is internationally recognized and accredited by AACSB ... Read More
The first school of Economics and Management in Portugal, ISEG belongs to the University of Lisbon, the largest Portuguese University. ISEG Lisbon is internationally recognized and accredited by AACSB and AMBA, complying with the best higher education standards. ISEG's research centers are very well rated by the Portuguese research council (FCT). With an experienced and well prepared faculty, students from more than 70 countries contribute to an ever-increasing international academic environment, and take advantage of the school's excellence and location. ISEG Lisbon has excellent modern premises at the heart of Lisbon, right next to the Parliament and the river Tagus, in a vibrant neighborhood full of social life, business and culture. At ISEG, you will find a culture of excellence and achievement, alongside a climate of inclusiveness and cooperation. This is made by the mutual collaboration of students, faculty and staff. ISEG is a School prepared for the future: with a unique blend of quantitative skills and social contextualization of economic and managerial decisions, ISEG's faculty, professionals, students and alumni are at the forefront of those who address the UN's 17 Sustainable Development Goals (SDGs) with an entrepreneurial and collaborative mindset.
Read less