Masters in Ecology and Environment Studies
Home ›
Master ›
Masters in Ecology and Environment Studies
Program Description
School of Ecology and Environment Studies (SEES)
The School of Ecology and Environment Studies (SEES) is one of the first schools at the Nalanda University, which commenced its academic programme in August 2014. The School traverses a broad range of academic pursuits across natural sciences and social sciences, to promote education and research on the interactions between the natural environment and human activities. Rooted in the tradition of the ancient Nalanda University, the School aspires to generate critical understanding that will benefit the globe. The School also seeks to bridge the current gap in the study of environmental issues between the Western and the Eastern perspectives. It addresses pressing local, regional and global environmental problems of our times through education, research, collaborations, and policy recommendations.
Our broad idea is to view studies on ecology and the environment as not just an activity to be conducted in the so-called 'natural' or 'pristine' ecosystems, but recognise that ecological and environmental concerns in the human-dominated landscapes and waterscapes in Asia and the global South present to us a distinct, exciting, and socially pertinent teaching and research agenda to pursue. In such a scenario, terms such as biodiversity conservation or adaptive management take on a distinctly different connotation.
Our research and pedagogical approach attempt to incorporate two cross-cutting themes: interdisciplinarity and sustainability. An interdisciplinary investigation is essential to transcend disciplinary barriers that have so far impeded holistic understanding of complex socio-ecological problems. Meaningful interaction across disciplines is only possible by dissolving silos that have rendered many disciplines within ecology and the environment impervious to each other. The lack of holistic understanding has thus far created piecemeal solutions to complex socio-ecological problems. Our second theme uses sustainability thinking and practice as a placeholder to situate ecological and environmental issues within a larger ethos of enabling and progressing towards development with equity and social justice.
Master's Programme
The School offers a two-year Master's program with M.Sc. degrees in Environmental Studies. The School welcomes students from diverse disciplinary backgrounds, who are habitually curious, share a passion for environmental leadership and an aptitude for learning. All Master's students are required to obtain at least 64 credits spread over 4 semesters, with a summer internship during the vacation between the first and second year and a dissertation in the last semester. M.A. or M.Sc. degrees are awarded based on the student's undergraduate degree and selected elective courses.
Curriculum Framework
At the School of Ecology and Environment Studies, each course takes a holistic view of knowledge that incorporates comprehension, analytical and synthesis abilities, recognizing opportunities for application in specific contexts and evaluation at different levels. While the core courses focus on knowledge, comprehension and articulation of core concepts related to ecology and environment, there is a wide range of electives that focus more on analysis, synthesis and application of knowledge. The pedagogy, therefore, emphasises learning, rather than teaching, through elaborate classroom participation, group work and individual projects. Evaluation, too, is diverse and designed to identify and improve specific aspects of learning.
As regards to the semester-wise breakdown of the courses, the first semester is focussed on foundation knowledge on different disciplines critical to the study of ecology and environment, while the second semester (Bridge courses) is dedicated to core inter-disciplinary knowledge on sustainable development and environmental laws and policy, along with elective courses in the thrust areas. The third semester (Advanced courses) has a range of elective courses that provide specialised knowledge in the thrust areas. Case studies, particularly from the Asian context, are often discussed in these courses.
In addition to classroom lectures, there are ample assignments, projects, tutorials, fieldwork, and seminars. Students are also primed for an individual dissertation through the development of a research proposal. During the fourth and final semester, an individual dissertation that seeks to bring together the knowledge obtained to address a real-life problem is attempted.
Course Structure
Nalanda University has a common course structure across all its Schools. The courses are categorised into core, elective, and seminar courses. Additionally, each School has a dissertation component in the 4th Semester.
Eligibility
Eligibility Criteria for Master's Programmes
The requirements specified below are the minimum necessary for graduate admission to the University.
Indian students
A minimum of three years Bachelor's degree (10+2+3) with at least 55% marks or equivalent Grade Point Average (GPA)
Selection of Indian students:
The Application form has to be filled in entirety and be submitted along with the documents mentioned therein.
Visit the online-application form portal:
https://cdn3.digialm.com//EForms/configuredHtml/1970/60455/Registration.html
The candidate can also visit the University website, for filling the online Application Form, fill the form in its entirety and submit along with the Statement of Purpose (SOP). The Application Form and the SOP along with all the documents should be submitted to admissions@nalandauniv.edu.in. The candidate has to pay an Application Fee of INR 500 (Rupees Five hundred only) towards the processing of the Application through RTGS/NEFT using the details given below and the transaction ID/Details should be shared at admissions@nalandauniv.edu.in:
PAYEE NAME: NALANDA UNIVERSITY
BANK NAME: HDFC BANK Ltd.
BRANCH NAME: DHARAMSHALA ROAD, RAJGIR
BANK ACCOUNT NUMBER: 50100079546912
IFSC CODE: HDFC0002059
The Payment/transfer details must be submitted to At the admissions Office at the following email address: admissions@nalandauniv.edu.in
International students
A Bachelor's Degree with a minimum of 15 years of prior studies with a GPA of at least 2.2 or above on a 4 point scale or equivalent grade if another grade point scale is used.
Applicants from Non-English speaking countries and trained in English medium will have to submit a certificate of proficiency in following English language tests:
TOEFL (Test of English as Foreign Language)
IELTS (International English Language Testing System)
TOEIC (Test of English For International Communication)
PTE (Personal Test of English)
Any other standard English test used on the international platform
The University requires all applicants to demonstrate competence in the English language.
Selection of the International students will be based on the Skype/video interview (only one interview).
Students are expected to submit the following documents:
a) A duly filled in online application form
or visit www.nalandauniv.edu.in
b) Scanned copies of mark-sheets
c) Statement of Purpose (The Statement of Purpose should reflect on the following points/questions. (i). Write a note on "The Relevance of the Culture to Education in Today's World" (ii). Describe the student's interest in the programme of study. (iii). What motivates the student to pursue an education at Nālandā University?)
d) pay an Application Fee of USD8 (Eight US Dollars or equivalent) towards the processing of the Applications through RTGS/NEFT using the details given below. The transaction ID/Details may be shared at foreignstudents@nalandauniv.edu.in
PAYEE NAME: NALANDA UNIVERSITY
BANK NAME: HDFC Bank Ltd.
BRANCH NAME: DHARAMSHALA ROAD, RAJGIR
BANK ACCOUNT NUMBER: 50100079546912
IFSC CODE: HDFC0002059
Scholarships
Nalanda University provides financial support to the students.
For details write to: chairman-scholarships@nalandauniv.edu.in
Career Prospects
The domain of Ecology and Environmental Studies as a career offers immense job opportunities. The term 'Ecology' is the relationship of living things to each other and to what's around them. The word 'Environmental Studies' incorporates within it several activities for the protection of the environment. This in turn creates immense job opportunities for the ecologists, environmental scientists, environmental biologists, environmental modellers, environmental engineers and environmental journalists. A Master or Doctoral Degree holder in Ecology and Environment Studies can get a good position/ job according to their knowledge and experience. There is a need for them in following departments/ organizations:
National Level Departments/ Organizations
Environment Agency (EA)
Environmental consultancies
Industries, distilleries, fertilizer plants, mines, refineries, textile mills etc.
Social Development
Research and Development
Forest and Wildlife Management
Pollution Control Boards
Urban Planning
Water Resources and Agriculture
Public Institutions and Private Industries and Firms
Colleges and Universities
Ministry of Environment and Forests
Department for Environment, Food and Rural Affairs
Environmental monitoring organisations;
Charitable trusts and NGOs
International Organizations
These organizations are involved in environmental management, and conservation efforts:
Inter-governmental Panel on Climate Change (IPCC)
United Nations Environment Programme (UNEP)
Earth System Governance Project
Embassies and other Inter-national organization related to the environment
Job options
An environmental science degree equips you with essential skills that could lead to a job in the environment sector or a range of other occupations...
Jobs directly related to your degree include:
Environmental Consultant
Ecologist
Research scientist
Policy analyst
Fisheries technician
Environmental education officer
Laboratory technician/analyst
Infrastructural Project Management
Environmental education officer
Environmental manager
Nature conservation officer
Recycling officer
Waste management officer
Water quality scientist
...and the list goes on
Some other jobs where a degree in Environment would be useful
Environmental health practitioner
Landscape architect
Town planner
Toxicologist
Transport planner
Last updated Dec 2019
About the School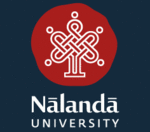 Located in the town of Rajgir, in the northern Indian state of Bihar, Nalanda is a postgraduate, research intensive, international university supported by the participating countries of the East Asia ... Read More
Located in the town of Rajgir, in the northern Indian state of Bihar, Nalanda is a postgraduate, research intensive, international university supported by the participating countries of the East Asia Summit. The University came into being on November 25, 2010 by a special Act of the Indian Parliament and has been designated as an "institution of national importance".
Read less