Masters in Data Analytics for Business
Program Description
Why Masters

in Data Analytics for Business @ ISEG Lisbon?
High demand for professionals skilled in data science applied to business.

Highly qualified faculty in Management (Information Systems) and in Mathematics (Data Science), with PhDs from reputed international schools (for example, University of Delaware, University of Cranfield, University of Wisconsin, University of Heriot-Watt), and extensive professional experience in the industry.

Highly reputed school for Data Analytics for Business: ISEG Lisbon hosts the bachelor's degree in Portugal (MAEG – Mathematics Applied to Economics & Management) with the highest entry grade requirements in the fields of Mathematics, Economics, and Management. Our Master's program comes as an extension of the bachelors and shares the same culture of excellence.

A one-year full-time program (plus one semester for the master's project, dissertation, or internship) preparing students to stand out in a competitive marketplace.

Prepares students to understand big data (including coding and machine learning) in organizations that deal with digital transformation.

It provides students with the mindset for an international career.
Carlos Muza / Unsplash
Objectives
The general objectives of the master's degree in Data Analytics for Business are as follows:
To train professionals with skills in using advanced quantitative decision-making methods in business based on data science, information collection, processing, and analysis.

To develop a critical sense and research skills in the area of ​​business data analysis.

To prepare students for integration into the job market, through contacts with industry professionals, by

conducting internships and business projects, and presenting applied research projects.

To develop an environment of cultural exchange by incorporating students from different nationalities, as a result, the fact that the master's degree is fully taught in English.

To prepare professionals who are comfortable with machine learning and using big data.

To train professionals to define and implement digital transformation processes in organizations.
Designed For
Academic background with a solid background in quantitative methods.
This requirement usually implies that candidates hold higher education equivalent to the 1st degree, national or foreign, in the areas of Economics, Management, Finance, Mathematics Applied to Economics and Management, Mathematics, Statistics, Information Systems, or Engineering. Applicants with other degrees are considered on a case by case basis.
Employment
This Masters Degree in Data Analytics for Business aims to train managers, economists, and statistics and information management professionals from analytical skills to harness the existing data availability potential, ability to process and integrate data from different formats and sources.
This master's degree enables the application of the highly qualified skills available at ISEG in the scientific areas of "Information Systems and Operations Management", "Statistics and Actuarial Science", "Operational Research", and "Econometrics ". Graduates from this program should become competent professionals in business information analysis and management, indispensable to today's business reality.
Operational Regime
The master's study program is spread across 3 semesters, with a total of 90 ECTS, of which 30 ECTS correspond to a final work (dissertation, project or internship report).
All the course units will be taught in English.
Last updated Jan 2020
About the School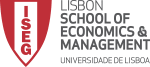 The first school of Economics and Management in Portugal, ISEG belongs to the University of Lisbon, the largest Portuguese University. ISEG Lisbon is internationally recognized and accredited by AACSB ... Read More
The first school of Economics and Management in Portugal, ISEG belongs to the University of Lisbon, the largest Portuguese University. ISEG Lisbon is internationally recognized and accredited by AACSB and AMBA, complying with the best higher education standards. ISEG's research centers are very well rated by the Portuguese research council (FCT). With an experienced and well prepared faculty, students from more than 70 countries contribute to an ever-increasing international academic environment, and take advantage of the school's excellence and location. ISEG Lisbon has excellent modern premises at the heart of Lisbon, right next to the Parliament and the river Tagus, in a vibrant neighborhood full of social life, business and culture. At ISEG, you will find a culture of excellence and achievement, alongside a climate of inclusiveness and cooperation. This is made by the mutual collaboration of students, faculty and staff. ISEG is a School prepared for the future: with a unique blend of quantitative skills and social contextualization of economic and managerial decisions, ISEG's faculty, professionals, students and alumni are at the forefront of those who address the UN's 17 Sustainable Development Goals (SDGs) with an entrepreneurial and collaborative mindset.
Read less