Masters in Buddhist Studies, Philosophy and Comparative Religions
Home ›
MA ›
Theology ›
Masters in Buddhist Studies, Philosophy and Comparative Religions
Program Description
MA Programme
Students are required to complete 64 hours of course work (16 credits per semester) and submit a thesis towards the fulfillment of a Master's degree. Is of these course credits are for thesis-specific courses taken with the student's primary advisor. All students are required to take a survey course during the first semester of coursework as well as a methodology course. The MA thesis must be approved by an appropriate faculty committee.
Eligibility
Eligibility Criteria for Master's Programmes
The requirements specified below are the minimum necessary for graduate admission to the University.
Indian students
A minimum of three years Under Graduate Degreee/Bachelor's degree (10+2+3) with at least 55% marks or equivalent Grade Point Average (GPA)
International students
A Under Graduate Degreee/Bachelor's Degree with minimum of 15 years of prior studies with a GPA of at least 2.2 or above on a 4 point scale or equivalent grade if another grade point scale is used.
Applicants from Non-English speaking countries and trained in English medium will have to submit a certificate of proficiency in following English language tests:
TOEFL (Test of English as Foreign Language)
IELTS (International English Language Testing System)
TOEIC (Test of English For International Communication)
PTE (Personal Test of English)
Any other standard English test used on the international platform
Scholarships
Nalanda University provides financial support to the students.
For details write to: foreignstudents@nalandauniv.edu.in
School of Buddhist Studies, Philosophy, and Comparative Religions
Nālandā University in general and the School of Buddhist Studies, Philosophy, and Comparative Religions, in particular, are about transcending geographical borders to share a new kind of international common sense and global responsibility. Nālandā is also about the gift of knowledge (ancient vidyā-dāna) that is meant to foster inspiration for a transformed global world rooted in cooperation and sharing -- knowledge must be spread, shared, and not just compounded or kept for oneself alone. Since its ancient inception, Nālandā has played a major role in sharing and exchanging knowledge across the globe. The actors who played a major part in these 'exchanges' were the Buddhist monks or teachers (ācāryas) Śubhākarasiṃha, Nāgārjuna, Atīśa, Nāgajñāna (a disciple of Nāgārjuna), his pupil Vajrabodhi, Amoghavajra (from India), Vajrabodhi's disciple Huiguo (from China), Samantabhadra (from India or Śrī Laṅkā), Huiguo's pupil Bianhong (from Java), and Kūkai (from Japan). Being a veritable cradle of Buddhist and Hindu learning, it was Nālandā that attracted such a great number of influential teachers and students from around India and the world. In accordance with this venerable heritage, the School of Buddhist Studies, Philosophy, and Comparative Religions seeks to promote a fertile intellectual churning ground, where the students and teachers feel comfortable and become enriched to share knowledge and inspire one another.
This School gives special emphasis to the study of Buddhist ideas and values in relation to other philosophical and religious traditions. The wider social-historical-cultural contexts of the development of Buddhist traditions are examined through an innovative and interdisciplinary curriculum. The School fosters critical thinking and explores the wider cultural and historical contexts of Buddhism in the different regions of Asia. The academic study of Buddhism, Philosophy, and Comparative Religions incorporates the study of textual and archaeological sources, and it supplements it with the historical and philosophical study of different forms of Yoga from the Indus Valley to the present times. The dynamics of the spread of Buddhist ideas, art, literature; archaeology of key Buddhist sites across Asia; the study of primary texts, inscriptions, and Buddhist art and other artefacts; the comparison of and interactions between various religious and philosophical traditions of Asia; and the theory and methods of the study of religious, philosophical, and Yoga traditions constitute some of the focus areas of the School. The modern manifestations of Buddhism and Yoga traditions and their contemporary relevance could also be areas examined at the school.
The skills imparted to students extend from rigorous reading of literary and philosophical texts to archaeological training. The School emphasises the study of Buddhism and its adjacent religious traditions such as Samkhya, Tantra, and Vedanta in their full range of spiritual, regional, and cultural contexts. It studies Buddhism, Yoga, Meditation, and other religious traditions, their history, culture and ideas from a Religious Studies perspective which includes critically reflected and applied theory and methodology.
The School as well offers training in a classical language like Pali, Sanskrit, and Tibetan. With its strong emphasis on the Language component, the Master's programme emphasises the reading of the primary Buddhist texts in different languages and other religious texts with the objective of developing skills integral to pursuing a qualified Post Graduate research work with high standards of academic credibility.
This School inspires collaborative research and teaching and engages in a wide range of interdisciplinarity. Graduates in this School will be eligible for employment in Regional Studies, Area Studies, Religious Studies, Yoga Studies organisations that work with intercultural and multi-cultural issues. Training in Buddhist, Religious Studies, Yoga, and Philosophy imparts transferable interdisciplinary skills enabling graduates to pursue careers in varied fields such as in Indology, Philology, Buddhology, Comparative Linguistics, Archaeology, other than opening up professional avenues as Museum curators, Archivists/Librarians, Commentators on Tantra and Yoga, Peace Activists, Cultural Administrator, and so on.
The School gives special emphasis to the study of Buddhist ideas and values and their historical development in relation to other philosophical and religious traditions.
Career Prospects
Acquiring competencies and skills
The post-graduate programme in the School of Buddhist Studies, Philosophy and Comparative Religions at Nalanda University provides students with the opportunity to engage with a range of disciplines:
Buddhist Studies
Buddhist Archaeology and Art
Other Religious Traditions in the Cultural Contexts of Buddhism
Theory and Methods of Religious Studies
History of Religion
Comparative Study of Religions
Classical Languages for the Study of Buddhism and other Asian Religions
Critical Theory of Religious Studies
Asian Traditions of Philosophy
Regional Focus: South Asia, South East Asia, East Asia
Other crucial competencies and skills that students will be trained to develop simultaneously are:
Ability to frame well-structured, coherent and evidence-based arguments, both oral and written
Putting forward and developing research ideas in a cogent manner
Collecting, investigating and analyzing various kinds of material in a methodologically logical and coherent way
Comprehending and synthesizing facts, ideas and information retrieved from different strands of sources
Integrating and critically applying academic theory into research projects
Research abilities and skills in academic interpretation of historical sources (texts, artefacts)
Choosing Career Pathways
Training in Buddhist, Religious Studies and Philosophy imparts transferable skills enabling graduates to pursue careers in many directions:
Archivist / Librarian
Researcher/ Scholar (Buddhologist, Archaeologist)
Teacher
Religious Commentator
Peace Activist
International Organizations
NGOs
Policymaker in the field of Peace and Conflict Resolution
News Analyst/Journalist
Cultural Administrator
Advice Worker
Social Worker
Last updated Dec 2019
About the School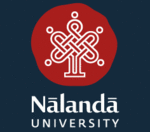 Located in the town of Rajgir, in the northern Indian state of Bihar, Nalanda is a postgraduate, research intensive, international university supported by the participating countries of the East Asia ... Read More
Located in the town of Rajgir, in the northern Indian state of Bihar, Nalanda is a postgraduate, research intensive, international university supported by the participating countries of the East Asia Summit. The University came into being on November 25, 2010 by a special Act of the Indian Parliament and has been designated as an "institution of national importance".
Read less