Master's degree in Project Management
Home ›
Master ›
Master's degree in Project Management
Program Description
This master's degree has been developed for people who want to expertly manage projects of various natures and sizes.
The managers resulting from this program will be able to design projects adapted to particular contexts and manage them taking into account the previously established constraints.
Thus, after having studied the feasibility of these projects, they will be able to implement the most appropriate strategy to achieve them. Thanks to the planning tools they have incorporated into their practice, these managers will be able to ensure that the objectives, both financial and organizational, will be achieved. Competent in the management of human resources, they will also know how to team up with the people able to ensure the success of their projects.

Profiles offered
Regular path - with memory (M.Sc.)
This path will interest those who wish to develop their expertise in research activities. Useful for practicing managers who wish to deepen a particular practical problem, it is also for people who wish to pursue their studies at the third cycle. This pathway enables the development of scientific research skills both conceptually and through the use of advanced data collection and processing tools. The writing of a dissertation will allow students to advance knowledge in the discipline by proposing innovative solutions to advanced issues in project management.

Career Path (MGP)
General pathway - specialized or with directed work
The three paths in this profile are aimed at professionals who are already working in a project environment and who wish to further develop their skills. From a global perspective of the discipline, project managers trained in this program will be able to successfully assume higher level responsibilities in their workplace. The knowledge, know-how and skills proposed are at the forefront of the development of project management.
More specifically, the general pathway allows candidates to develop their versatility by taking optional courses in different areas related to project management. The specialized path, meanwhile, allows students to acquire extensive training in a single field of activity by selecting optional courses related to the latter. The directed workflow also allows candidates to specialize in a particular area of ​​activity, but this time, by performing a directed job.

All about this program
Specials
The memory profile provides access to the UQO's Master's Degree Scholarship Program.
All the profiles of our master's degree are based on a multidisciplinary approach. They allow the acquisition of knowledge in project management, but also notions from the other traditional branches of management: finance, marketing, production, operational research, human resources, organizational strategy, information system, etc.
Project management research at UQO is approached from a new perspective, a critical and transdisciplinary approach, rather than a traditional functionalist perspective.

All about this area
Professional Perspectives
Lecturer at the university (compulsory master's degree)
Project manager
Project Management Researcher
Management Advisor and Program Evaluation
Strategic Portfolio Management Advisor
Consultant in planning and project monitoring
Coordinator or Project Manager

Employment sectors
Consulting Services Offices
Construction companies
Transport companies
University educational institutions
Computer and multimedia firms
Federal, Provincial and Municipal Governments

Profile
Project management allows the implementation of projects that meet the specific needs of public or private institutions. Based on a systemic vision, it makes it possible to deliver precise results that reach consensus for all stakeholders. From the definition of needs to the project strategy, the planning of activities, their control as well as their follow-up, the project management makes it possible to efficiently and effectively manage the resources necessary for the realization of the projects.
Last updated Mar 2020
About the School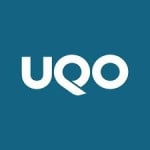 Considérée comme une université dont la dimension humaine facilite l'apprentissage et la réflexion, l'Université du Québec en Outaouais (UQO) a su grandir, évoluer et adapter ses programmes au rythme ... Read More
Considérée comme une université dont la dimension humaine facilite l'apprentissage et la réflexion, l'Université du Québec en Outaouais (UQO) a su grandir, évoluer et adapter ses programmes au rythme des besoins de sa clientèle tout en tenant compte des caractéristiques de la région.
Read less