Master's Programme in Toxicology
Program Description
The Master's Programme in Toxicology gives students an in-depth knowledge of the broad and interdisciplinary toxicological field. The programme prepares students for either a research or professional career and provides a solid platform for doctoral studies in toxicology or work in risk/safety assessment-related areas in the public sector or industry.
Programme presentation
The Master's Programme in Toxicology was one of the first toxicology programmes in the world. The programme is unique in its two-year cohesive focus on toxicology and human health. The programme utilises its close connection to high-quality research and risk assessment work at the Institute of Environmental Medicine (IMM) - the main centre for education and training in toxicology and health risk assessment in Sweden, and collaborates with pharmaceutical and chemical industries, national authorities (for example the Swedish Chemicals Agency and the Swedish National Food Administration), Swetox and the Swedish Poison Information Centre, as well as with scientists at other departments both within and outside KI.
The programme includes principles in toxicology, toxicokinetics, target organ toxicity, biochemical and molecular toxicological methods, mechanisms of toxicity and mode of action, toxicity testing, laboratory animal science, alternative methods to animal testing, histopathology, statistics, epidemiology, and health risk assessment. This first part of the programme provides students with a general, advanced toxicological grounding, upon which they then base a personal line of inquiry to probe more deeply into experimental research or risk/safety assessment by taking elective and/or project courses.
Programme outline
*might be subject to changes
Semester 1
Principles of toxicology
Toxicokinetics
Target organ toxicology
Histopathology and clinical pathology
Semester 2
Laboratory animal science
Applications of methods in toxicological research
Health risk assessment
Semester 3
Global toxicology in a sustainable society
Regulatory toxicity testing
Elective courses
Semester 3 and 4
Degree project in toxicology
or
Project work or elective courses
Degree project in toxicology
Career opportunities
The programme provides a solid foundation for a career in toxicology as either a doctoral researcher or a risk/safety assessor in the public or private sector in Sweden or abroad.
Specific entry requirements
A Bachelor's degree or a professional degree equivalent to a Swedish Bachelor's degree of at least 180 credits in biomedicine, biology, cellular and molecular biology, pharmaceutics, chemistry, medicine, nutrition or biotechnology.
Proficiency in the English language should be documented by an internationally recognized test such as TOEFL: internet based (iBT) with a total score of at least 90 and minimum score of 20 on written test, paper based (PBT) with a total score of at least 575, and minimum score of 4.5 on written test, or IELTS (academic) with an overall mark of at least 6.5 and no band less than 5.5; or other documentation that according to regulations certifies the equivalence of English 6 at Swedish upper secondary school.
Selection
The selection is based on an overall assessment of the applicant's qualifications such as previous education, relevant work and/or research experience and statement of intent. Letters of recommendation are not required.
Applicants to Karolinska Institutet´s Global Master´s programmes are asked to complete a CV form that will be used in the selection process.
Contact the Admissions Office at KI if you have any questions, admissions@ki.se
Application and tuition fees
If you have citizenship within the EU/EEA, or Switzerland, you are not required to pay application or tuition fees.
Application fee
900 SEK
Tuition fee
Total amount: 400 000 SEK
First instalment: 100 000 SEK
Last updated Feb 2018
About the School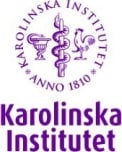 Karolinska Institutet is a leading medical university whose mission is to improve people's health through research and education. Karolinska Institutet's mission is to improve people's health through ... Read More
Karolinska Institutet is a leading medical university whose mission is to improve people's health through research and education. Karolinska Institutet's mission is to improve people's health through research, education and information - always with the patient in focus.
Read less