Master's Program - Environmental Communication and Management
Home ›
Master ›
Master's Program - Environmental Communication and Management
Program Description
Master's Program - Environmental Communication and Management
Practical work in the field of natural resource management and sustainable development also involves communication. How can we manage conflicting interests between people and organizations?
Communication plays an important role in the facilitation of sustainable management of natural resources and environmental issues. In the ECM program, we learn how to understand communication processes, to create communicative strategies for environmental changes, organize collective action and mediate in environmental conflicts in a constructive way.
To work in practice with environmental change and sustainable development mean to work with people and communication. Communication is involved in all environmental issues: industries' adaptation of environmental technology, governmental protection of wildlife, international governmental agreements etc. Companies, governmental agencies, and environmental organizations are demanding people with professional skills in environmental communication. To facilitate sustainable development, society needs to know about e.g. plants, soils and water. But that is not enough. We also need to know how to coordinate different resource users, how to motivate consumers to adopt an environmental technology, and how to manage environmental conflicts.
Content
In the ECM program, we learn to organize and carry out communication and conflict management in the environmental and natural resource management area. Environmental communication is a truly interdisciplinary field of studies, involving theories and methods from sociology, social psychology, political sciences, media and communication, and with a continues to reference to environmental- and natural sciences. In the ECM program, we start with basic questions about humans, communication, society, and nature: Why do environmental problems occur? What motivate humans to act environmentally destructive or friendly? To what extent can improved communication quality contribute to sustainable development and how can this high-quality communication be reached?

In the next phase of the ECM program, we learn about methods for organizing natural resource management in a constructive, collaborative, participative and democratic way, involving experts, politicians and local actors in a dialogue for learning and decision-making. We also learn about how to organize and pursue conflict management in natural resource issues and practice to play an active role as mediator in NRM conflicts. In this period we also learn about project management and how to coordinate competence and resources in a project. At the end of the first year, we go deeper into communicative strategies, developing skills to plan and organize communication campaigns and interventions.

In the second year of the ECM program we focus on planning and carrying out investigations of environmental communication, both as a preparation for the master thesis and as a preparation for working life, were evaluations of environmental communication and investigations of situations in which to intervene is an important task. We learn how to formulate questions for the investigation, to organize the study, to do interviews and observations in a valid way and to analyze and draw conclusions from your study. The last semester of the ECM program is dedicated to writing a master thesis, an independent work of relevance for environmental communication. The thesis can be carried out in combination with an internship in an environmental communication relevant organization.
Future
After completing your studies you will be equipped to assume responsibility for natural resource management at workplaces such as municipalities, governmental and non-governmental organizations in Sweden, Europe or in a developing country. The program also provides a sound basis for PhD-studies.
Prerequisites

Equivalent to Bachelor's degree of 180 HEC including 90 HEC in one of the following subject areas:
Natural Science
Technics
Social Sciences. (ie Sociology, Psychology, Economics, Political Science, Human Geography, Media
Knowledge equivalent to English B from upper secondary school. Required results at internationally recognized tests are:
TOEFL computer-based minimum 213
TOEFL Internet-based minimum 79
TOEFL paper-based minimum 550
IELTS score of at least 6,0, no band lower than 5,0
Cambridge CPE or CAE: pass
Last updated Oct 2017
About the School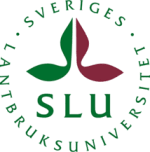 SLU (Sveriges lantbruksuniversitet – Swedish University of Agricultural Sciences) is a university with a clearly defined role in society: to take responsibility for the development of learning and exp ... Read More
SLU (Sveriges lantbruksuniversitet – Swedish University of Agricultural Sciences) is a university with a clearly defined role in society: to take responsibility for the development of learning and expertise in areas concerning biological resources and biological production.
Read less