Master's Program - Agroecology
Program Description
Agroecology
Can agriculture support both man and the ecological systems? Is it possible to separate social and ecological systems within agriculture?

Using case studies and field experience, the Master's Program in Agroecology guides students through a learning process on agriculture as an open system, dependent on its global and regional surroundings, as well as people and local resources. The program offers a head start for students who seek to work with development or research for agriculture to support small-scale farmers.
Farming and food production are ecologically, economically, and socially important in all societies. Worldwide there is a need for academic experts that can deal with land use systems that are complex, multifunctional and rapidly changing. This program investigates the social, economic and environmental barriers and opportunities for small-scale and sustainable agricultural production. Some examples of subjects are agronomy in a systems ecology perspective; farm production integrated with nature conservation and production of ecosystem services; the sociology of farming and agriculture.
Learning through experience
The program is based on learning through experience, which means that the complexity of real-life situations is the starting-point for study activities. The program uses real-life case material, for students to test and practice their ongoing acquired knowledge and skills.
Interdisciplinary approach
The program contains theoretical bases and methodologies for agroecological and interdisciplinary analyses needed to contribute to sustainable development of livelihoods based on local renewable resources. The program emphasizes the relationship between biological resources and human societies.
International focus
The program has an international focus based upon an educational partnership between SLU and Universities in Ethiopia and Uganda. The Program is first and foremost based on agro-ecological systems and experiences from Nordic agriculture, applied to tropical settings.

Diverse cultural backgrounds and academic experiences among students are both encouraged and regarded as constructive for the overall training process.
Content
The program is based on recurrent inputs from real life cases both from Sweden and Africa.

It offers the student the opportunity to attain an excellent degree of comprehension and experience in agroecological systems and how they are shaped by the natural local conditions, biological and political processes.

It takes into great consideration the local farmers' day-to-day specific interests and requirements.
The core curriculum includes and provides the theoretical fundamentals and methodologies necessary to carry out meticulous agroecological analyses. Other interdisciplinary features are explored, chiefly those needed to attain a first-rate level of understanding of sustainable standards of development, based on local renewable resources.
Depending on the student's previous Bachelor and academic background, there is space allowed for individual profile inventiveness. Still, the students become fully acquainted with Project Management and the intricacies, possibilities, and challenges which arise in a project's course of action. Entirely adapted to both scientific research and enterprise settings and needs. At all times centered on the specifics of an appropriate use of the local resources.
There are ample opportunities to carry out parts of the program at our collaborative partner universities: Mekelle University, Ethiopia or Uganda Martyr's University.
The program contains courses and projects, of which 60 HEC are compulsory, 30 HEC optional, and 30 HEC consists of the concluding Master's thesis with a major in agricultural science.
Prerequisites

Previous studies

To be eligible for the Agroecology - Master's program, the requirements are a Bachelor's degree (undergraduate cycle) corresponding to a minimum of 180 HEC/ECTS, including 90 HEC/ECTS specialization in one of the following subjects/ educational areas:
Natural sciences
Economics/administration
Ethnology
Cultural geography
Geography
Human ecology
Leadership and organization
Political science
Sociology
Social anthropology
or the equivalent overseas degree,
AND specific admission requirements including English language proficiency demonstrated:
English B (Swedish secondary school) or equivalent.
Grade requirement: A minimum grade of Pass in the course above.
Last updated Jan 2018
About the School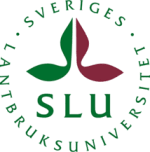 SLU (Sveriges lantbruksuniversitet – Swedish University of Agricultural Sciences) is a university with a clearly defined role in society: to take responsibility for the development of learning and exp ... Read More
SLU (Sveriges lantbruksuniversitet – Swedish University of Agricultural Sciences) is a university with a clearly defined role in society: to take responsibility for the development of learning and expertise in areas concerning biological resources and biological production.
Read less