close
Filters
See Results
Building a new business is always challenging and a bit risky, but with that risk comes the opportunity for substantial rewards. A Masters Degree in Entrepreneurship allows students to focus on such topics as forming a business plan, developing products, and leading a small business. Graduate study in Entrepreneurship also provides an introduction to the marketing, finance and accounting concepts… Read more
Building a new business is always challenging and a bit risky, but with that risk comes the opportunity for substantial rewards. A Masters Degree in Entrepreneurship allows students to focus on such topics as forming a business plan, developing products, and leading a small business. Graduate study in Entrepreneurship also provides an introduction to the marketing, finance and accounting concepts necessary to run a business. Whether you are just starting out in the business world, or looking to take your existing career in a new direction, a Masters Degree in Entrepreneurship can set you on the path to success.
Tourists have always flocked to Peru, with its stunning ruins, mountains, coastlines and culture; today, students are increasingly drawn to this country as a premier educational destination. Peru has a large number of universities which offer Masters Degree programs, and tuition tends to be reasonably priced. Graduate programs vary in length, but most take about two years to complete and some classes cater to the needs of international students.
If you are an aspiring business owner, and appreciate the global mindset provided by international study, a Masters Degree in Entrepreneurship in Peru can help take your career to the next level. Scroll through the options below and find an Entrepreneurship program that meets your needs!
Read less
1

Results in Entrepreneurship, Peru
format_list_bulleted Filters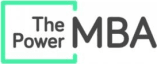 Featured
ThePowerMBA
Mexico City , Mexico +2 More
Ultra practical Master to become a reference in Digital Marketing.
Featured
Ultra practical Master to become a reference in Digital Marketing.
-
TIP! If you represent a school and want to add your programs to our listings, contact us here