Master's Degree in Sustainable Cities and Public Spaces
Home ›
Master ›
Master's Degree in Sustainable Cities and Public Spaces
Program Description
Cities around the world have grown three times faster than their real needs, and the situation in Mexico is no different. We are experiencing the effects of formal urban proliferation on the outskirts of cities and an exponential growth in the use of cars; consequently, the quality of public spaces has suffered as they have lost their vocation of areas for social interaction, thus creating conditions of inequality, insecurity, pollution, inaccessibility, and a lack of identity in urban areas.
In the face of an urban model in crisis, ITESO, in conjunction with the Department of Habitat and Urban Development, promotes graduate programs in Sustainability that address the growing environmental and social deterioration that urban spaces are undergoing at the local, national, and global levels.
The Master's Degree in Sustainable Cities and Public Spaces encourages the development of innovative and participatory projects that address social and spatial issues in urban areas and implement collaborative management for decision-making and the planning and design of intervention projects in public spaces, with the aim of achieving a sustainable habitat.
Objectives
The objectives of this program focus on:
Critically reflecting on the complex reality of today's society, particularly as it relates to the deterioration of human wellbeing and the natural environment.
Exercising responsible leadership to stimulate action and promote change from a sustainability perspective.
Implementing comprehensive solutions from different fields of knowledge, including practical and scientific applications.
Formulating indicators and public policies to promote visible and tangible results and to evaluate the dissemination of their progress, achievements, and learning.
Candidate profile
The degree program is aimed at professionals who are committed to society and its environment, and willing to address complex issues.
Graduates of Design, Architecture, Civil Engineering, Environmental Engineering, Planning, and other related fields, with interest and experience in the academic and professional issues in the city and its problems, who have a certification in the English language.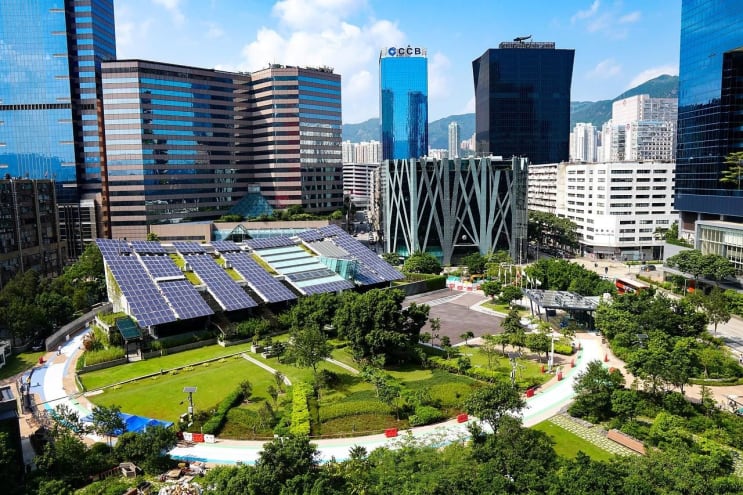 blazejosh / Pixabay
Reasons to study this degree program
You join a professional network of national and international social organizations and governmental entities that have been studying urban topics for over 40 years.
You join research and intervention programs, initiatives, and projects that focus on the social sustainability of habitat.
You develop a project that proposes real solutions.
You study with a faculty made up of researchers and professors with experience in the fields of sustainability, social management, public spaces, urban governance, urban planning, and design, participatory processes, among others.
You gain access to collaboration agreements with universities that belong to the Association of Universities Entrusted to the Society of Jesus in Latin America (AUSJAL, in its initials in Spanish).
You study at an environmentally-friendly campus with over 3,000 trees, fully-equipped outdoor working areas, smart buildings, and facilities adapted for people with different abilities.
You can use laboratories such as the Innovative Design Workshops, located a sustainable building that meets the specifications for certification in Leadership in Energy and Environmental Design (LEED), awarded by the U.S. Green Building Council and valid worldwide.
Learn more about the ITESO experience by taking a virtual tour of its beautifully landscaped campus.
ITESO has a broad offering of specializations, master's degrees and PhDs that can help you become a better professional and make contact with distinguished academics, leaders of civil organizations, government officials and businesspeople. No other private university in Western Mexico has more researchers belonging to the National System of Researchers, and many of our programs are listed on the National Registry of Quality Graduate Programs.
ITESO graduate programs give you access to networks of knowledge, in which researchers, experts, and students share academic, professional, social, cultural and economic projects. By studying at ITESO you get a close look at the work of renowned researchers who understand the human dimension of the issues they take on, who are genuinely interested in making relevant contributions to knowledge and offering viable solutions to concrete issues. These are the reasons why ITESO is recognized as the most important private university in Western Mexico.
Our professors are experts in their fields of knowledge; they lead projects with researchers from ITESO as well as from other universities. They actively participate in research and outreach projects and are committed to the values and foundations of our educational project.
Finally, our university belongs to the Jesuit University System, which within the private education sector has the most programs listed on the National Registry of Quality Graduate Programs (PNPC, in its initials in Spanish) of the National Science and Technology Council (CONACYT, in its initials in Spanish).
Graduate profile
The Master's Degree in Sustainable Cities and Public Spaces seeks to generate knowledge and train professionals to develop projects within the following Lines of Generation and Application of Knowledge, from which specific problem areas are derived.
Inadequate urban management and socio-spatial fragmentation.
Comprehensive management for the planning and design of public spaces implies the building of a participatory strategy, a series of actions that are carried out through a process of collective decision-making that includes all the actors involved, for example, civil organizations and government representatives, all of which are constantly changing and present different interests, points of view, and resources with regard to the issues being addressed.
Therefore, we must understand city management as a dynamic and complex process, and not as a fixed object to describe. This process includes elements of planning, participatory democracy and sustainable development. Likewise, the concept of human security in the urban environment is understood from a comprehensive perspective comprising physical, environmental and social security. These variables are considered vital elements for the social development and feasibility of our urban communities.
To obtain a master's degree, students must develop their final projects in any of the following areas:
Analysis of ill-defined spaces that contribute to social and urban fragmentation.
Insertion of built environments that promote the integration of the social fabric.
Study of deteriorated public spaces.
Programs and proposals for the preservation of urban architectural heritage.
Institutional mechanisms and agreements for the development of a democratic urban planning and governance system.
Analysis of the power relationships that influence decision-making about urban development.
Elaboration of public policies and an urban agenda.
Imbalance in the interurban system.
This line of research addresses the accessibility, connectivity, and sustainability of public spaces and assesses urban dangers and risks.
Accessibility refers to the relationship between public spaces and the economic and social dynamics that allow people to move around, to make use of these dynamics and meet their needs within a certain area. Connectivity implies the possibility of establishing transportation routes between different points of a transportation network or of different networks, or between users, corridors, itineraries; or the possibility of making any kind of trip.
The sustainability of public space is defined as the generation of an environment that is respectful of the ecosystem that sustains it, that makes use of energy systems that encourage energy savings, that chooses construction materials carefully and recycles or reuses waste materials, and that facilitates mobility.
The assessment of urban dangers and risks serves to promote the acquisition of technologies, protocols, regulations, laws, adaptations and/or reinstitutions of environmental components with the aim of increasing security in the face of the potentially harmful effects of geological, hydro-meteorological, physical, chemical, sanitary or socio-organizational phenomena.
In order to obtain their master's degree, students may develop their final projects in any of the following areas:
Analysis of urban mobility in terms of connectivity, permeability, and universal accessibility.
Abandonment of public spaces and the loss of a sense of community.
Sustainability assessment of compliance with urban quality-of-life standards (infrastructure, equipment, housing and services).
Urban risk assessment.
Public security in urban environments.
Processes for the appropriation and use of public spaces.
Study plan
The graduate program has a flexible curricular structure that allows students to enroll in courses that address their concerns and meet their educational needs within a framework that focuses on attaining objectives, developing the final project, and meeting the program's graduate profile.
The Study plan is divided into three curricular areas: Fundamentals; Research, Development, and Innovation (RDI); and Electives.
Fundamentals
The courses in this area define the academic field and the program's identity, and relates to the Lines of Generation and Application of Knowledge (LGAC's, in their initials in Spanish).
Critical debates on sustainability
Assessment and prognosis of urban models
Methods for comprehensive urban planning
Social habitat management strategies
Tools for the inclusive design of public spaces
Research, Development, and Innovation (RDI)
This area is closely related to the Advisory Support System. Its purpose is to accompany students in their process of defining, developing, writing and presenting their final projects. Students will receive group and personal advisory sessions called RDI courses.
RDI I
RDI II
RDI III
RDI IV
RDI V
Electives
The purpose of this area is to give students the chance to dialogue with other fields of knowledge outside of their own discipline, in order to generate knowledge and solve problems related to their project and object of study. This area draws on courses from all ITESO graduate programs and from other universities that have a collaboration agreement with ITESO.
Some examples of available courses:
Government and public administration
Theory and analysis of public policies
Strategic vision
Social science methodology
Socio-cultural theory and analysis
Advisory support system
The advisory support system seeks to encourage connections between students' research, innovation and development interests and the Lines of Generation and Application of Knowledge of each particular graduate program, as well as links to the rest of the graduate programs.

The advisory support system is based on a person-oriented approach and gives preference to collective production scenarios. It consists of interaction between students and advisors that is intended to provoke dissonance through constructive criticism, as a way to encourage reflection and the collective construction of knowledge.

The support system articulates different educational dimensions (individual, social and historical) in each one of the program's curricular periods. Advisory sessions can also be taken in pairs or individually.

The graduate program has a flexible curricular structure that allows students to enroll in courses that deal with their particular concerns and educational needs within a framework that focuses on meeting objectives, developing the final project, and acquiring the characteristics of the program's graduate profile.
Last updated Sep 2019
About the School

ITESO is the Jesuit University of Guadalajara. Founded in 1957, it belongs to a network of over 228 Jesuit universities around the world. They all share a 450-year-old tradition of Jesuit education, a ... Read More
ITESO is the Jesuit University of Guadalajara. Founded in 1957, it belongs to a network of over 228 Jesuit universities around the world. They all share a 450-year-old tradition of Jesuit education, a tradition that has historically been at the center of the world thought, known for educating leaders in all the fields of science and art.
Read less