Master's Degree in Psychopedagogy
Read more about this program on the school's website
Program Description
Type of education: Face-to-face.
Number of new entry places offered: 40
Total credits: 60
Languages taught: Spanish.
Guide price: € 45.02 per credit.
Master's Scholarship: see relevant information here .
goals
As a university Master's degree with professional orientation, one of its purposes is the training of professionals in the three fundamental areas of specialization of Psychopedagogy:
In the formal field, intervene and advise in the attention to the diversity of students with specific needs for educational support, manage psycho-pedagogical services in various fields for the diagnosis and psycho-pedagogical orientation and coordinate, design and dynamize projects in the formal field and not formal.
In the social and labor sphere, intervene and advise in adult education, professional development throughout life and the design of social, cultural and labor intervention programs in non-formal settings.
In the field of research, train researchers in the field of psychopedagogy, to improve practice and expand basic scientific knowledge for psychopedagogical intervention.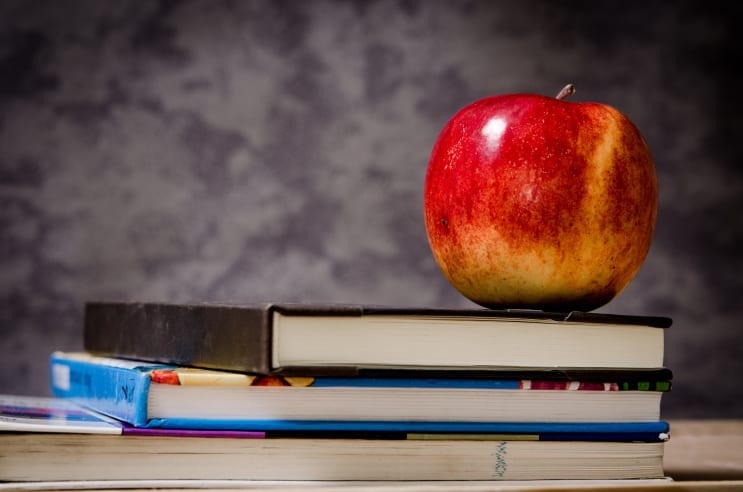 Academic year 2020-21
Course 1
| | | | | |
| --- | --- | --- | --- | --- |
| Code | Subject | Character | Credits | Offered |
| 609511 | Lifelong Learning and Professional Development | Optional | 6.0 | Yes |
| 609507 | Psychopedagogical Attention for the Specific Needs of Educational Support | Compulsory | 6.0 | Yes |
| 609509 | Coexistence and Conflict Prevention in Inclusive Educational Contexts | Optional | 6.0 | Yes |
| 609503 | Psychopedagogical Diagnosis in Formal and Non-formal Contexts | Compulsory | 6.0 | Yes |
| 609512 | Data Analysis and Design in Educational Psychology Research | Optional | 6.0 | Yes |
| 609505 | Didactic Innovations for Attention to Diversity | Compulsory | 6.0 | Yes |
| 609504 | Current Models in Educational Orientation | Compulsory | 6.0 | Yes |
| 609508 | Neuroeducation and Learning | Optional | 6.0 | Yes |
| 609514 | Practices | External Practices | 6.0 | Yes |
| 609510 | Psychopedagogical Programs in Non-Formal Contexts | Optional | 6.0 | Yes |
| 609506 | Psychopathology throughout the Life Cycle | Compulsory | 6.0 | Yes |
| 609513 | Technologies to Support Research and Educational Psychology | Optional | 6.0 | Yes |
| 609515 | Final work of master | Final Master's Project | 12.0 | Yes |
Recipients
Students who meet any of the requirements listed below, with the following order of priority, may access this University Master's Degree:
Bachelor or Degree in Pedagogy and Psychopedagogy.
Graduates of Master's degrees in Early Childhood and Primary Education and Social Education.
Graduates and graduates in Psychology.
Diplomas in Teaching, Social Education and Speech Therapy.
If there are available places, those university graduates who prove training and professional experience linked to educational contexts may access, after evaluating the academic and professional record of the students.
The selection will be made in accordance with the established criteria and procedures following the principles of objectivity, impartiality, merit and ability. For the selection, the following criteria will be taken into account:
Adequacy of the curriculum vitae to the profile of the program.
Previous studies, as specified in the access qualifications.
Academic record.
Previous knowledge of Theory of Education, Evolutionary and Educational Psychology, Psychobiology, Psychopathology, Evaluation and Diagnosis, Educational Research, and Didactics and School Organization.
Result of personal interviews, if the teaching commission considers it necessary.
A B2 of Spanish must be accredited for non-Spanish speaking students.
Why study this master?
Psychopedagogical intervention is considered as one of the pillars of improvement of the educational system and quality guarantee. The transition from Psychopedagogy as a second cycle degree to a Master's degree, based on European convergence, implies a new updated design for a professional who must continue to exercise the same functions, in the same fields that have been practiced so far: Psychopedagogical intervention teams in formal and non-formal contexts, external teams for educational and psychopedagogical orientation, psychopedagogical offices in social, community and work environments.
Regarding professional opportunities, this qualification enables the carrying out of tasks in these areas related to intervention and counseling for people with specific educational support needs in formal and non-formal settings, the design, development and evaluation of psycho-pedagogical programs in family contexts. , social, cultural and labor.
In addition, students who take the optional research subjects may choose the academic exit, oriented towards the Doctorate and, therefore, the completion of the doctoral thesis in this field.
Admission requirements for masters
Non-enabling university masters
Be in possession of any of the following titles:

Spanish official university degree .
Title issued by an institution of the European Higher Education Area (EHEA) and empowering in the country of issue for access to Master's education.
Title

of educational systems

outside the EHEA

that empowers in the country of issuance for access to Master's education,

homologated

or

declared equivalent

to the degree and academic level of Degree or Degree by the

Ministry of Education and Vocational Training

. In case of lacking the mentioned homologation or equivalency, it will be necessary to have

authorization or access permission

granted by this University.

Or be carrying out during the course in which you pre-enroll studies leading to the obtaining of any of the previous degrees and be in a position to prove the obtaining of the same before September 30, 2020 .
In addition, students from foreign educational systems, whose mother tongue is different from Spanish, must prove level B2 of the Spanish language (or higher) .
Specific requirements that any of the requested masters may have. You can consult it by accessing the website of the Master itself.
Last updated Apr 2020
About the School

La Universidad Complutense de Madrid (UCM) es una institución de larga trayectoria y amplio reconocimiento social que aspira a situarse entre las primeras universidades de Europa y a consolidarse como ... Read More
La Universidad Complutense de Madrid (UCM) es una institución de larga trayectoria y amplio reconocimiento social que aspira a situarse entre las primeras universidades de Europa y a consolidarse como centro de referencia para el continente latinoamericano.
Read less