Master's Degree in Official Statistics and Social and Economic Indicators
Home ›
Master ›
Master's Degree in Official Statistics and Social and Economic Indicators
Read more about this program on the school's website
Program Description
Type of education: Face-to-face.
Number of new places offered: 30
Total credits: 120
Languages taught: Spanish.
Guide price: € 45.02 per credit.
Master's Scholarship: see relevant information here .
goals
The Master's Degree in Official Statistics and Social and Economic Indicators focuses on the training of students who wish to work in the context of official statistics or similar fields (National Statistics Institute, Eurostat and public or private institutions for which official statistics is a central resource). This is a proposal that is part of the network of European Masters in Official Statistics (EMOS) * and, given its interdisciplinary nature, is aimed at students, professionals or researchers with statistical, mathematical and / or Social Sciences training.
* The European Union, through the European Statistical Agency (Eurostat) and the network "European Masters in Official Statistics" (EMOS), are betting on homogeneous and high-level training in official statistics. To achieve this goal, an advanced training context is being generated to prepare social scientists and statisticians to meet the challenges facing official statistics in the coming years. It is about promoting a homogenized European training that not only generates high levels of technical quality, but also respects the ethical criteria necessary to carry out work with such a high level of responsibility.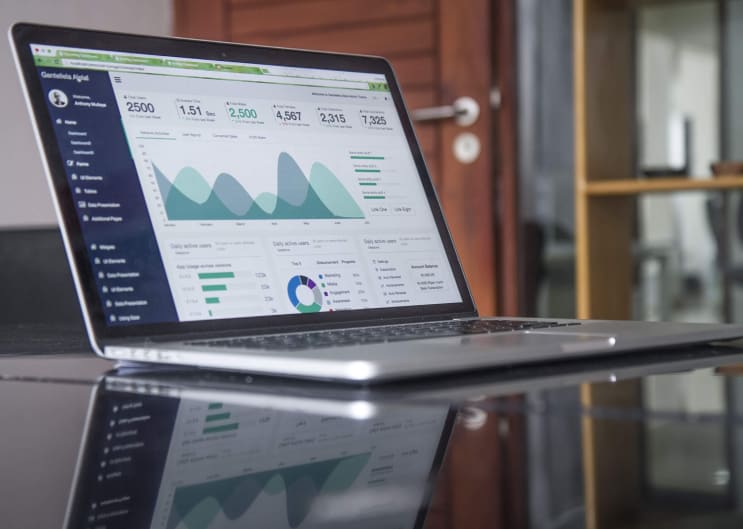 Structure
The Master's Degree consists of a total of 120 credits distributed in modules and subjects.
Leveling Module 1: 24 ECTS of training supplements

Subject of Leveling in Social Sciences (students with Mathematical or Statistical training): 24 ECTS
Leveling Subject in Statistics (students with training in Social Sciences): 24 ECTS

Module 2 of Compulsory Training: 35 compulsory ECTS
Compulsory Training Subject in Statistics and Computing: 24 ECTS
Compulsory Training Subject in Official Statistics (English): 11 ECTS
Module 3 of Advanced Techniques and Knowledge: 24 optional ECTS (12 ECTS of each subject)
Advanced Subject in Statistical Techniques: 12 ECTS
Advanced Subject in Social and Legal Sciences: 12 ECTS
Module 4 of Practices: 12 compulsory ECTS (in INE or institutions of the Interministerial Statistical Commission)
Module 5 of Final Master's Project: 25 compulsory ECTS
Recipients
As it is a multidisciplinary University Master's degree , the priority profiles it is aimed at are: people with accredited training and / or experience in the areas of Mathematics and Statistics. However, candidates with other degrees will be considered.
Why study this master?
In the context of the Information Society, the training of experts adapted to the new academic and socio-economic needs is a priority. To do this, this University Master's Degree has a triple function: it offers useful training for all those interested in working within the framework of official statistics in the context of the Information Society; secondly, it trains students to use the indicators and tools of the Social Sciences; On the other hand, it complies with the conditions of excellence required by the "European Master on Official Statistics" (EMOS) network promoted by Eurostat.
Admission requirements for masters
Non-enabling university masters
Be in possession of any of the following titles:

Spanish official university degree .
Title issued by an institution of the European Higher Education Area (EHEA) and empowering in the country of issue for access to Master's education.
Title

of educational systems

outside the EHEA

that empowers in the country of issuance for access to Master's education,

homologated

or

declared equivalent

to the degree and academic level of Degree or Degree by the

Ministry of Education and Vocational Training

. In case of lacking the mentioned homologation or equivalency, it will be necessary to have

authorization or access permission

granted by this University.

Or be carrying out during the course in which you pre-enroll studies leading to the obtaining of any of the previous degrees and be in a position to prove the obtaining of the same before September 30, 2020 .
In addition, students from foreign educational systems, whose mother tongue is different from Spanish, must prove level B2 of the Spanish language (or higher) .
Specific requirements that any of the requested masters may have. You can consult it by accessing the website of the Master itself.
Last updated Apr 2020
About the School

La Universidad Complutense de Madrid (UCM) es una institución de larga trayectoria y amplio reconocimiento social que aspira a situarse entre las primeras universidades de Europa y a consolidarse como ... Read More
La Universidad Complutense de Madrid (UCM) es una institución de larga trayectoria y amplio reconocimiento social que aspira a situarse entre las primeras universidades de Europa y a consolidarse como centro de referencia para el continente latinoamericano.
Read less