Master's Degree in Energy Technology and Management for Professionals
Home ›
Master ›
Energy ›
Master's Degree in Energy Technology and Management for Professionals
Program Description

Energy Technologies and Management Master Program for Professionals
The Energy Technologies and Management (ETM) Master Program for Professionals was started by Sabancı University, Faculty of Engineering and Natural Sciences in the 2013-2014 academic year for executives and aspiring professionals who wish to specialize in energy industry, and continues with new students, content that evolves constantly based on the requirements of the industry, and a widening circle of professors.
The program is based on three pillars to serve the needs of its participants and the energy industry:
Equipping students with the multidisciplinary knowledge and dimensions of energy studies (engineering, management, politics, law, environment, finance among others);
Enabling executives in energy business to share their knowledge and experience with students to help them gain practical skills;
Creating a university-industry cooperation platform through midterm and graduation projects to sustain collaboration between energy companies and authorities, professionals and researchers or academics who undertake studies in this area.

In today's world, energy security is a major challenge. Renewable and sustainable technologies, energy-efficient product requirements, new energy market structures and environmental policies are being integrated into the global and national energy landscape.
Professionals with focused training in energy technologies and management are in demand. Executives, managers and policy makers must remain up-do-date on the latest resources, incentives and technologies to make choices that are smart, sound and reliable.
The program is for professionals and graduates with broad training in engineering, economics, business administration, policy and regulation. Candidates can arrange study programs suited to their interests and aspirations through their choice of optional courses and research projects.
Program Structure
Energy Technologies and Management is a non- thesis, 12-month program consisting of three semesters (Fall, Spring and Summer) of 14 weeks each. Courses begin in September and are completed in September of the following year.
6 hours of courses are scheduled during the week, and 6 hours on the weekend.
The program consists of 10 modules (30 credits) and a non-credit graduation project course
Courses are designed as "modular". The difference from a conventional course is that modules focus on a specific subject for a short period of time, and are delivered by multiple subject matter experts rather than one lecturer. Each module is completed in 7 weeks and 42 hours of courses (6 hours per week). The module coordinator is responsible for designing and planning the module, and module courses are given by different lecturers.
Lecturers include Sabancı University faculty members, visiting faculty from other universities, and professionals experienced in the energy business.
6 of the 10 modules are "compulsory" because they are designed to equip participants of the program with fundamental knowledge of the technical, management and social aspects of the energy industry. Starting by the second half of the spring semester, students are offered 4 elective modules for specializing on technical/engineering or management aspects.
All courses are delivered in English.
Course content and teaching approaches were tailored for an audience of professional learners.
Reasons to Choose the Energy Technologies and Management Graduate Program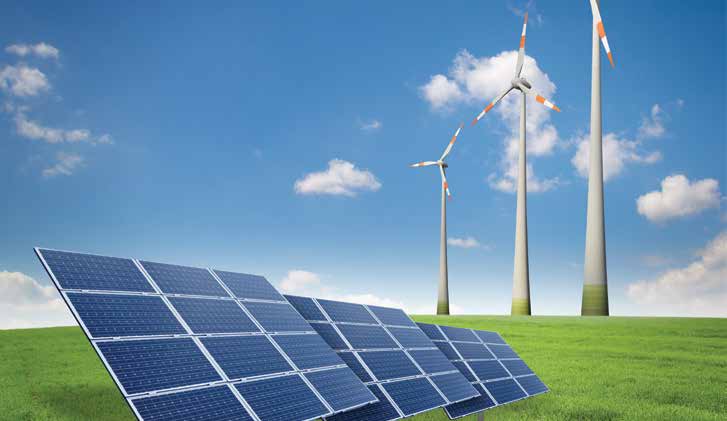 The curriculum of ETM was developed to meet the human resources and competence needs of the industry and as a result of a process actively led by industry representatives through their recommendations.
The objectives of the program are to equip participants with the skills to:
Make a comparative analysis of the specifications, strengths and weaknesses of conventional and renewable energy systems,
Create energy portfolios for companies by making investment decisions that consider technical, economic and social factors,
Prepare feasibility analyses for energy projects prior to investment decisions,
Apply scientific decision-making techniques,
Analyze factors that affect energy supply and security,
Acquire up-to-date information on regulatory issues, national and international policies, incentives and subsidies in the energy business,
Analyze the dynamics, key actors, future trends and national and international policies in energy,
Learn about electricity distribution and the workings of the market,
Lead risk management, project management and stakeholder communication processes for investment decisions,
Specialize on subjects such as technology, innovation and R&D process management, intrapreneurship and entrepreneurship,
Learn about business development processes in international energy markets, analyze the dynamics and characteristics of these markets,
Gain knowledge on climate change, the environmental impact and social cost of energy, and carbon economy to facilitate correct decisions in investment processes.
ETM is a platform for "learning together" where executives and future executives from different disciplines, sectors and levels of experience share complementary knowledge and insight. Participants are carefully chosen with consideration for their contributions to each other and the program. All participants are particularly encouraged and expected to take active part in and contribute to this network of knowledge and cooperation during and after their studies.
Who is it for?
The target audience of the Non-Dissertation Graduate Program in Energy Technologies and Management is professionals with backgrounds in engineering, fundamental sciences, economics, management, politics and public policy, and experience in the energy sector or other industries, who wish to specialize in energy. We aim our students to receive a practical education and gain competency in technology and innovation management, entrepreneurship, technology policies, project management, stakeholder communication and risk management through multidisciplinary studies. Module content starts from the basic level and advance progressively to ensure that participants from different walks of life gain the fundamental knowledge and skills.
Admission Requirements
Applications for non-thesis master's programs are evaluated by the respective Admission Jury along with individual program entries. Admission is finalized by the approval of the related Graduate School Board upon the recommendation of the Jury and announced to the applicants.
Applicants may be called for interviews. Periods for application are announced in Academic Calendar.
Your registration will be done upon the approval of Turkish Higher Education Council regarding the equivalence of the last graduated higher institution and the course of study.
Online Application Form: Print-out of Completed Application Form should be added to the Application Package.
Official Transcript: Sealed and taken from Student Resources/Affairs of the applicant's university indicating the courses and grades taken.
Statement of Purpose: A summary of the candidate's reason for applying to the program, their program and career objectives, motives and expectations.
Curriculum Vitae (CV): Candidates must submit an up-to-date Curriculum Vitae.
Photograph: One passport-sized photo is required.
Two Letters of Recommendation: These should be either submitted online or posted in a sealed envelope. Both reference letters from candidates' workplace are only acceptable if the candidate has been working for more than five years.
Degree Requirements: An undergraduate degree is required in order to apply for master's degree programs. An applicant should have an undergraduate or graduate diploma in order to be admitted to a graduate program. Applicants must complete their previous degree programs by the admission period at the latest.
English Proficiency Exam Result:
TOEFL Internet-based test (IBT): Min. score 78
PTE Min. score 48
CAE Min. score B
CPE Min. score C
KPDS, ÜDS, YDS, e-YDS Min. score 65
ELAE Candidates must obtain a satisfactory score in the Sabancı University English Language Assessment Examination (SU-ELAE).
The application deadline for the Academic Year 2017-2018 Fall Term:
Early Application Period: January 2nd - June 2nd, 2017
Interviews: June 6th, 2017
Application Period: August 18th, 2017
Interviews: July and August 2017
Last updated Jan 2021
About the School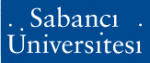 With science, technology, and social structures advancing day by day, the world needs more qualified individuals who possess the knowledge and skills required to pursue a career anywhere in the world. ... Read More
With science, technology, and social structures advancing day by day, the world needs more qualified individuals who possess the knowledge and skills required to pursue a career anywhere in the world. Aware of this pressing issue, in 1994 the Sabancı Group decided to establish a "world university" led by the Sabancı Foundation. The seeds of Sabancı University, the Sabancı Group's most comprehensive social responsibility project in the field of education, were sown in the summer of 1995, at a search conference. Right now, Sabancı University is the highest ranked Turkish university in THE World University rankings and only one of the two Turkish universities that rank in the top 500. Sabancı Holding is a strategic portfolio company that focuses on creating value add with the Group's ecosystem and prioritizes a high-performance culture. Sabancı Group companies currently operate in 12 countries. Sabancı Group has 70 companies and 60.000 employees. These enterprises collectively have also contributed significantly to the development of Turkey's economy. Sabancı Holding's own shares, as well as the shares of its 11 subsidiaries, are listed on Borsa Istanbul (BIST) and constitute 8.1% of total market capitalization of Turkish equity market.
Read less