Master's Degree in City Resilience Design and Management
Home ›
Master ›
Master's Degree in City Resilience Design and Management
Program Description
About
This master's degree is an innovative, international and multidisciplinary education program that teaches students how to operationalize the most urgent calls for building more resilient and sustainable cities through urban planning and design, and how to frame adequate policies and governance models. This one-year program provides the most up-to-date perspectives, methods, and tools for dealing with the threat of climate change, natural disasters and the social and technical transformations required to minimize the environmental impact of the current global urbanization trends while addressing social justice.
Reasons to study this master's degree
International professors and a global multidisciplinary perspective: This master's degree has been framed and supported by the International Urban Resilience Research Network, and the program is taught by professors from some of the most prestigious universities and research centers dealing with urban resilience in different parts of the world. The programme's global and multidisciplinary perspective (it addresses the environmental, social, economic, planning and political aspects of urban studies) enables students to learn about and understand resilience challenges on an international, national and local city level, thanks to the dense network of research and teaching partners involved in this master's degree.
Wide range of job opportunities: The program is supported by the most prestigious foundations, networks, and agencies dealing nowadays with city and community resilience. It includes a mandatory job placement period, which provides students the connections and work experience needed to ensure a successful and international career. A long list of cities from different continents has also pledged their support to the master's program in the form of job placement opportunities in their city resilience units.
Bridging research and practical experience with an innovative educational model: In this master's program, students will bridge science and policy through workshops and active involvement in panel-like classes, fostering different points of view and constantly re-framing the business-as-usual strategies often seen in the creation and management of resilient cities.
Presentation
In a world increasingly threatened by complex and rapid urbanization and environmental, climatic and socio-economic change, this program was created to meet the city practitioners' need to understand better and frame integrated strategies when implementing urban resilience policies and projects. At the same time, resilience is being addressed by different disciplines and from a wide range of perspectives, which sometimes conflict in their meanings, approaches, and methods, leading to a fragmented and confusing framing of urban resilience. This master's program provides the necessary interdisciplinary bridges, linking an integrated perspective on urban resilience to the management tools needed to design and implement city resilience.
Overview, objective and structure
The Master's Degree in City Resilience Design and Management is a one-year, full-time master's program developed and coordinated by the International Urban Resilience Research Network and hosted by UIC Barcelona. Its title reflects the need to go beyond the "building resilient cities" paradigm, taking resilience as a process expressed through a set of capacities and emotional responses to a range of impacts; one that cannot be just "built or designed", but must be managed.
The aim of this master's degree is to provide students multiple perspectives and the multidisciplinary skills, tools and knowledge future city resilience officers require.
The program is divided into 3 main blocks: on-site classes, a research project, and work experience. The first part of the course follows a logical sequence that starts with theoretical aspects of resilience and urbanization processes. The next four modules explore and integrate different views on resilience, related to i) the built environment and infrastructures; ii) nature and urban ecosystems; iii) economic and city services resilience, and iv) community resilience. The final and most extensive module uses a set of international case studies and workshops (on governance models, leadership and tools for managing resilience) to explore the challenges of implementation. As the course moves forward, Barcelona will be used as a case study due to its experience in resilience, and students will have the opportunity to take part in a workshop with the Barcelona Urban Resilience Lab.
Through these workshops, students will be linked to organizations, institutes, and city resilience offices worldwide, giving them the opportunity to apply their learning and skills through job placement opportunities, supporting their career and city resilience strategies for a more sustainable urban future.
Prospective students
This program is intended for university graduates from the following areas of urban studies:
Urban and Regional Planning
Urban Design
Geography
Social and Political Sciences
Engineering
Landscape and Environmental Design and Management
Regional Economy, Ecology.
Work placement
Work placement is an important part of this master's program, as it aims to bridge the gap between theory and practice. Students will, therefore, be required to complete a 20 ECTS work placement (for a minimum of four and a maximum of five months, depending on the host partner).
The host partners are mainly city resilience offices from diverse cities in different countries around the world, whose work in resilience will be introduced to students during the first six months of the program. Other possible destinations include international organizations, NGOs, and multilateral agencies. Among these, the Rockefeller 100 Resilient Cities Initiative, UN's City Resilience Profiling Programme and METROPOLIS, among others, stand out as key partners (for the full list of cities and organizations, please contact the program coordinators).
Who can apply?
This program is intended for city practitioners and consultants with at least 2 years of work experience in fields related to sustainability and resilience, as well as university graduates from the following fields: Planning, Management, Urban Design, Engineering, Environmental, and Social Sciences, Political Science, Geography and Architecture.
Required level of education: Graduate Degree or Bachelor's Degree
How to apply
Register online
E-mail the following documents to your designated program advisor:
Photocopy of your passport
1 passport-size photo
A certified* copy of your diploma**
A certified* copy of your academic transcript
A signed copy of the UIC Barcelona general terms and conditions (attached to the confirmation e-mail you will receive after registering online)
A signed copy of the UIC Barcelona data protection form (attached to the confirmation e-mail you will receive after registering online)
A filled in and signed copy of the grant survey referring to any external grants/financial aid for which you may have applied
A CV in English (maximum 2 pages)
Motivation letter specifying what you expect from this program and why you think you should be accepted (please include your Skype username in your signature)
* Document must have an official stamp from your university
** If you are yet to receive your Diploma, please submit the proof of payment of the diploma issue fees or a document from your university certifying your expected date of graduation.
Last updated Dec 2019
About the School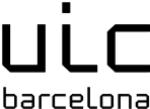 The Universitat Internacional de Catalunya (UIC Barcelona), offers you a highly personalized university education with a strong vocational element. Since 1997 we have been teaching people based on aca ... Read More
The Universitat Internacional de Catalunya (UIC Barcelona), offers you a highly personalized university education with a strong vocational element. Since 1997 we have been teaching people based on academic rigor, university life, and enriching life experiences. We have 15 degree programs and a wide range of Master's and Postgraduate degrees as well as continuing education courses in the areas of knowledge you are interested in.
Read less