Master's Degree in Assessment and Evaluation
This program aims to train the next generation of assessment and evaluation specialists, combining technical and analytical skills with communication and representation skills.
Photo: Øystein Andresen/University of Oslo
Assessment and Evaluation
Assessment and Evaluation are at the heart of modern society where quality assurance of education is crucial, where testing practices at school are debated in the media, where training and selection foster the human capital vital to successful companies, and where accountability questions ask for evidence-based policy and decision making.
Assessment
"The more you teach without finding out who understands the concepts and who doesn't, the greater the likelihood that only already-proficient students will succeed."- Grant Wiggins
Assessment refers to a wide variety of methods and measurement tools used for multiple purposes:
Assessment of learning involves measurement of learning and achievement against set standards. It can happen on the individual, institutional or system level and often ends up producing a summary of performance in terms of score, rank or grade, for example, used in selection and admission decisions or for monitoring purposes.
Assessment for learning involves gathering evidence about individuals' knowledge, understanding, and skills, throughout the teaching and learning process to inform instruction practices. It usually has a more formative nature as the focus is often on developing effective instruction and providing diagnostic feedback to individuals.
Assessment as learning involves individuals actively monitoring their own learning and using a range of strategies (e.g., peer and self-assessment and reflection) to decide what they know and can do and what they need to learn next. This is an approach often taken by autonomous learning technology programs.
Evaluation
"One of the great mistakes is to judge policies and programs by their intentions rather than their results" - Milton Friedman
Data on these types of assessments can be and are systematically collected, analysed, and used for evaluating and answering questions about the effectiveness and efficiency of various interventions, policy changes, programs, and project innovations in education and business alike. The types of assessments span the whole spectrum, from small-scale diagnostic or in-class tests to on-the-job assessment centers, university admission tests, government job recruiting exams, large-scale national standardized examinations, or international assessments that compare different countries.
As assessment and evaluation have become essential in evidence-based education and business, there is a growing demand from both public and private sectors for professionals that bridge the field of academic research and professional practice when working with assessments and evaluations that drive evidence-based decision making. Highly specialized training is necessary for soundly developing, administering, analysing, and reporting the results from any assessment or evaluation.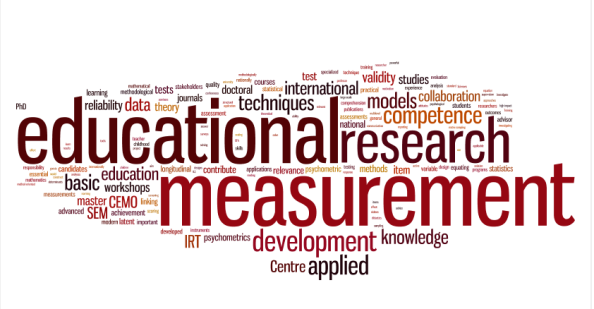 Why choose this program?
Relevant to Society
Assessment and Evaluation are at the heart of modern society, where quality assurance of education and grading is crucial, where testing practices at school are debated in the media, and where accountability questions ask for evidence-based policy and decision making. In addition, lifelong learning and professional development of practitioners working with test development, analysing data or selection processes of all kinds is highly important for job recruitment, up-to-date work quality and promotion.
State of the Art
Developing new assessment and evaluation tools requires completing the full research and development cycle of an instrument
creative design, piloting, qualitative cognitive labs
sampling and data collection
data analysis, reporting and communication of results
maintenance of the instrument, monitoring of short- and long-term consequences of its use, and redesign.
The program intends to train you in all these aspects with attention to historical traditions, but also including new cutting edge technology such as computerized adaptive testing.
Photo: Øystein Andresen/University of Oslo
Interdisciplinary Skills
Assessment and evaluation systems are the result of interdisciplinary teamwork, where quantitative and qualitative research expertise intersect with content knowledge and background information, where people connect with technology, and where theory meets practice, all within boundaries set by end-users and the target audience being assessed or evaluated. Hence, you will be explicitly spending time on developing and enhancing your methodological research toolkit and practicing analytical and communication skills during the master program to facilitate this endeavour.
This combination of so-called hard and soft skills provides you with a big plus on the current job market.
Actively Connected
The academic program is directly connected to acitivities and applications in government and industry, with guest lecturers from private enterprises, research institutes, and governmental or non-governmental agencies to address current issues and debates.
international partners
Norwegian partners: Kompetanse Norge; NIFU Nordic Institute for Studies of Innovation, Research, and Education; Naturfagsenteret (University of Oslo); National Centre for Reading Education and Research (University of Stavanger)
In context of your master's thesis, you can work on problems and projects from these partners.
International
This study program brings together students, teachers, and partner organizations from across the world.
The language of education in the master program will be English
The involved academic staff consists of national and international scholars currently coming from 10 countries spread out across the continents (Europe, America, Asia, and Africa). This will allow us to give you a Norwegian, a Nordic, and an international perspective on assessment and evaluation.
Learning outcomes
After completing the program, you will be able to develop new assessment and evaluation tools according to the full research and development cycle of a measurement instrument.
Knowledge
Demonstrate an understanding of current paradigms and related societal debates in the field of assessment and evaluation.
Demonstrate an understanding of classical measurement approaches as well as more modern test design techniques based on item response theory.
Skills
Qualitative:Make sense of the user's perspective through cognitive lab principles and techniques.
Quantitative:Apply principles & state-of-the-art statistical techniques (and software) to analyze and learn from data.
Design:Apply best practices to design and administer high quality measurement instruments.
Communication:Write papers, research reports and policy briefs, present posters, and deliver talks in academic and professional settings.
Competence
Initiate and contribute in a constructive but critical way to the discussion of existing assessment or evaluation systems, particularly as they relate to issues around validity and reliability.
Career opportunities
Upon graduating, you will have a solid foundation related to assessment and evaluation. Both for everyday professional practice like monitoring and accountability, qualification, and evaluation and for broader research purposes.
Potential Employers
Policy institutes and research departments at national and international government agencies and non-governmental organizations

International context: e.g., UNESCO, OECD, IEA, World Bank
Norwegian context: e.g., NIFU, Kompetanse Norge, NOKUT, UDIR, Norwegian Ministry of Education and Research

Human resource management, assessment centers, and consultancy in the commercial and governmental segment, including the military
Educational and pedagogical institutes, school owners (municipalities and counties), and other organizations promoting life-long learning and professional development
Further Studies
A Master of Science in Assessment and Evaluation also qualifies graduates for further Ph.D. studies in the broad field of social sciences, both in Norway and abroad. If you are interested in pursuing an acedemic career, with a specific focus on assessment and evaluation in education, we suggest that you explore the opportunities to join our Centre for Educational Measurement as a Ph.D. student.
From studies to employment
The Career Services can provide:
Career counseling
Help with your CV, cover letter and preparations for the job interview
Admission
This study program starts in August.
When to apply
EU/EEA/Swiss applicants:from 1 February until 1 March
Nordic citizens and applicants with a permanent or renewable residence permit in Norway:from 1 February until 15 April
Non-EU/EEA applicants:from 1 October until 1 December
How to apply
When you apply for admission you can choose between a
Fulltime option
Part-time option (only open to EU/EEA/Swiss applicants, Nordic citizens and applicants residing in Norway)
Price
No tuition fees.
Admission requirements
Admission to master's degree studies requires:
Higher Education Entrance Qualification and a completed bachelor's degree comparable to a Norwegian bachelor's degree. Applicants with foreign education, please refer to the country list.
a specialization defined by the program
a minimum grade average of C (in the Norwegian grading scale) or equivalent from the specialization in your degree.
a language requirement documented by one of the tests/exams below:
a) Passed examination in English foundation course (140 hours/5 periods per week) with a minimum grade of 4 in Norwegian upper secondary school (or an equivalent grade from a Nordic upper secondary school) or passed examination in English from second and/or third school year in Norwegian upper secondary school, or
b) An internationally recognised English language proficiency test.
The minimum requirement for admission is at least a good second class honours degree (or equivalent) within social sciences, the humanities, or natural sciences. A degree in business studies does not qualify.
Prior education in areas related to assessment and evaluation is not required for admission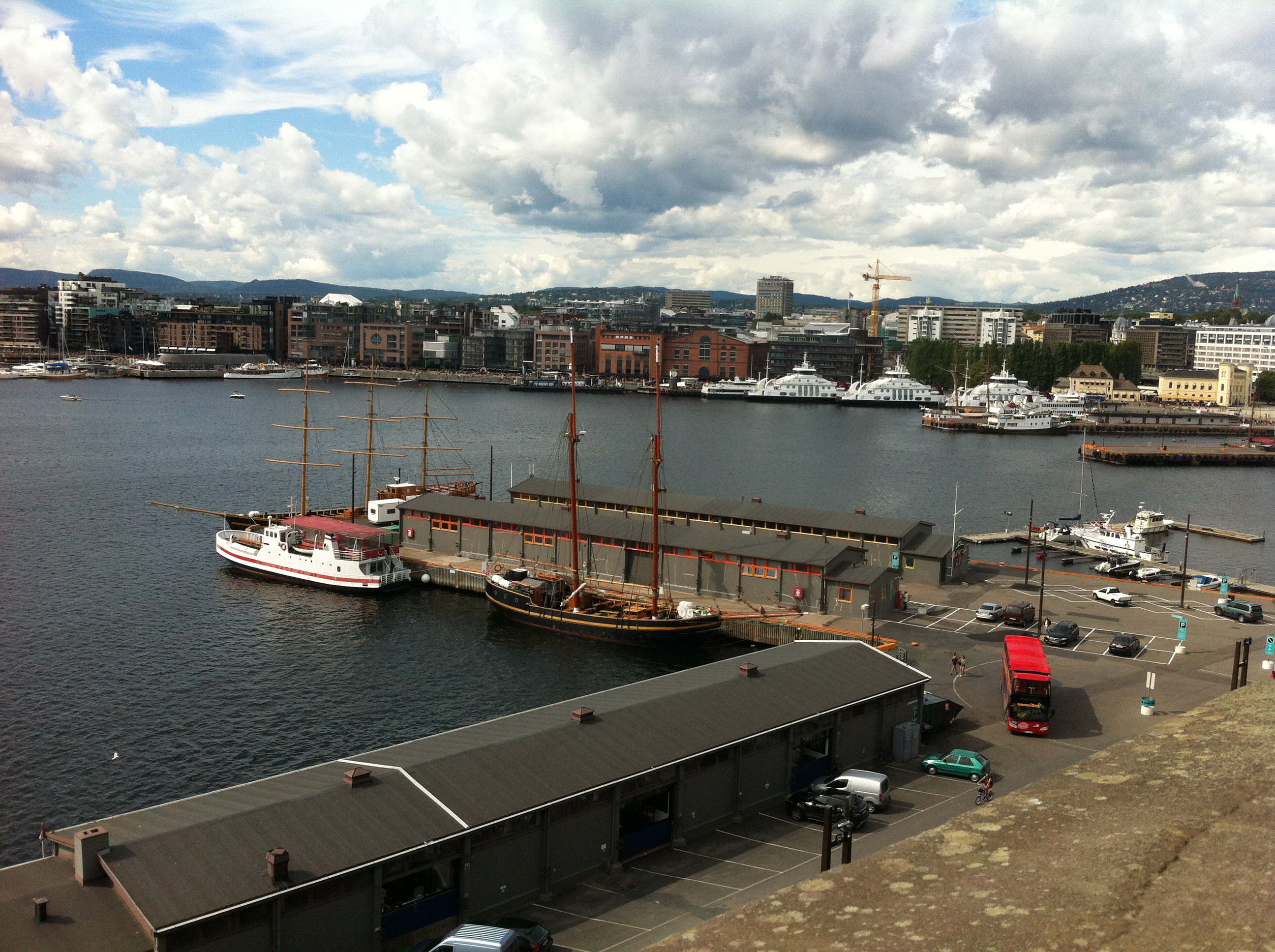 Documentation
You have to upload all required documents in UiO's online application portal.
In addition
Upload a one page letter of motivation explaining your interest in the program, potential relevant prior education or experience related to test development, and reasons for applying to the program.
Ranking of applicants
Applicants are ranked according to their grade average in the specialization of their degree. Applicants who cannot be ranked according to their grade average, will be ranked on the basis of an individual assessment.
Admission to this program is usually highly competitive. Please note that even if you fulfill the minimum grade requirement, this does not guarantee you a study place in the program.
You normally cannot be admitted to a master's degree program or study option within the same subject area as a previously completed master's degree at the University of Oslo.
The admission committee may give you additional points for your letter of motivation.
Recognition of prior education
If you have previous higher education, you may apply for specific recognition of this education as part of your degree. Education from both Norwegian and non-Norwegian higher education institutions may be recognised. Recognition depends upon whether the education meets the specific requirements of your degree.
This school offers programs in:
Last updated January 19, 2018