Master's Degree in Arts and Cultural Management
Home ›
Master ›
Arts ›
Master's Degree in Arts and Cultural Management
Program Description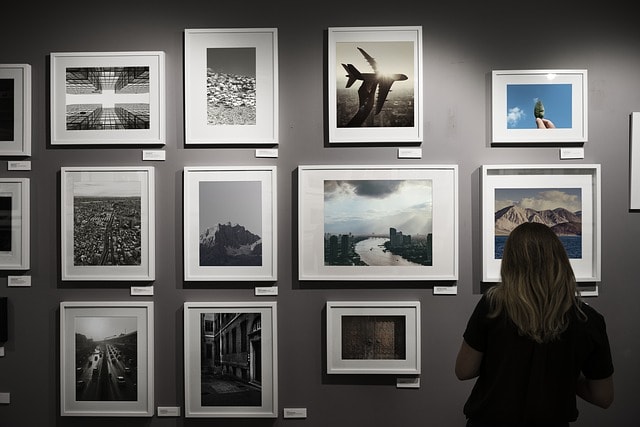 Begin your training as a cultural manager and position yourself in an emerging industry that is creating jobs. The UIC Barcelona Master's Degree Program in Arts and Cultural Management takes a practical, international approach to the field.
You'll acquire in-depth knowledge from an entrepreneurial perspective about the work processes involved in cultural products and services. Besides subjects in key areas, the program also includes subjects that promote leadership and the use of new technologies.
Students also learn about the work dynamics of the two specialization pathways: the visual arts and cultural heritage, and creative cultural industries. The aim is to ensure you acquire a multi-purpose, multidisciplinary profile so you can work in the area of cultural policies, institutions, and projects. This master's program is closely linked to the city of Barcelona, which boasts a first-class cultural panorama and numerous international projects.
The classroom sessions are combined with study visits where you will have the opportunity to visit cultural facilities and institutions and learn from their managers. You will also have Master Classes and workshops given by national and international experts.
* This master's degree program is an official postgraduate program adapted to the regulations of the European Higher Education Area (EHEA) with a quality assessment by the Catalan University Quality Assurance Agency (AQU Catalunya) and the Spanish Agency for Quality Assessment and Accreditation (ANECA).
Objectives
The UIC Barcelona gives you the tools you need to become a cultural manager.
The objectives of the master's degree program include:
To offer a reflection on the theory of culture in the 21st century and its social effects.
To provide instruction about the characteristic features of local, national and international cultural policies.
To teach students how to analyze a society's cultural fabric and prepare a diagnosis of needs and opportunities.
To ensure students can apply management tools to the subjects of financing, financial management, human resources, marketing, communication, scheduling and production in relation to cultural events.
To encourage the acquisition of personal entrepreneurial skills.
To provide instruction about the specific management requirements of each cultural area.
To teach students how to evaluate cultural projects and programs.
To introduce students to professional practice.
To encourage a sense of social responsibility and ethical commitment.
Who It Is Aimed At. Incoming Student Profile
This master's program is for you if you have a university degree (with or without job experience) and are interested in analyzing the problems raised by cultural management.
It is designed particularly for:
Recent young university graduates who want to receive training as cultural managers.
Active professionals with several years of experience who want to improve their training in management and management processes and methods.
Competencies. Outgoing Profile
The program is designed to gradually equip students to handle the specific skills and competencies required in cultural management, including:
Analyzing a society's cultural fabric and preparing a diagnosis of needs and opportunities.
Designing, scheduling, managing and assessing cultural projects.
Creating, managing and leading interdisciplinary human teams.
Attracting and managing economic resources in relation to cultural projects, companies, and institutions.
Designing marketing and communication strategies in the area of culture.
Being familiar with and applying new technologies in the process of cultural management, production, and dissemination.
Encouraging a sense of social responsibility and ethical commitment.
Academic accreditation
UIC Barcelona Master's Degree in Arts and Cultural Management
Curriculum
The curriculum is organized into six modules, four of which correspond to on-site classes that provide the theoretical and practical framework of the Master's, and these modules cover three trimesters (from October to June). The fifth and sixth modules involve professional work experience and the final Master's dissertation and are undertaken throughout the entire academic year.
Module 1: Theoretical and Practical Principles for Cultural Management
October - December
Tools for Managing Culture
Cultural Marketing
Society and Culture in the 21st century
Cultural Institutions and Policies
Module 2: Tools for Cultural Management
January - March
Funding for Culture
Legal Aspects of Cultural Management
Cultural Communication
Creation of Cultural Companies
Module 3: Creativity and Cultural Entrepreneurship
January - June
Creation of Cultural Companies
Leadership, Culture, and New Technologies
Module 4: Analysis and Management of Cultural Sectors
April – June
Visual Arts Management (Spanish)
Cultural Heritage Management (Spanish)
Curation Management and Exhibitions (Spanish)
Publishing Industry Management (English)
Audiovisual Industry Management (English)
Performing Arts Management (English)
Module 5: Internships in cultural companies and institutions
Module 6: Final Master's Degree Project
Internship
UIC Barcelona has a wide-ranging work experience program that covers more than 251 cultural institutions and companies in Barcelona, Spain, and other parts of the world. They have very interesting profiles including small and large companies from all cultural sectors.
The internship is based on an agreement between the University and the companies.
Objectives
The objectives of the work experience are:
To understand how entities or companies that offer products or cultural services work.
To understand the overall process of a cultural product or service.
To join a team and learn the dynamics of the company or institution.
To manage an aspect or part of the project or service according to predetermined targets.
To analyze and reflect on work experience, and make a critical assessment of the work carried out.
Operation
Internships are one of the cornerstones of the curriculum in the Master's degree in Arts and Cultural Management. They allow students to temporarily work for a company or cultural institution while applying the knowledge acquired throughout the academic year and while developing the professional competencies which are specific to cultural managers.
This compulsory work experience is awarded 12 ECTS and is equivalent to around 250 / 300 hours of work to be carried out during the academic year or the summer holiday. The internships' coordinator will supervise that the work plan is related to the Master's objectives and that the students acquire the learning outcomes related to cultural management. At the end of this period, students will present a report which will contain a description of the work they undertook as well as a critical evaluation of their own performances.
It is highly recommended that the student have a B2 level of Spanish in order to guarantee a good internship experience in Spain. Students will have to take a Spanish test and according to their level, the university will suggest the appropriate course. This service is available at the UIC Barcelona. The level of Spanish is not mandatory but it may delay the search process.
Professional opportunities
UIC Barcelona's commitment is to provide students with the best education possible. Students who complete the Master's Degree in Arts and Cultural Management will acquire the skills required to work in the following areas:
Managing cultural projects in public administration (at a local, district, regional or state level) or in multipurpose administration centers: the government, museums, theatres, cultural centers, multicultural centers, etc.
Os involved in international and cultural cooperation, etc.
Admission criteria
While all candidates who meet the access route requirements will be considered, acceptance will be determined based on the following criteria:
Personal academic transcript of the earned degree
Professional and academic CV
Admission test
Personal interview
Last updated Mar 2020
About the School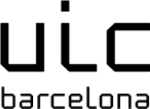 The Universitat Internacional de Catalunya (UIC Barcelona), offers you a highly personalized university education with a strong vocational element. Since 1997 we have been teaching people based on aca ... Read More
The Universitat Internacional de Catalunya (UIC Barcelona), offers you a highly personalized university education with a strong vocational element. Since 1997 we have been teaching people based on academic rigor, university life, and enriching life experiences. We have 15 degree programs and a wide range of Master's and Postgraduate degrees as well as continuing education courses in the areas of knowledge you are interested in.
Read less