Master's Degree in Architecture and Design Business Management
Home ›
Master ›
Master's Degree in Architecture and Design Business Management
Program Description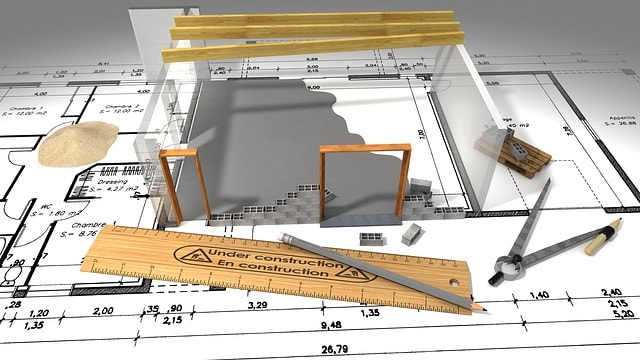 Within the business sphere of the technical/creative world, there is a marked shortage of professionals with knowledge specific to their particular discipline and the skills to develop and properly manage a company.
The Master's Degree in Architecture and Design Business Management strives to ensure that you will be able to bring distinctive value to your profession through business know-how. This knowledge will bolster your capacity to expand your business and increase your chances of joining the leading companies in your sector, which are in need of professionals with technical knowledge and a versatile, innovative and strategic business mind.
With this master's degree, you will receive the training needed to set the Project Management Professional Exam and become a certified project manager with the Project Management Institute (USA).
his degree is closely linked to the city of Barcelona, its enterprises and Architecture and Creative Design professionals. In addition to classes, the program also includes seminars by renowned professionals, visits to top-level companies and a wide range of lecturers.
Reasons to study this master
To turn Architecture professionals and professionals from the creative and industrial sectors into true managers and businesspersons in their field.
To understand current professional challenges and the changes resulting from becoming a senior manager/executive in the field of Architecture and creative professions.
To form a true symbiosis between the university world and business.
To promote the personal skills needed to become a successful entrepreneur.
To teach students how to manage the everyday aspects of creative enterprises.
To provide students with the knowledge and vocabulary needed to become a senior manager/executive with university-level technical/creative training.
To be able to create a Business and Marketing Plan.
To make decisions in a qualified, strategic manner.
Intended for
Students with a university degree (with or without work experience), preferably in Architecture, Engineering or the field of Creative Design.
Architects, engineers, product, graphics and creative designers and anyone who works professionally in the industry, construction or real estate sectors.
Professionals, interested in enhancing their management.
skills in the areas of Marketing, Sales and internal management of corporate resources.
Curriculum
Module I. Postgraduate Degree in Global Creative Management – 20 ECTS
From the Idea to the Project
The Architect/Designer and Creator of Value
Architectural Branding
Storytelling
Design Thinking
Leadership and Team Management
Seminars
Mentoring & Business Coaching
Job Opportunities
Project I. Conferences
The design sector and architecture
Module II. Postgraduate Degree in Marketing & Sales for Creative Enterprises – 20 ECTS
The Business Sphere
Sales Channels
Architectural and Creative Marketing
Innovation and Creative Product Management
From the Project to the Sale
Seminars
Foro
Mentoring & Business Coaching
Job Opportunities
Project II. Conferences
Professionalising and creative product sectors
Module III. Postgraduate Degree in Real Estate - Construction & Design Management – 20 ECTS
Entrepreneurship and Creative Enterprises
Finance and Asset Management in the Design Sector
Where Are the Customers?
Industrial Customer Management in the Construction and Design Sectors
Design Project Management - Project Management Institute
Seminars
Foro
Mentoring & Business Coaching
Job Opportunities
Project III. Conferences
Real Estate and Business Sector
Admission criteria
In addition to meeting the legal requirements described in the access routes, the Office of Admissions will highly value:
Applications that show sufficient prior training
Transcripts from previous studies
Transferred credits
Descriptions of relevant work experience
Reservation and enrolment
Once accepted, you must pay 20% of the full cost of the master's degree in order to reserve a place.
You must pay the remaining 80% in one lump sum once enrolment is complete.
Grants
This university does not provide grants for third-cycle courses. You will need to contact institutions outside the university in order to obtain financial aid for your studies.
Grants AGAUR
Obra Social «La Caixa»
Grants from the «Ministerio de Educación»
Marcelino Botín Foundation
Financial aid
UIC Barcelona has agreements with different banking institutions to facilitate course financing under preferential conditions.
Discounts
Alumni UIC Members are entitled to a discount.
Additionally, certain collectives may be entitled to special discounts for certain programs, which are specified in each case.
Basic Information
Price
€8.340* + €480 (enrollment fees)
* Prices are subject to variations
Credits
60 ECTS
Module 1. 20 ECTS
Module 2. 20 ECTS
Module 3. 20 ECTS
Places
25 Places available
Course director
Ph.D. Maria I. Gabarró
Course coordinator
Ph.D. Ana Cocho
Location
UIC Barcelona School of Architecture. Barcelona Campus
Dates and time
September - June
Mondays, 6.30 pm to 9.30 pm *
Fridays, 4 pm to 10 pm *
Saturdays, 9 am to 2 pm *
*Face-to-face instruction
Language
English
Last updated Mar 2020
About the School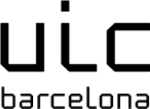 The Universitat Internacional de Catalunya (UIC Barcelona), offers you a highly personalized university education with a strong vocational element. Since 1997 we have been teaching people based on aca ... Read More
The Universitat Internacional de Catalunya (UIC Barcelona), offers you a highly personalized university education with a strong vocational element. Since 1997 we have been teaching people based on academic rigor, university life, and enriching life experiences. We have 15 degree programs and a wide range of Master's and Postgraduate degrees as well as continuing education courses in the areas of knowledge you are interested in.
Read less