Master's Degree in Advanced Studies of Museums and Artistic-Historical Heritage
Home ›
Master ›
Master's Degree in Advanced Studies of Museums and Artistic-Historical Heritage
Read more about this program on the school's website
Program Description
Type of education: Face-to-face.
Number of new places offered: 30
Total credits: 90
Languages taught: Spanish.
Guide price: € 45.02 per credit.
Master's Scholarship: see relevant information here .
About
The profound changes that the idea of museum and the notion of heritage have undergone in recent decades are among the most revolutionary cultural modifications of the late 20th century. There is an obvious need to train qualified professionals not only for the tasks of heritage conservation, dissemination and management, but also for those who promote their best knowledge, study and adequate understanding; in short, to train professionals capable of responding critically to these new challenges.
With this objective, the Master in Advanced Studies of Museums and Historical-Artistic Heritage of the UCM aspires to offer theoretical-practical training of a marked interdisciplinary nature, based on very diverse cultural, historical, scientific, technical and experimental knowledge. Along with them, those of administrative and economic management are complemented by others of a sociological and political nature, so as to ensure a solid and innovative preparation in the field of research, teaching and professional work. Due to the eminently professional content of these studies, the graduates of the Master will be able to immediately and effectively integrate into pre-existing structures as well as to devise, manage and administer programs for newly created museums and heritage institutions.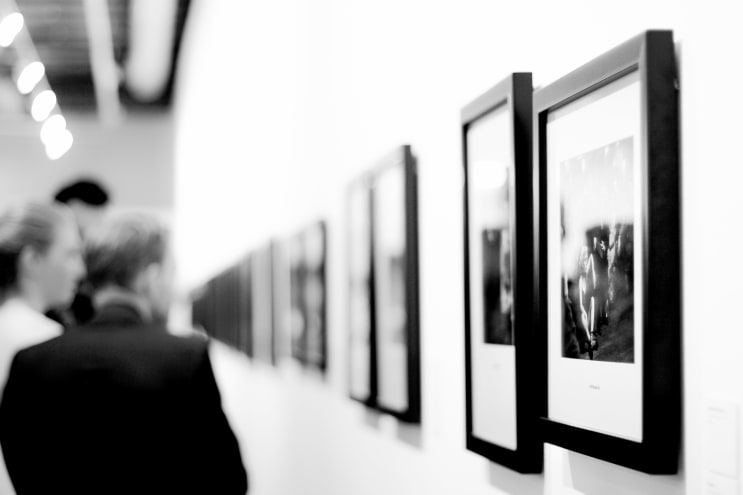 Academic year 2020-21
No defined course
| | | | | |
| --- | --- | --- | --- | --- |
| Code | Subject | Character | Credits | Offered |
| 605282 | Museum architecture | Compulsory | 6.0 | Yes |
| 605291 | The Current Museum: New Exhibition Spaces, Collecting and Art Market | Compulsory | 6.0 | Yes |
| 605292 | The Prado Museum | Optional | 6.0 | Yes |
| 605293 | The Reina Sofía National Art Center Museum | Optional | 6.0 | Yes |
| 605285 | Management and Planning of Museums and Temporary Exhibitions | Optional | 6.0 | Yes |
| 605281 | History of Collecting and the Public Museum | Compulsory | 6.0 | Yes |
| 605287 | Research in the Museum: Inventories, Catalogs and Analysis | Optional | 6.0 | Yes |
| 605284 | Museum Legislation | Compulsory | 6.0 | Yes |
| 605283 | Historic-Artistic Heritage Legislation | Compulsory | 6.0 | Yes |
| 605288 | Archaeological, Ecclesiastical and Medieval Art Museums | Optional | 6.0 | Yes |
| 605290 | Contemporary Art Museums and Public and Private Foundations | Optional | 6.0 | Yes |
| 605289 | Monographic Museums: Museum Houses and Thematic Museums | Optional | 6.0 | Yes |
| 605294 | National Heritage: Management of its Monuments, Collections, Gardens and Museums | Optional | 6.0 | Yes |
| 605296 | External Internships (Museums and Heritage) | External Practices | 18.0 | Yes |
| 605286 | Educational Programs and Cultural Mediation in Museums | Optional | 6.0 | Yes |
| 605280 | General Theory of the Museum and Artistic Historical Heritage | Compulsory | 6.0 | Yes |
| 605295 | Master's Thesis (Museums and Heritage) | Final Master's Project | 12.0 | Yes |
goals
This University Master's Degree grants the student advanced academic training. Throughout these studies, the student will be provided with direct knowledge of museums and monuments with the corresponding visits to these centers, as well as to exhibitions, galleries, historical-artistic cities and historical landscapes, emphasizing museums, monuments and exhibitions. of the Community of Madrid and its surroundings.
Special emphasis will be placed on the notion of conservation, studying it from a current point of view, without forgetting its more practical aspects, such as the management and administration of museums, heritage and assets of artistic and cultural interest, as well as research ( inventories, catalogs and historical studies) of the museum and monumental collections.
The student who has completed these studies will be characterized by the rigor in handling the most current methodologies, terminology and sources (documentary, graphic and bibliographic) in this field, while knowing the circumstances of the conservation, management and dissemination of the works of art and goods of artistic and cultural interest. They will be able to optimally obtain, manage and disseminate information with advanced content related to the subject, to work individually and as a team and to act with adequate social ethics and professional deontology.
These last two aspects are of crucial importance in the field of museums and historical and artistic heritage, as assets that must be passed on to future generations in the best state of conservation, knowledge and social value, and also in relation to trade. of works of art.
Recipients
It is recommended to graduates and graduates in Art History, History, Archeology, Architecture, Fine Arts, Conservation and Restoration; although other access routes can be considered due to the interdisciplinary nature of these studies and the presumed access of students from other countries. All of them must have basic knowledge of Art History in order to properly follow the teachings. There will be no specific test, although previous training and its adequacy to the training objectives of the University Master will be taken into account in the admission process. Academic curricula with credits in Art History, History of Architecture, History, Conservation and Restoration, official studies previously carried out in the field of museology, historical-artistic heritage, cultural management and design and curating will be preferred. of museums and temporary exhibitions. Knowledge of languages will also be valued.
Why study this master?
The professional opportunities after obtaining the title are:
Museum curator; curator and manager of historical-artistic heritage.
Documentation in cultural institutions: arrangement, inventory, cataloging and treatment of various documents.
Consulting and management of cultural activities: cultural foundations, conferences, trips.
Consulting and management of art galleries and art auction rooms.
Media: demand for qualified professionals capable of knowing and understanding and disseminating issues related to museums and historical-artistic heritage in all its breadth, diversity and complexity.
Admission requirements for masters
Non-enabling university masters
Be in possession of any of the following titles:

Spanish official university degree .
Title issued by an institution of the European Higher Education Area (EHEA) and empowering in the country of issue for access to Master's education.
Title

of educational systems

outside the EHEA

that empowers in the country of issuance for access to Master's education,

homologated

or

declared equivalent

to the degree and academic level of Degree or Degree by the

Ministry of Education and Vocational Training

. In case of lacking the mentioned homologation or equivalency, it will be necessary to have

authorization or access permission

granted by this University.

Or be carrying out during the course in which you pre-enroll studies leading to the obtaining of any of the previous degrees and be in a position to prove the obtaining of the same before September 30, 2020 .
In addition, students from foreign educational systems, whose mother tongue is different from Spanish, must prove level B2 of the Spanish language (or higher) .
Specific requirements that any of the requested masters may have. You can consult it by accessing the website of the Master itself.
Last updated Apr 2020
About the School

La Universidad Complutense de Madrid (UCM) es una institución de larga trayectoria y amplio reconocimiento social que aspira a situarse entre las primeras universidades de Europa y a consolidarse como ... Read More
La Universidad Complutense de Madrid (UCM) es una institución de larga trayectoria y amplio reconocimiento social que aspira a situarse entre las primeras universidades de Europa y a consolidarse como centro de referencia para el continente latinoamericano.
Read less