Master's Degree Programme in Teaching and Learning
Program Description
For those students passionate in pursuing their master's studies in teaching and learning, this two-year master's degree course which is based at the Vasa campus of Åbo Akademi University leads to Finnish Teacher's Certificate. The programme will prepare and enable students to become fully capable of independently analyzing and solving problems in education and teaching, whilst developing their skills through research.
Taking a largely research-based approach, studies in this course are combined with research in some way. With an emphasis on didactics, this programme aims to provide students with the pedagogical capabilities required for teaching assignments in primary and secondary education. Preparing students to be able to teach the relevant curriculum subjects for their chosen age range, the students will carry out a series of school-based tasks that link theory with practice and allow time for reflection. Students of this programme can look forward to learning the core values of Finnish teacher's education, including understanding the holistic development of children, positive teacher/learner interaction, as well as the importance of synergizing the relationship between theory and practice.
Orientated towards teaching assignments in primary and secondary education, this programme also provides general pedagogical qualifications to teach at any level of education as well as attend to their students' academic and socio-economic growth. Skills learned throughout this course also include qualities to be reflective teachers who understand research-based evidence and thinking and it's a relation to education. Successful completion of this programme will result in students being awarded a Finnish Teacher's Certificate.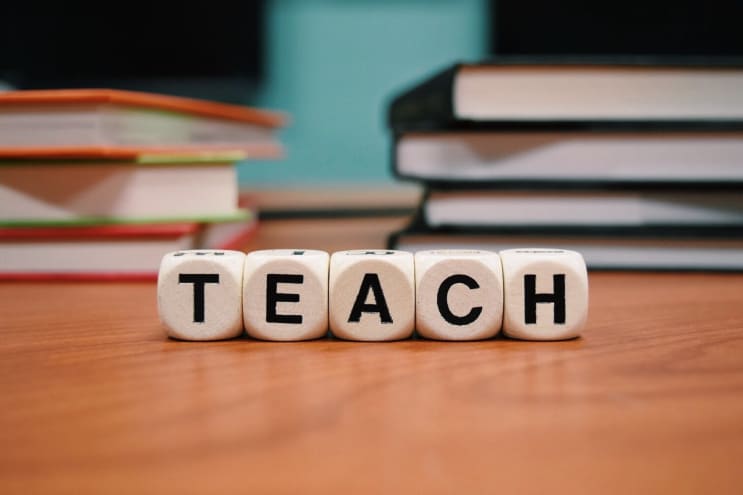 Pixabay / Pexels
Admission
The applicant applies directly to the Master's Degree Programme in Teaching and Learning (TLearn). Applicants to the Master's degree programmes taught in English must always prove their knowledge of the English language and fulfil the general academic requirements.
Specific requirements
People who have completed a university-level Bachelor's degree or equivalent in teaching, or in a closely related subject (Teacher's qualification), are eligible to apply for the programme.
Selection
Student selection is made on the basis of application documents (including CV and motivation letter). Only applicants that fulfil the criteria can be considered for admission.
The following criteria are taken into account in the selection process:
The applicant's academic quality and the success and the relevance of the applicant's overall study record in the completed Bachelor's degree and other studies, judged primarily from the degree certificate and the transcript of records provided.
A motivation letter that highlights the applicant's interest to study in this programme as well as a commitment to research in the academic fields (evidenced in the motivation letter and CV).
Relevant work experience and other merits and qualifications documented in the CV and supported by certificates.
In fulfilment of the Finnish regulation for working with children, admitted students will have to show a Criminal Records Certificate from their respective home countries before they would be allowed to their teaching practice in a Finnish school.
There is no entrance examination. Admission is based on the application. Due to the high number of applicants, meeting the admission criteria is no guarantee for admission to the programme.
Who can apply?
You are an eligible applicant for Masters-level studies if
you meet the academic requirements, i.e. you have a nationally recognized bachelor's degree or equivalent from an accredited institution of higher education,
you meet the language requirements,
you meet the programme-specific requirements; i.e. your degree is in a relevant field for the Master's degree programme that you're applying to.
If you are graduating after the application deadline, you may apply on the condition that the required application documents are submitted and arrive at Åbo Akademi by 31 July 2020 at 3:00 pm (Helsinki time).
If you are required to take the TOEFL, IELTS, PTE Academic test, C1 Advanced or C2 Proficiency test in order to meet the language requirements (most applicants have to take one of these tests), please sign up for the test immediately.
Career prospects
This programme aims to prepare students to become experts in the areas of teaching and learning, in diverse educational environments with a specific focus on primary and secondary education.
Graduates of this master's programme may continue to work as, educators (primary and secondary), education experts, education consultants as well as other education-related jobs.
After completion of this programme, students can pursue postgraduate studies for the Doctorate of Philosophy at Åbo Akademi. The master graduates are eligible to apply for a position in the University's Graduate School as well as other doctoral programmes within Finnish Higher Education Institutions.
Last updated Dec 2019
About the School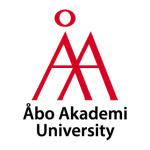 The task of Åbo Akademi University is to provide an open university environment for quality research and studies with a Nordic and international anchorage. Åbo Akademi University is particularly taske ... Read More
The task of Åbo Akademi University is to provide an open university environment for quality research and studies with a Nordic and international anchorage. Åbo Akademi University is particularly tasked with educating Swedish- speaking experts to satisfy the future needs in Finland.
Read less