Program Description
The Master's degree in Social Education is governed by Law 27/2009, of 29 September, on Higher Education, published in the Bulletin of the Republic I Series, Number 38; by the Statutes of the Catholic University of Mozambique and by the Regulation in force in the Faculty of Education and Communication.
The course aims to train professionals in the area of ​​Social Education, capable of intervening in fragile social fabrics and in the psycho-sociological domains of populations at risk, through prevention and (re) social insertion actions, with a view to promoting personal and social development and the quality of life of citizens.
Profile
The Master in Social Education is characterized by being:
A specialist in the area of ​​social education, capable of acting in diverse social contexts and with different communities or groups in need;
A professional with comprehensive theoretical and practical knowledge about social intervention, in educational contexts of different social groups or communities, from a perspective of prevention and resolution of social problems;
An educator in the scope of social intervention;
A researcher in the area of ​​your specialization.
Graduates who perform functions in the area of ​​social work can apply for the Master Course in Social Education.
Graduates in Educational Sciences or other areas of knowledge who are interested in social education may also apply.
Skills
Taking into account the requirements of the market in the field of knowledge, know-how and know-how, masters must acquire the following professional skills throughout the course:
To support, individually or collectively, people, groups or communities with deviant behavior;
To know the dynamics of social behavior and of the various human groups;
To know and interpret public and social policies of the different spheres of his intervention;
Designing teaching and learning processes for groups or individuals with particular characteristics or special educational needs;
Design social and cultural development projects;
To direct and work in interdisciplinary teams in the management of centers, projects or services;
Mastering research in the field of education;
To master the techniques of social intervention in various contexts;
To train professionals capable of intervening in the psycho-sociological domains and to develop prevention and social and individual insertion actions;
Plan and manage educational or re-education projects for specific groups.
Professional Exits
The Master's Degree in Social Education enables the student to work in the following areas:
Psychosocial support, individual and / or group, with special focus on vulnerable populations;
Development of community social education projects;
Professional insertion in diverse contexts: health services, support services for at-risk and minority youth groups, old-age support centers, judicial and social reintegration services, therapeutic communities, child and youth protection commissions, social support services ;
Governmental and non-governmental social assistance organizations.
Curricular plan
To complete the academic part of the 2nd Cycle of three semesters (Master's), the student must accumulate 90 credits, of which 60 credits in curricular subjects and 30 credits in the end-of-course work (Seminar: Dissertation).
Last updated Mar 2020
About the School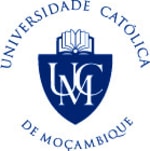 A Universidade Católica de Moçambique, em sintonia com estas palavras da Constituição Apostólica EX CORDE ECCLESIAE do Sumo Pontífice JOÃO PAULO II sobre as Universidades Católicas, fundamenta a sua e ... Read More
A Universidade Católica de Moçambique, em sintonia com estas palavras da Constituição Apostólica EX CORDE ECCLESIAE do Sumo Pontífice JOÃO PAULO II sobre as Universidades Católicas, fundamenta a sua existência nos sentidos de Verdade e de Serviço e busca de forma permanente a unidade na variedade do conhecimento humano.
Read less