Program Description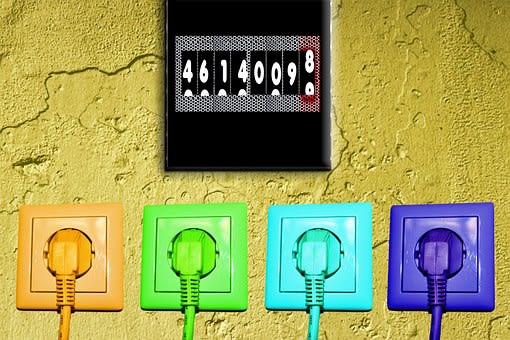 Introduction
The Master is of international character and offers the possibility of obtaining a double degree with the Polytechnic Institute of Bragança - Portugal.
The studies can be carried out in a single academic year and the distribution by credits according to the type of subjects is the following:
30 ECTS - 5 Compulsory subjects.
24 ECTS - 8 Elective subjects.
6 ECTS - Internship in companies.
12 ECTS - Final Master's Degree.
Why study the degree
The main objective of the Master is the training of specialized graduates in the area of ​​energy efficiency, trying to respond to the demands that will occur in the labor market, as a consequence of the development of the regulatory framework relating to energy efficiency of buildings.
On 13 February, Royal Decree 56/2016 transposing Directive 2012/27 / EU of the European Parliament and of the Council of 25 October 2012 on energy efficiency, with regard to Energy audits, accreditation of service providers and energy auditors, and promotion of energy supply efficiency.
The purpose of this Royal Decree is the promotion and promotion of a set of actions to be carried out within the processes of energy consumption that can contribute to the saving and efficiency of the primary energy consumed, as well as to optimize the energy demand of the installation , Energy-consuming equipment or systems, as well as having a sufficient number of competent and reliable professionals to ensure the effective and timely implementation of the Directive.
What is learned
The competences that are acquired when studying these studies revolve around the efficiency and energy use in a broad sense, but they charge special importance those related to:
Energy audits and certifications.
Analysis and design of systems of exploitation with multiple technologies.
Analysis of energy consumption and its associated costs.
Implementation of existing legislation and regulations applicable to the renewable energy and energy efficiency sector.
Graduates will be able to:
Advise, guide and offer optimal solutions to optimize resources and achieve efficiency and energy use in any sector.
Assess the application of emerging technologies in the field of energy and the environment under criteria such as efficiency, sustainability or cooperation.
Continue its research training and carry out a doctoral thesis.
Structure of the Study
Mandatory Courses
Certification of Energy Efficiency
Solar Systems
Cogeneration and Biomass Systems
Energy Policy and Investment Analysis
Wind Systems
Business practices
Optative subjects
Renewable Systems
Cientific investigation methodology
Efficient Lighting Systems
Nil Emissions Buildings and Efficient Rehabilitation Strategies
Audits and Energy Services
Electrical Propulsion
Distributed Generation, Polygeneration and Microgrids. Smartgrid
Efficiency in Electrical Systems
Quality of Electrical Service
Polymers in a Sustainable Energy Development
Energy, Cooperation and Sustainability
Energy Utilization in LNG Regasification
Thermal Installations
Power Storage Systems
Evaluation and Optimization of the Sustainability of Energy Systems
Analysis and Data Modeling Techniques for Efficiency
Work End of Master
Professional and academic outputs
The market for energy efficiency is very broad and covers the sectors:
Industry.
Transport.
Edification.
Public services.
Residential and tertiary equipment.
Farming.
Transformation of energy.
The prospects for action in the coming years and the potential energy savings that are handled, will lead to a growing incorporation of professionals that meet the needs of these sectors.
The main services offered by energy efficiency professionals are:
Optimization of contracts.
Energy audits.
Subcontracting of energy management.
Energy management systems.
ESCOs.
Energy rehabilitation.
Building of high energy efficiency.
Urban mobility planning.
Urban transport planning.
Home automation.
Recommended profile
Although it is not essential to have a specific degree to access the master's degree, there are some competences that are considered especially suitable for these studies, such as those acquired in the degrees of Engineering and Technical Engineering, Architecture and Technical Architecture, and those of Degree Of the branch of Engineering and Architecture.
The Master, in addition to being aimed at those who want to obtain the degree itself, may also be of interest to people who only wish to study some of their subjects as a complement to other related masters, their professional training or to complete the previous training required for Access to the doctorate (in the specific case of Technical Engineers and Technical Architects, up to a minimum of 300 ECTS credits in all official university studies, of which at least 60, must be of a Master's level).
Last updated Mar 2020
About the School
The University of A Coruña is a public institution whose primary objective is the generation, management and dissemination of culture and scientific, technological and professional knowledge through t ... Read More
The University of A Coruña is a public institution whose primary objective is the generation, management and dissemination of culture and scientific, technological and professional knowledge through the development of research and teaching.
Read less
A Coruña ,
A Coruña ,
A Coruña ,
A Coruña ,
A Coruña ,
A Coruña ,
A Coruña ,
A Coruña ,
Ferrol ,
Ferrol
+ 9 More
Less