Program Description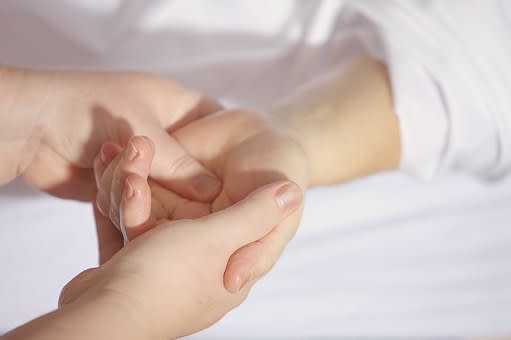 Introduction
The objective of this degree is to provide postgraduate research training. The curriculum consists of 60 European credits and is designed to obtain the degree in an academic course (from October to July), although it is also foreseen that it can be studied part-time, simultaneously studying with work, in which case the Duration would be two courses.
You can choose the specialties of "Health Psychology" or "Psychological intervention in educational contexts", which, in turn, have continuity in the respective doctorates to which they give access, allowing students to extend their training to the Obtaining doctor's degree.
The classes are taught by faculty accredited doctor and teacher prestige researcher, in the afternoon to facilitate compatibility with work activity.
Why study the degree
The Master's Degree in Applied Psychology aims to deepen and offer specialization in:
The functions, characteristics and limitations of the different theoretical models of Psychology.
The basic laws of the different psychological processes.
The main processes and stages of psychological development throughout the life cycle in its aspects of normality and abnormality.
The biological foundations of human behavior and psychological functions.
Early psychosocial functioning of groups and organizations.
Research methods and data analysis techniques.
The various methods of assessment, diagnosis and psychological treatment applied in different fields of psychology.
Structure of the Study
mandatory
Learning. Cognition and behavior
Psychology of Memory
Applied Social Psychology
Biopsychology
Clinical health psychology
Cognitive-behavioral self-regulation
Documentation. Organization and presentation of research work
Methods and techniques of information collection in applied psychology
Psychological well-being
Evaluation and psychological intervention in learning difficulties
Specialty Health Psychology
Social psychology of health
Neurogenetics. Dependency and disability
Hypnosis: techniques. Physiological bases and clinical applications
psychopharmacology
Occupational health and quality of working life
Areas of intervention in clinical psychology of health I
Areas of intervention in clinical psychology of health II
Process research in psychotherapy
Specialty Psychological intervention in educational contexts
Motivation and emotion in educational contexts
Mental models in attachment relationships
Oral and written language disorders: reading and comprehension
Psychological intervention in the family
Reading and new technologies
Psychoeducational intervention in the difficulties of learning to write
Promotion of adolescent health in socio-educational contexts
Augmentative and alternative communication in the context of special education
Working Final Master
Professional and academic outputs
Studies in this masters train those who overcome them for the practice and application of knowledge in various media and institutions, such as clinics, hospitals, colleges, industries and universities.
Since it is a university master's degree, aimed primarily at the specialization of graduates in psychology, their professional outings have to do with the areas in which these graduates can develop their professional function: mental health centers (public or private ), Educational centers (public, private or private), and private practice of the profession, either individually or as part of interdisciplinary teams.
Those who access this master's degree from other related qualifications will have specialized training for intervention in these same contexts, but from their own professional perspective with the complement of the perspective that psychology offers on evaluation, diagnosis and intervention in related disorders With mental health (specialty of health psychology) or in those related to school learning (educational specialty).
It also qualifies to carry out scientific research and to enter a doctoral program in which to perform a thesis that culminates in obtaining the title of doctor, which is the maximum level that can be reached in university studies.
Recommended profile
The natural way of entry for those interested in completing the Master's Degree in Applied Psychology will be to have a degree or a degree in Psychology in any of its specialties or an equivalent degree obtained in a Spanish or foreign university.
It could also interest graduates in other disciplines who were performing their professional activity in mental health units or in educational contexts and who wanted to obtain specific training in one of the two specialties offered by the master. Since the priority orientation of the master's degree is researcher, which adds an academic side, it will not enable for the exercise of any profession other than that of the degree of admission of the students, reason why other graduates who want to specialize in Some of the master's subjects.
As for the characteristics that are considered adequate to study these studies, the following stand out: Personal characteristics: taste for study and reading, scientific curiosity, capacity for autonomous learning and teamwork, interpersonal communication skills, ability Of analysis and critical reasoning, ethical and democratic commitment, respect for diversity and multiculturalism.
Academic characteristics: training in the branches of knowledge of social and legal sciences or health sciences, general culture, computer skills at the user level, knowledge of English, proficiency in any of the two official languages ​​of the Galician autonomous community (Spelling, grammar and writing).
Common access requirements
Bachelor's degree
University degree or equivalent (eg: Diploma + Master's degree = 240 credits)
Those who come from a degree not related to the psychological field must send a letter to the Academic Committee of the Master, justifying the pertinence of obtaining a Master's Degree in Applied Psychology.
Last updated Mar 2020
About the School
The University of A Coruña is a public institution whose primary objective is the generation, management and dissemination of culture and scientific, technological and professional knowledge through t ... Read More
The University of A Coruña is a public institution whose primary objective is the generation, management and dissemination of culture and scientific, technological and professional knowledge through the development of research and teaching.
Read less
A Coruña ,
A Coruña ,
A Coruña ,
A Coruña ,
A Coruña ,
A Coruña ,
A Coruña ,
A Coruña ,
Ferrol ,
Ferrol
+ 9 More
Less