Master of Sports Management
Program Description
ENTRY REQUIREMENTS
Successful completion of a Bachelor degree in a discipline related to the diverse areas of sports management including management, business, marketing, finance, accounting, law, public relations, exercise and sports science.
PROGRAM DESCRIPTION
The Master of Sports Management explores the professional challenges and opportunities for managers in the complex international sporting landscape from a grassroots level to elite professional sports organisations and events. The program is designed to enhance the career opportunities of established professionals, as well as assist individuals aspiring to develop a career in this unique sector. Based on the latest research and in consultation with industry, the professional practice of sports management is addressed including managing high-performance sport, business strategies, strategic sports marketing including social media, events and facilities management, finance, law, governance and organisational leadership. The program will give you access to leading experts in sport, law, business and public relations who possess a wealth of industry experience, including working with elite athletes and consulting to national sporting organisations.
PROGRAM STRUCTURE
Semester 1 (January)
Social Media: Risks and Opportunities
Managing Sustainable Sports Events and Venues
Strategic Sport Marketing
Global Sports Law and Governance
Semester 2 (May)
Strategic Sport Management
Research Methods in Humanities and Social Sciences
Plus one subject from the following:
Evidence-Based Research Project
OR
Sports Management Professional Preparation
Semester 3 (September)
Managerial Finance
Managing High-Performance Sport
International Sport Business
Strategic Organisational Communication and Leadership
WORK EXPERIENCE AND INTERNSHIPS
You will have the opportunity to gain practical industry experience and to network through an optional internship component. Through this component, you will gain valuable insight into the practice requirements and career opportunities of the global sports industry. Bond University enjoys affiliations with numerous local, national and international sports organisations which grant access to real life opportunities including internships, work experience and research.
Alternatively, you may undertake an Evidence-Based Research Project related to your field of interest or work.
PROFESSIONAL OUTCOMES
The Bond University Master of Sports Management program is designed to prepare you for a range of leadership and management roles in sport-specific disciplines.
Upon completion of the program, you will be well-positioned to seek employment in a range of settings in the multi-faceted sports industry at the local, national and international levels. The global context of the program will enable you to seek employment in Australia and abroad. You may find employment in the government, community, private and not-for-profit sectors including:
Professional sports teams, leagues and affiliated organisations,
Community and government sport and recreation services,
Local, state and national sport governing bodies,
Major event corporations,
Sports venue management,
High-performance sports development and player management,
Sports advertising, media relations, sponsorship and marketing,
Apparel and merchandising companies,
Logistics, compliance and financial operations.
Last updated Jul 2019
About the School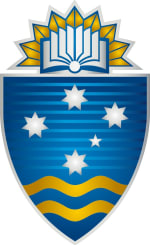 RIGHT NOW, this moment, the world is changing. Big changes, small changes, climate changes, gear changes… The future belongs to those that are making history now, the quick thinkers acting on their fe ... Read More
RIGHT NOW, this moment, the world is changing. Big changes, small changes, climate changes, gear changes… The future belongs to those that are making history now, the quick thinkers acting on their feet now, and the innovators blazing new trails now. With so much happening in the world, why wouldn't you learn from right now? The way we learn at Bond University means you'll never be left behind. You'll experience things at Bond that will push you forward. At Bond University, you will learn how to learn in the now. We are challenging, volunteering, practicing and collaborating. RIGHT NOW, you could learn from everyone and everything from a university that values now.
Read less