Master of Social Sciences
Program Description
The MSS (By Research) programme is specifically designed to meet the needs of postgraduate students who intend to specialise in the area of social sciences. This blended learning programme is targeted to individuals keen on advanced research and academic pursuits at educational institutions, as well as those who wish to enhance their knowledge and skills in these areas. This programme is offered by Asia e University, a multinational and dual mode university recognised by 32 member countries of the Asia Corporation Dialogue (ACD).
Learning Objectives
1. Enhance students' practical knowledge and ability to solve current issues and problems faced by contemporary Asian society in any field of social sciences.
2. Demonstrate in-depth knowledge of concepts and theories in the field of social sciences.
3. To develop students' relevant skill of research and apply it efficiently and effectively to suit the various type of employment needs.
4. To develop a thorough understanding of classical and modern theories, methodologies, practices and their implications in any selected topic of research.
5. To train students as the future Asian leaders who are knowledgeable and competent in the chosen fields of study.
Research Areas :
Ethnic Studies, Economics, Gender Studies, Political Science, Sociology, Media Studies, Area Studies, Social Work, Environment, Future Studies, Policy Studies
Entry Requirements :
- NORMAL ENTRY
Bachelor's Degree in relevant fields OR
Other fields recognised by the AeU Senate OR
- OPEN ENTRY
Open Entry Qualifications recognised by MOHE and AEU Senate
(at least 35 years old and possess STPM/Diploma/equivalent)
Last updated Jan 2018
About the School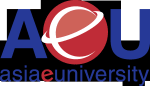 Asia e University (AeU) is a dual-mode (residential full time and online distance learning), the international university set in Asia, by Asians for Asia under the Asia Cooperation Dialogue (ACD). Its ... Read More
Asia e University (AeU) is a dual-mode (residential full time and online distance learning), the international university set in Asia, by Asians for Asia under the Asia Cooperation Dialogue (ACD). Its establishment is an initiative of Malaysia, as the prime mover for dual mode learning, with the support of 31 ACD Member Countries as confirmed at the Islamabad 2005 and Doha 2006 ACD Ministerial Meetings. AeU collaborates with global educational institutions to offer quality, affordable and marketable programmes through e-learning. Our cross-border and cross-culture programmes have attracted high numbers of postgraduates from around the world. AeU is also the main facilitator of the Asian Credit Transfer System (ACTS) - the mutual accreditation of academic programmes among Asian educational institutions. The ACTS is a part of AeU's CSR efforts in narrowing the digital divide among Asian communities. Focused on personalised learning on demand, AeU provides education for working professionals in search of flexibility, innovation and creativity in their educational needs. Vision To be a leader and a premier educational hub in the promotion of affordable and quality dual mode learning in Asia. Mission To work in collaboration with universities, institutions and corporations, drawing upon their collective expertise, prestige and resources to provide quality Higher Education and Lifelong Learning. Objectives Provide academic programmes of international reputation by capitalising on the expertise and prestige of collaborating institutions. Provide students with access to relevant, affordable, cost-effective, flexible education, and training programmes. Develop appropriate pedagogical strategies and technologies to strengthen students' critical thinking, creative abilities, and communication skills. Ensure that all programmes and courses meet the quality benchmark established in the policies and standard e-learning best practices among member institutions. Core Values Empowerment: We inspire trust and cultivate responsibilities in order to create value for our clients Excellence: We aspire to excel in our services and are committed to continuous improvement Integrity: We strive to maintain the highest ethical standards and professionalism Creativity: We constantly seek new new and innovative ways to do things Professionalism: We inculcate the highest standards in carrying out duties and tasks
Read less