Master of Social Sciences in Comparative Social Policy (International) (IMCSP)
Home ›
Master ›
Master of Social Sciences in Comparative Social Policy (International) (IMCSP)
Program Description
Lingnan's new Master of Social Sciences in Comparative Social Policy course (International) (IMCSP) incorporates a focus on the study of development issues, welfare policy initiatives and good governance.
The forces inherent in globalisation, among them increasing economic competition and social change, show the value of studying the experiences of different countries and regions as a prelude to dealing with problems and issues that many of us now face together.
"Our lives have been globalised at an unprecedented pace through social media, cross-border flows of people, and the increased interdependence of national economies," says Dr Stefan Kühner, the Master of Social Sciences in Comparative Social Policy (IMCSP) programme director, "Governments around the world increasingly encounter similar policy challenges, but the specific solutions they adopt continue to vary considerably. Comparing the social policies and politics in different locations can help us understand if a country is typical or unusual and whether it is a leader or a laggard with regard to certain aspects of government policy and in meeting globally defined goals in economic and social development."
Lingnan has launched the Master of Social Sciences in Comparative Social Policy (IMCSP) programme to meet the increasing demand for such courses and to address the shortage of individuals with relevant comparative knowledge in the public sector. According to Kühner, this is the only taught MA in Hong Kong which makes a comparative approach the focal point of studying social policy, development and governance.
Addressing social problems
The one-year, full-time programme looks at the consequences of rapid social, economic and political change in the context of globalisation. It expects students to examine major policy responses in key areas such as ageing, support for children and families, employment and life-long learning. The course also addresses issues surrounding health, well-being and social care; housing and urban planning.
"The emphasis is very much on helping students define and shape their own research interests and career aspirations," Kühner says. "Some may ask how people's experience of poverty and material deprivation is affected by existing social policies in Hong Kong and across the Asia-Pacific region. Others may be more interested in exploring how different higher education policies influence young people's chances of fulfilling their potential in the labour market, or whether there are broader lessons in the current active ageing initiatives in Hong Kong."
He stresses that the professors are not looking to provide one right set of answers for every topic or issue. Rather, their aim is to facilitate debate and inquiry, guiding students to ask the right questions and reflect critically on the most suitable way of arriving at well-argued research findings and meaningful answers."
A truly global outlook
The programme was specifically designed to help students develop their knowledge and skills through a truly international study experience. This is done by inviting guest lecturers and experts from around the world to instruct and interact with students during classes, workshops, and symposia. Visits are also organised to partner universities in Greater China and East Asia. Some students will have the opportunity to spend time at the University of York in the UK.
Students who show personal initiative and are open-minded in exploring new perspectives and experiences are likely to get the most out of the Master of Social Sciences in Comparative Social Policy (IMCSP) programme, Kühner notes.
"We want to attract candidates with a keen interest in the key social and economic issues of our time and what government together with other stakeholders can do to address them," Kühner says. "Those who took social sciences as a first degree may have an initial advantage, but relevant working experience will also count."
Training social leaders and scholars
The programme touches upon key theories and approaches from sociology, public administration, political science and economics. In doing so, it will equip students with the knowledge, vision and transferable skills sought by local and international employers in many public, private and "third sector" organisations.
"By working with FDMT.HK, the programme ensures that all students can benefit from personalised advice to help convert their interest in particular areas of social policy analysis into meaningful and exciting careers," Kühner says.
"The ability to identify and execute research topics, to analyse data and disseminate findings to a high scientific standard and in an impartial manner will make Master of Social Sciences in Comparative Social Policy (IMCSP) graduates a valuable asset for local and international organisations in any sector."
He adds that they will also be in a position to go on to professional careers in higher education or conduct further academic research towards completing a PhD.
"During the programme, students will test their own assumptions and ideas against the latest academic evidence and against the experiences of the international peers and professors they meet," Kühner says. "This will facilitate their transition to becoming 'global citizens'. All in all, the programme will help them discover an exciting future each making their very own contribution towards a fairer, more inclusive global knowledge economy for all."
Programme Curriculum:
In the Autumn Term students take five compulsory courses:
Social Policy Analysis: Comparative Perspectives:
This course explores the field of policy analysis with particular focus on how policy is formulated and delivered in different institutional contexts.
Comparative Social Policy in Greater China and East Asia:
In this course you will critically examine how governments, private enterprises and civil society actors in Greater China and East Asia respond to major social policy challenges.
Comparative Social Policy Research Methods:
This course offers students the opportunity to explore key dimensions of social policy through 'hands on' data exercises based on key research techniques in comparative social policy.
Globalization, Policy and Society:
This course provides students with an introduction to debates over the nature of globalisation and its consequences for social policy, well-being and social divisions.
Asia Pacific Comparative Development and Policy Symposium:
This course will enable you to interact with leading international researchers in comparative social policy, development, and governance.
In the Spring and Summer Terms students take three courses and complete a research project tailored to their own personal interest:
Understanding Social Indicators and Social Policies:
In this course you will explore major social indicators and learn to evaluate and compare processes of social change across different national contexts.
Dialogue with Policy Practitioners: Theory and Practice:
In this course you will engage in field visits to government offices, political parties, research and policy institutes in Hong Kong.
Regional Policy Study and Visit in Greater China and East Asia:
In this course you will have the opportunity to visit one major university Greater China and East Asia.
Comparative Social Policy Research Project:
In this course, you will demonstrate their analytical ability in the area of comparative social policy through the execution of an individually supervised research topic of your own choice.
Graduation Requirements:
IMCSP students will graduate upon the completion of 30 credits.
The minimum GPA requirement for graduation is 2.67.
Entry Requirements
To be eligible for entry into this program, candidates should have:
A bachelor's degree from a recognised tertiary institution; or equivalent qualifications and experience, which will be considered on a case-by-case basis; and
An applicant, whose degree is not from a tertiary institution in Hong Kong or an English-speaking country, should obtain a minimum score of 550 (paper-based test) or 213 (computer-based test) or 79 (internet-based test) in the Test of English as a Foreign Language (TOEFL), or a band score of 6.5 or above in the International English language Testing System (IELTS). Other English qualifications may be considered on a case-by-case basis.
Lingnan University offers intensive designated foundation courses in English in July & August for students that marginally fail to meet the above English requirement.
Scholarships
The IMCSP programme offers scholarships to outstanding domestic and international applicants. The Scholarship amount will normally be equivalent to half or a quarter of the total IMCSP programme tuition fee depending on the student in question. Applicants who receive admission offers will be automatically considered eligible to compete for this financial support.
Last updated Aug 2018
About the School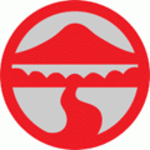 Lingnan University is the liberal arts university in Hong Kong and we have the longest established tradition among the local institutions of higher education. Our history can be dated back to 1888, wh ... Read More
Lingnan University is the liberal arts university in Hong Kong and we have the longest established tradition among the local institutions of higher education. Our history can be dated back to 1888, when our forerunner, the Christian College in China, was founded in Guangzhou, and to 1967, when the institution, as Lingnan College, was re-established in Hong Kong. In 2015, Lingnan University was named as one of the "Top 10 Liberal Arts College in Asia" by Forbes.
Read less