Program Description

Course content
The Master in Textile Engineering is a two-year master's programme in the field of textile engineering. The programme was developed in the framework of and with full support of the Erasmus programme of the European Union. It was and still is a unique programme offering advanced education in Textile Engineering in which the latest developments in the textile field, as well as contemporary teaching methods, are incorporated. The most renowned specialists in the multidisciplinary domain of textiles in Europe and beyond are brought together. The programme benefits from significant industry participation. Graduates have acquired knowledge, skills, and attitudes that ensure their impact on technological innovation, creativity, quality and management in the industry as well as in academia.

Course structure
The programme of the Master in Textile Engineering is a full-time programme, organised at different locations, lectured in English. All major universities in Europe and worldwide offering a textile degree participate in the programme. As such, the programme benefits from the strengths of all participating universities, allowing to cover all modern areas related to textiles. Each of the three first semesters is organised in a different host university.
The fourth and last semester is dedicated to the dissertation at one of the participating universities (to be chosen by the student) under the supervision of a tutor, possibly in co-operation with the industry. Students who are admitted spend one year and a half (three semesters) in three geographically spread regions in Europe where they are taught by a large number of professors of the participating universities as well as from industry. Each lecturer passes on his or her specific knowledge in a course module covering one or two weeks. Next, to the traditional lecturing methods, active methods are used such as blended learning, case studies, projects, practical work in laboratories etc. To link theory with practice, the industry is actively involved.

Master's Dissertation
The master's dissertation is a requirement for every candidate to obtain a master's degree. The master's dissertation is an original piece of research work. It aims to develop and strengthen the research capacity skills of the students. The student selects a topic and is given guidance by a promoter or supervisor. The master's dissertation consists of a literature review part, a theoretical reflection and an original analysis of the topic.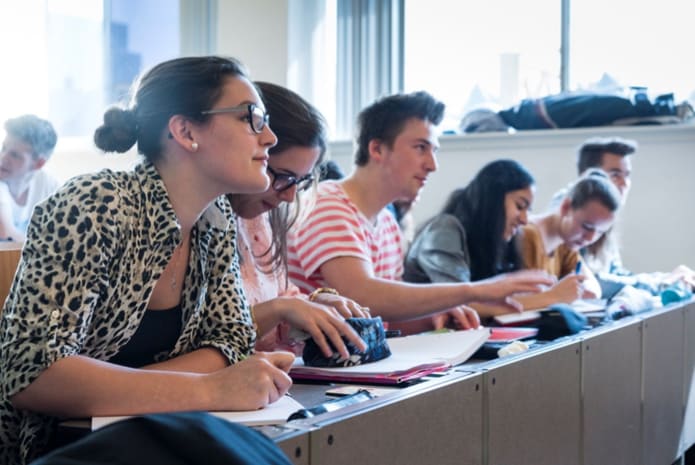 Career perspectives
The degree master of textile engineering can lead to different careers involving textile knowledge in the broadest sense of the word. Students obtain a thorough understanding of all aspects related to textiles and are hence well-prepared for jobs requiring elaborate knowledge in textiles. Graduates go for a career in academia and industry.
The jobs imply technical functions, R&D functions and (general) management functions mainly in three types of sectors:
the textile and clothing industry;
sectors that supply textile companies with raw materials, chemical products, and machines;
end users such as transportation (cars, planes, trains), medical products, furniture and many more.
Employment has an explicit international dimension thanks to the international and global character of the programme itself.

Admission (for international degree students)
Students having a higher education degree (BSc, BEng, etc.) in textiles or related areas. Admission can only be granted after an individual application procedure. The Study Program Committee will make the final decision on whether to accept the application or not. The Study Program Committee can decide that students need to follow a preparatory course or an individual master's program, for instance for students who hold another diploma of Bachelor or Master.
Why choose UGent?

Education by world-class researchers
The education is given by professors who not only excel in teaching but also excel in research on a European and even worldwide scale. A fair number of professors have received a prestigious European Research Council Grant.

Accreditation
All of our master programmes, courses and curriculum were audited by CTI (Commission des Titres d'Ingénieur), as part of the EUR-ACE® quality audit carried out by ENAEE (European Network for Accreditation of Engineering Education).

Strong student chapters
The students chapters make you feel welcome in our community, they organize courses, games, sports-activities and lots of parties as well. many of them have a buddy program.

Vibrant city life
Enjoy the city of Ghent, a student city with plenty of leisure possibilities, cinemas, museums, exhibitions, bars & clubs, restaurants, sports facilities, ...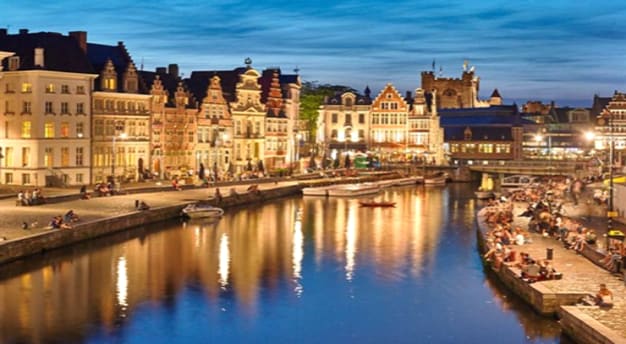 Last updated Sep 2019
About the School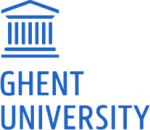 The Faculty of Engineering and Architecture is one of the largest faculties of Ghent University. It combines state-of-the-art research with a top-notch education in all significant engineering and arc ... Read More
The Faculty of Engineering and Architecture is one of the largest faculties of Ghent University. It combines state-of-the-art research with a top-notch education in all significant engineering and architecture fields. The faculty strongly focusses on international relations. It offers a wide array of master's programs taught in English and is active in all major exchange programs. Through research collaboration and educational links with top European institutions, the faculty strives to further enhance its international perspective.
Read less