Master of Science in Sustainable Energy & Green Technologies
Home ›
MSc ›
Energy ›
Master of Science in Sustainable Energy & Green Technologies
Program Description
Graduate Taught (level 9 nfq, credits 90)
The MSc Sustainable Energy & Green Technologies enables you to focus on advanced education and training in the development and optimisation of renewable energy resource exploitation, the efficiency in energy generation and utilisation pathways (including energy conservation), the mitigation of environmental impacts, and preparation for business innovation and job creation opportunities in renewable energy systems technology development, plant biotechnology and entrepreneurship. The programme is underpinned by the best European practice by incorporating compatible EU policy drivers such as the Strategic Energy Technology Plan (SET-Plan) for energy research, current R&D in crops (through ongoing and research initiatives under the Charles Parsons Energy Research programme), and the collaboration with internationally acknowledged experts in the subject domains from universities, research institutions and industry. This programme enables you to maintain the relevance of academic and research training, and therefore enhance your employability in the area of sustainable energy.
This programme is delivered by a highly research-intensive School comprised of a European Research Council Fellow and six Marie Curie Fellowships. The programme Director Prof. Kevin McDonnell won the inaugural SEAI Energy Innovation award, the Environcom award for energy innovation and is a Fulbright Scholar. This programme provides opportunities for site visits and industry internships where possible. The UCD School of Biosystems & Food Engineering consistently wins up to €3 million in annual research funding.
Curricular information is subject to change.
Who should apply?
Full-Time option suitable for:
Domestic (EEA) applicants: Yes
International (Non-EEA) applicants currently residing outside of the EEA Region. Yes
Vision and Values Statement
The programme in Sustainable Energy & Green Technologies is aimed at science and technology graduates who wish to develop a career or further studies in the sustainable use of energy and to understand the impact of energy choices on the environment. We enable our students to understand and address the resource and environmental challenges the world faces. The programme challenges students to engage with topics such as sustainable energy, life cycle assessment, environmental impacts, and to have a balanced and technical approach to understanding those topics. The programme is delivered by internationally recognised research-active academic staff who bring their research experience to the classroom for the benefit of the students.
In this programme, energy is considered in the wider context of consumption patterns, efficiency, economics, policy and regulation both nationally and internationally. While there is a particular focus on the deployment of renewable energies in grid-connected systems, there are also opportunities to explore off-grid systems in dissertation projects. Students are challenged to take on a number of case studies in teams as well as individually, and present their findings to their peers in an open forum. The teaching and assessment techniques used include problem-based learning, individual and team project work, presentations, as well as in-term and end of year assessments. Students are also actively encouraged and supported in obtaining a work placement that supports and underpins their chosen thesis research topic.
Programme Outcomes
Graduates will be able to conduct environmental, social and economic analyses of the decisions associated with the deployment of sustainable energy technologies.
Graduates will be able to demonstrate a clear understanding of the process of identifying, capturing, developing and applying innovative technical solutions to problems in sustainable energy deployment arising from their research.
Graduates will have acquired the knowledge to perform detailed feasibility studies, scientific analyses, and conduct research technical aspects of sustainable energy systems.
Graduates will have developed an understanding of the need for high ethical standards and professionalism.
Graduates will have effective oral and written communication skills, including design of supporting materials, for communicating with scientific stakeholders and practitioners.
Graduates will use their knowledge to support industry and community organisations in the development and utilisation of energy technologies.
On completion of the programme, graduates should be able to work effectively as an individual and in multi-disciplinary groups to address sustainable energy issues with a commitment to lifelong learning to enhance their professional development.
Career & Graduate Study Opportunity
Graduates of the MSc in Sustainable Energy and Green Technologies programme will have competences and skillsets for employment in companies and organisations geared to planning, deploying and utilising a wide range of green technologies systems including environmental impact mitigation. Typical opportunities will be in waste-to-energy facilities, biogas plants, ethanol production facilities, district-heating operations, renewable energy research laboratories, facilities utilising wind energy (including wind farms), solar energy, biomass and hydrogen energy, as well as leading energy utility companies, and research institutions. The knowledge and skill you gain from the Innovation and Technology Transfer module specifically will provide you with unique insights into the entrepreneurial process, from the identification of the innovative idea through to the launch of a successful business.
What modules can I take?
The programme is structured in three academic semesters (12 calendar months).
The first semester covers Science & Technologies modules that include analytical assignments, laboratory and group work, and a foundation module on Research Methods. Also, in the first semester, students will be required to identify and develop the scope for their major research project, which will be further developed and completed in the second and final semesters. The second semester focuses on energy projects and markets analyses interfacing with innovation and Technologies transfer concepts. A major individual Research Project is completed in the third semester.
During the last semester of this programme, students will be required to complete their MSc Thesis. Co-requisite for embarking on the Research Project module include successful completion of the On-line Research Skills (5 credits) and completion of a series of Term Papers related to specific taught modules.
A primary requirement in the MSc Research Project is that the final thesis should be of near publishable quality for peer-reviewed journals in the relevant Sustainable Energy and Green Technologies project domain.
Stage 1 - Core
The Bioeconomy; A strategy for sustainable fuel, material and chemical production, BSEN30310
Life Cycle Assessment, BSEN30360
Thesis, BSEN40090
Advanced Air Pollution, BSEN40110
Waste to Energy Processes & Technologies, BSEN40320
Energy Systems Integration, BSEN40350
LCA Applications, BSEN40400
Research and Teaching Methods, BSEN40460
Biorefinery Process & Tech, BSEN40560
Energy Systems & Sustainable Environments, CPSC40330
Fees, Funding and Scholarships
MSc Sustainable Energy & Green Technologies (X413) Full-Time
EU: fee per year - € 8085
non-EU: fee per year - € 25600
***Fees are subject to change.
Please note that UCD offers a number of graduate scholarships for full-time, self-funding international students, holding an offer of a place on a UCD graduate degree programme.
Entry Requirements
An honours undergraduate degree (NFQ Level 8) with minimum upper second class honours or international equivalence in an engineering, physical science or environmental related degree.
Applicants whose first language is not English must also demonstrate English language proficiency of IELTS 6.5 (no band less than 6.0 in each element), or equivalent.
Students meeting the programme's academic entry requirements but not the English language requirements may enter the programme upon successful completion of UCD's Pre-Sessional or International Pre-Master's Pathway programmes.
These are the minimum entry requirements – additional criteria may be requested for some programmes.
Testimonial
Mert Satir, Siemens Wind Power
Having obtained a scholarship from the EU, I selected this Masters through which I comprehensively learned about technical, economic and policy aspects of sustainable energy systems. I have extended my prospects by combining my engineering background with what I learned during this programme, and more importantly, I was constantly introduced to novel concepts related to the industry. The variety of material and software offered by each module greatly enhanced my learning experience. I have benefited from academics who are experts in their fields and who also have close links with the industry, this coupled with the entrepreneurship projects and mock interviews has taught me more than I could have learned in a classroom. As a foreign student, UCD is an excellent university from which to enjoy Dublin's vibrant social life and this beautiful country. I would highly recommend UCD to anyone who wishes to work in the industry.
Last updated December 2019
About the School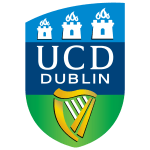 Welcome to the College of Engineering and Architecture. The College, with over 320 staff and almost 2,200 students (including 626 international students), is the largest and most comprehensive in Irel ... Read More
Welcome to the College of Engineering and Architecture. The College, with over 320 staff and almost 2,200 students (including 626 international students), is the largest and most comprehensive in Ireland. There are six Schools in the College, covering the Engineering disciplines of Chemical, Civil, Electrical, Electronic, Biosystems, Food, Mechanical and Materials Engineering, together with Architecture, Landscape Architecture, Planning and Environmental Policy. Through the Schools, we offer a wide range of undergraduate and taught masters programmes and are committed to the on-going development of both discipline-specific and interdisciplinary teaching and research.
Read less